Send parcel to Portugal
Fast deliveries at low prices.
Parcels are covered up to €100 free of charge!
Send up to 50kg per parcel on selected services.
Spanish roads spans a total of over 22,100km!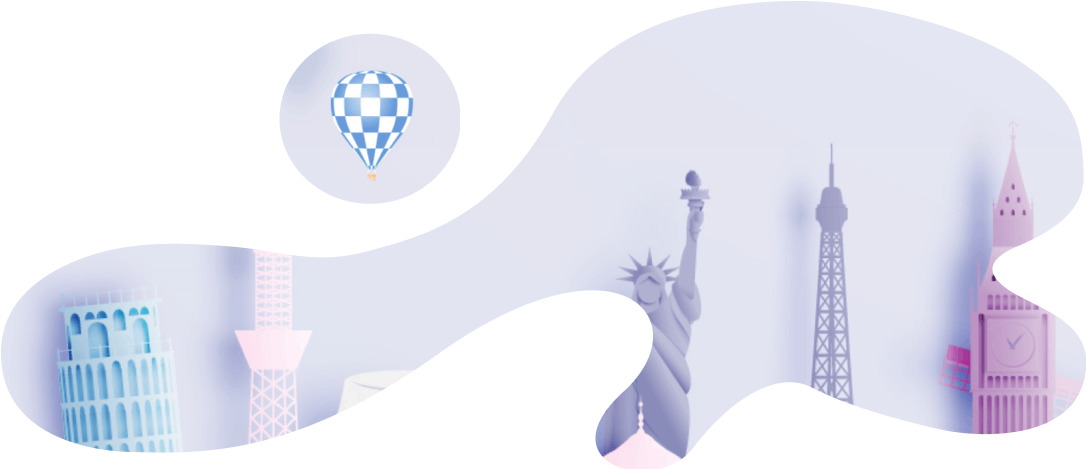 Courier services to Portugal from €11.99
Portugal's role in European trade has been major since around the 15th century, during which the country was considered to be one of the strongest economic powers in the world. A good strategic geographical location, as well as a great relationship with its neighbor, Spain, has allowed Portugal to maintain its economic integrity to this very day.
According to statistics, these days their main export partners include Spain, France, Germany, the UK and the US, with most of the imports coming from Spain, Germany, France, Italy and the Netherlands. Obviously, such major exchange of goods means that parcel delivery to Portugal is a service which interests a number of businesses as well as personal senders.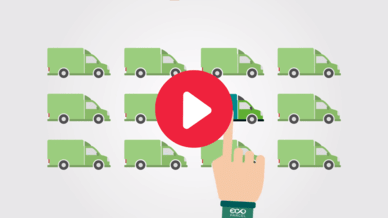 Why choose EcoParcel parcel delivery service?
To cope with the demands of such a huge industry, trustworthy courier companies have risen to the occasion to provide a simple, reliable and efficient sending of a parcel to Portugal for consumers.
At EcoParcel we are proud of the fact that we can offer such services to everyone wanting to send a parcel to Portugal from any European destination in a dependable and safe way, regardless of whether it's a simple parcel to your friend or perhaps an important business shipment.
If you're looking for such a solution, get a quote from us today!
Why EcoParcel might be exactly the company that you're looking for parcel shipments to Portugal
It's not a secret that the importance of international shipping has been growing on a pretty much global scale. More and more people buy goods online, which leads to an ever increasing number of deliveries being shipped out.
More shipments, of course, means that more companies are willing to take on the job delivering goods across Europe.
But how can you tell which one is truly trustworthy of partnering up with?
After all, everyone will market themselves as being fast, cheap and in general as those that take care of your every need. However, only when you start working with them do you see such things like inconsistent delivery prices and times, lackluster customer support and so on.
What makes us better? We believe that building a truly reliable parcel delivery service requires time, experience and a broad circle of partners that you can wholeheartedly trust. This is exactly what we can offer in our case - a safe and reliable parcel delivery to Portugal service for a reasonable price.
Again, if you want all of your shipments to come without any hassle, consider requesting a quote right on our website. We guarantee that you won't be left disappointed!
Specifics of EcoParcel parcel to Portugal delivery
As we said before, we believe the reliability of a shipping service depends largely on the partnering companies that you work with. Our European colleagues share the same hard work mentality which results in an efficient parcel delivery for all of our customers.
Here are some of the companies that we are proud to call of delivery partners:
DPD
Itella
UPS
FedEx
BRT
GLS
SDA Poste
No matter the city that you're planning to ship to, be it Lisbon, the capital city of Portugal, Porto or perhaps Amadora, we can guarantee a safe and rapid delivery of your personal or business shipments.
Simply request a quote from our website by entering your destination city and starting point, you'll instantly get a list of all the available offers from the partners that we work with.
After you select the offer that best fits your needs, you'll probably want to know about the customs duty for your parcels to Portugal. We will talk about that in the section below.
E-Commerce Shipping Integrations
Etsy
American e-commerce company focused on handmade or vintage items and craft supplies. These items fall under a wide range of categories, including jewelry, bags, clothing, home décor and furniture, toys, art, as well as craft supplies and tools. All vintage items must be at least 20 years old.
eBay
American multinational e-commerce corporation based in San Jose, California, that facilitates consumer-to-consumer and business-to-consumer sales through its website. eBay was founded by Pierre Omidyar in 1995, and became a notable success story of the dot-com bubble.
Amazon
American multinational technology company based in Seattle, Washington, which focuses on e-commerce, cloud computing, digital streaming, and artificial intelligence.
Shopify
Canadian multinational e-commerce company headquartered in Ottawa, Ontario. It is also the name of its proprietary e-commerce platform for online stores and retail point-of-sale systems.
Shipping from PT
Shipping from Spain to Portugal
Send from Italy to Portugal
Parcel from Ireland to Portugal
Shipping from Germany to Portugal
Courier from France to Portugal
Sending from Hungary to Portugal
Courier from Denmark to Portugal
Sending from Sweden to Portugal
Pack from Netherlands to Portugal
Package from Romania to Portugal
Shipping to PT
Shipping from Belgium to Portugal
Send from Slovakia to Portugal
Parcel from Czech Republic to Portugal
Shipping from Slovakia to Portugal
Courier from Slovenia to Portugal
Sending from Croatia to Portugal
Courier from Finland to Portugal
Sending from Austria to Portugal
Pack from Lithuania to Portugal
Package from Latvia to Portugal