Send parcel to Bulgaria
Send parcels at low prices.
Parcels are covered up to €100 free of charge!
Send up to 50kg per parcel on selected services.
Bulgarian roads spans a total of over 118,453km!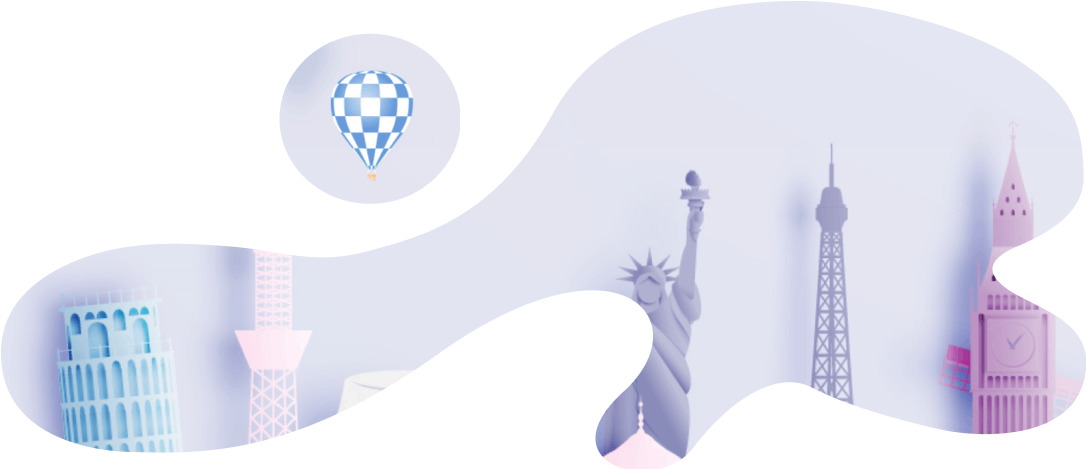 Courier services to Bulgaria from €11.99
Bulgaria is a small country located in the Southeastern part of Europe and eastern part of the Balkan region. It borders Romania to the North, Serbia and Macedonia to the West, Greece and Turkey to the south and has sea access to the Black Sea.
Despite its small territory, Bulgaria has an important role to play in terms of trade with its fellow EU members as well as other territories both in terms of import and export. Naturally, this flow of goods also means that the demand for great parcel service is also quite large.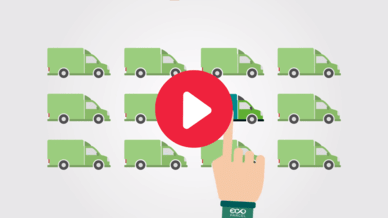 Why choose EcoParcel parcel delivery service?
As more and more transactions happen on the digital front, people expect fast and safe deliveries of their products all around the country.
Being an experienced courier company ourselves, we perfectly understand this change in landscape. As such, Ecoparcel offers clients the best service to send a parcel to Bulgaria reliably and safely.
If you're looking for a company you can trust with your business or personal parcels, consider us and request a quote today!
Send your parcel to Bulgaria from only €11.99
One of the main benefits of sending a package with EcoParcel is the variety of offers one can choose from in terms of their budget. While the exact price of your shipment will depend on the offer you select on that day, you can expect to send a parcel from just €11.99.
In terms of delivery cost, the main aspect that determines it is the type of shipping you choose. Standard delivery options will come at a cheaper price for example, but will be slower than express options that companies may offer.
Naturally, express options, while being faster, are also significantly more expensive, so you as a customer have to weigh-in which things to prioritize.
It's important to note, however, that on special occasions like the holiday season, for example, one can get an offer that's both cheap and fast, especially if you're keen on sending your parcel to a bigger city in Bulgaria.
How long does it take for a parcel to Bulgaria to be shipped?
In terms of delivery time, a similar pattern is discussed in the pricing section. Express options offer superior speed, however, they do come with a heftier price tag. Meanwhile standard options are often chosen by those that don't prioritize rapidness of delivery and want to save money.
The average delivery of a parcel to Bulgaria is around 1-3 days.
E-Commerce Shipping Integrations
Etsy
American e-commerce company focused on handmade or vintage items and craft supplies. These items fall under a wide range of categories, including jewelry, bags, clothing, home décor and furniture, toys, art, as well as craft supplies and tools. All vintage items must be at least 20 years old.
eBay
American multinational e-commerce corporation based in San Jose, California, that facilitates consumer-to-consumer and business-to-consumer sales through its website. eBay was founded by Pierre Omidyar in 1995, and became a notable success story of the dot-com bubble.
Amazon
American multinational technology company based in Seattle, Washington, which focuses on e-commerce, cloud computing, digital streaming, and artificial intelligence.
Shopify
Canadian multinational e-commerce company headquartered in Ottawa, Ontario. It is also the name of its proprietary e-commerce platform for online stores and retail point-of-sale systems.
Send parcels from BG
Shipping from Spain to Bulgaria
Send from Italy to Bulgaria
Parcel from Ireland to Bulgaria
Shipping from Germany to Bulgaria
Courier from France to Bulgaria
Sending from Hungary to Bulgaria
Courier from Denmark to Bulgaria
Sending from Sweden to Bulgaria
Pack from Netherlands to Bulgaria
Package from Romania to Bulgaria
Send parcels to BG
Shipping from Bulgaria to Bulgaria
Send from Slovakia to Bulgaria
Parcel from Portugal to Bulgaria
Shipping from Slovakia to Bulgaria
Courier from Slovenia to Bulgaria
Sending from Croatia to Bulgaria
Courier from Finland to Bulgaria
Sending from Austria to Bulgaria
Pack from Lithuania to Bulgaria
Package from Latvia to Bulgaria