Send parcel to Czech Republic
Fast deliveries at low prices.
Parcels are covered up to €100 free of charge!
Send up to 50kg per parcel on selected services.
Czech roads spans a total of over 55,653km!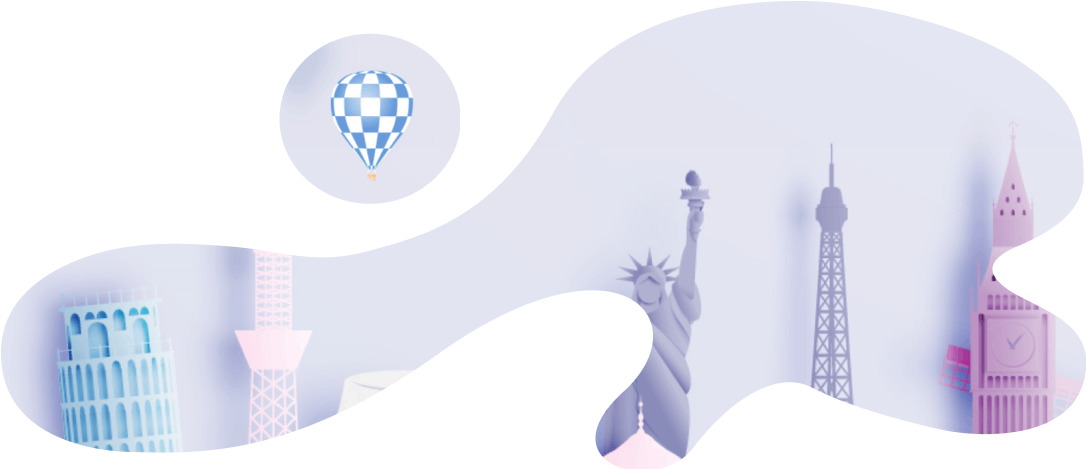 Courier services to Czech Republic from €11.99
The Czech Republic or simply Czechia occupies a land-locked place right in the center of the European continent. The country borders Germany to the west, Austria to the South, Slovakia to the East and Poland to the northeast.
Its grateful geographical location ensures that the flow of trade in and out of the country is consistent in high numbers and will likely continue to be so as relationships with its fellow EU members are only getting stronger.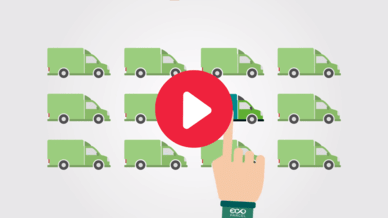 Why choose EcoParcel parcel delivery service?
At the same time, the country's position means that there's a massive need for reliable parcel services to take care of packages being imported and exported.
As a shipping company ourselves, we perfectly understand this changing landscape of trade. More and more people order things online and expect their products to be delivered fast and safely. Because of this, we at EcoParcel are offering the best all around parcel delivery service to the Czech Republic.
If you're looking for the best business or personal delivery solution, make sure to request a quote!
A door-to-door shipping to the Czech Republic option you can trust
We've mentioned earlier why the parcel industry is growing more and more each day. As consumer habits change, businesses follow and e-commerce is more relevant than ever. This growth naturally creates a need for courier service that's efficient and can take care of all of the needs from customers.
However, not all delivery companies can tackle such a task. We believe that a successful courier has to have 3 main things:
Plenty of experience in the industry
A team that's eager to learn and take care of needs of clients
A partner network to ensure maximum efficiency
We at EcoParcel offer exactly this and more.
Whether you're sending something to a remote part of the country, or perhaps major cities like Brno, Ostrava or even the capital city of the Czech Republic - Prague, you won't have any concerns if you're sending with us and our partners.
Speaking of partner companies, let's talk about them as well.
What partners do we work with? A brief overview
Collaboration and the ability to work with others is what leads to success, that's the principle we believe in when it comes to the shipping industry.
Here are some of our partners we work with:
DPD
Itella
UPS
FedEx
Bartolini
GLS
SDA Poste
and many others.
In order to send a parcel to the Czech Republic, simply request a quote on our website and you'll see the best available offers from all of our partners.
E-Commerce Shipping Integrations
Etsy
American e-commerce company focused on handmade or vintage items and craft supplies. These items fall under a wide range of categories, including jewelry, bags, clothing, home décor and furniture, toys, art, as well as craft supplies and tools. All vintage items must be at least 20 years old.
eBay
American multinational e-commerce corporation based in San Jose, California, that facilitates consumer-to-consumer and business-to-consumer sales through its website. eBay was founded by Pierre Omidyar in 1995, and became a notable success story of the dot-com bubble.
Amazon
American multinational technology company based in Seattle, Washington, which focuses on e-commerce, cloud computing, digital streaming, and artificial intelligence.
Shopify
Canadian multinational e-commerce company headquartered in Ottawa, Ontario. It is also the name of its proprietary e-commerce platform for online stores and retail point-of-sale systems.
Shipping from CZ
Shipping from Spain to Czech Republic
Send from Italy to Czech Republic
Parcel from Ireland to Czech Republic
Shipping from Germany to Czech Republic
Courier from France to Czech Republic
Sending from Hungary to Czech Republic
Courier from Denmark to Czech Republic
Sending from Sweden to Czech Republic
Pack from Netherlands to Czech Republic
Package from Romania to Czech Republic
Shipping to CZ
Shipping from Belgium to Czech Republic
Send from Slovakia to Czech Republic
Parcel from Portugal to Czech Republic
Shipping from Slovakia to Czech Republic
Courier from Slovenia to Czech Republic
Sending from Croatia to Czech Republic
Courier from Finland to Czech Republic
Sending from Austria to Czech Republic
Pack from Lithuania to Czech Republic
Package from Latvia to Czech Republic