Send parcel to Belgium
Fast deliveries at low prices.
Parcels are covered up to €100 free of charge!
Send up to 50kg per parcel on selected services.
Belgium roads spans a total of over 118,453km!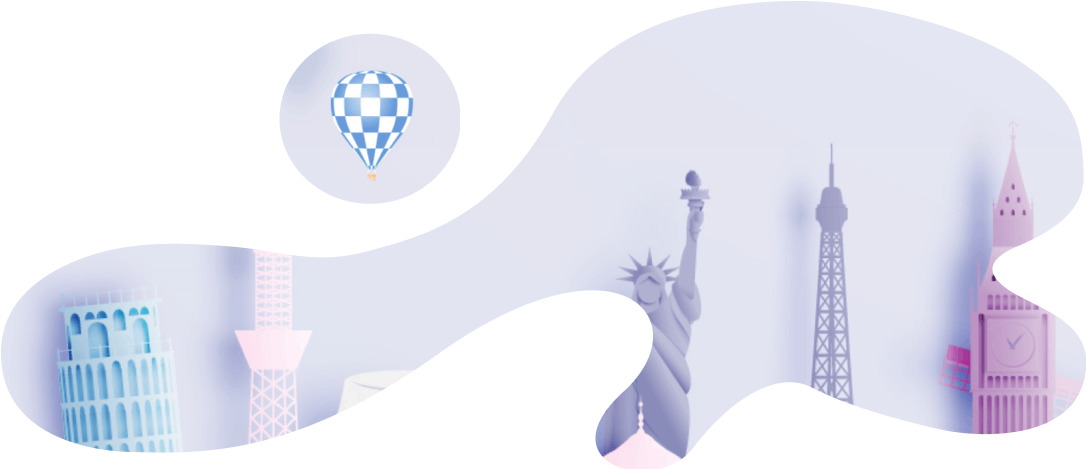 Courier services to Belgium from €11.99
Nowadays, there's no arguing that the face of commerce as a whole is changing quite rapidly. New technologies, solutions and overall developments in the business industry have resulted in the massive rise of virtual purchases of various goods.
Belgium is a country that's not exempt from this. Located in the Western European region and bordering Germany to the East, Luxembourg to the Southeast, France to the Southwest, all while having access to the North Sea, the country has been an important trading partner for many.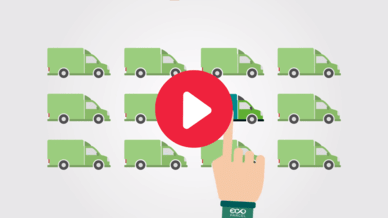 Why choose EcoParcel parcel delivery service?
The change in the way goods are moving has also meant that the requirement for good quality delivery services is much bigger. As a courier company with plenty of years of experience in the shipping industry, we have a good understanding of this changing landscape.
Because of this, we can proudly offer the best all-around package delivery services. If you're looking for a company which utilizes tested practices to deliver a parcel to Belgium safely and fast - consider us and request a quote today!
Below we discuss the main aspects of EcoParcel delivery to Belgium.
Average delivery time for a parcel to Belgium
The first thing we need to discuss in terms of features of our delivery is of course, the delivery time. On average, a single parcel delivery takes around 1-3 days to be sent from the country of origin and arrive in Belgium.
Of course, the precise time of delivery will also depend on the offer you choose from one of our partnering companies. Express delivery options will offer better speed, but of course, will be more costly to execute, which in turn will raise the price.
Meanwhile standard deliveries of a parcel to Belgium can be the perfect choice for those that don't prioritize speed at all, and are more concerned with saving some money on their delivery.
Prices you can expect for your parcel to Belgium
You can expect an average price to send a parcel to Belgium from around €11.99. The main principle which will determine the exact price of your shipment also depends on the offer you choose from our partner companies, just like we mentioned before.
Standard deliveries are cheaper, however, take a bit longer to be completed, meanwhile express delivery options are faster, albeit cost more.
If you're planning on sending something to your friends or family members during the holidays, you may be in luck, since many companies have special deals and discounts when it comes to peak shipping seasons.
So, be on the lookout for offers that include both a good price and speed as well.
E-Commerce Shipping Integrations
Etsy
American e-commerce company focused on handmade or vintage items and craft supplies. These items fall under a wide range of categories, including jewelry, bags, clothing, home décor and furniture, toys, art, as well as craft supplies and tools. All vintage items must be at least 20 years old.
eBay
American multinational e-commerce corporation based in San Jose, California, that facilitates consumer-to-consumer and business-to-consumer sales through its website. eBay was founded by Pierre Omidyar in 1995, and became a notable success story of the dot-com bubble.
Amazon
American multinational technology company based in Seattle, Washington, which focuses on e-commerce, cloud computing, digital streaming, and artificial intelligence.
Shopify
Canadian multinational e-commerce company headquartered in Ottawa, Ontario. It is also the name of its proprietary e-commerce platform for online stores and retail point-of-sale systems.
Send parcels from BE
Shipping from Spain to Belgium
Send from Italy to Belgium
Parcel from Ireland to Belgium
Shipping from Germany to Belgium
Courier from France to Belgium
Sending from Hungary to Belgium
Courier from Denmark to Belgium
Sending from Sweden to Belgium
Pack from Netherlands to Belgium
Package from Romania to Belgium
Send parcels to BE
Shipping from Belgium to Belgium
Send from Slovakia to Belgium
Parcel from Portugal to Belgium
Shipping from Slovakia to Belgium
Courier from Slovenia to Belgium
Sending from Croatia to Belgium
Courier from Finland to Belgium
Sending from Austria to Belgium
Pack from Lithuania to Belgium
Package from Latvia to Belgium