Send parcel to Italy
Fast deliveries at low prices.
Parcels are covered up to €100 free of charge!
Send up to 50kg per parcel on selected services.
Spanish roads spans a total of over 256,567km!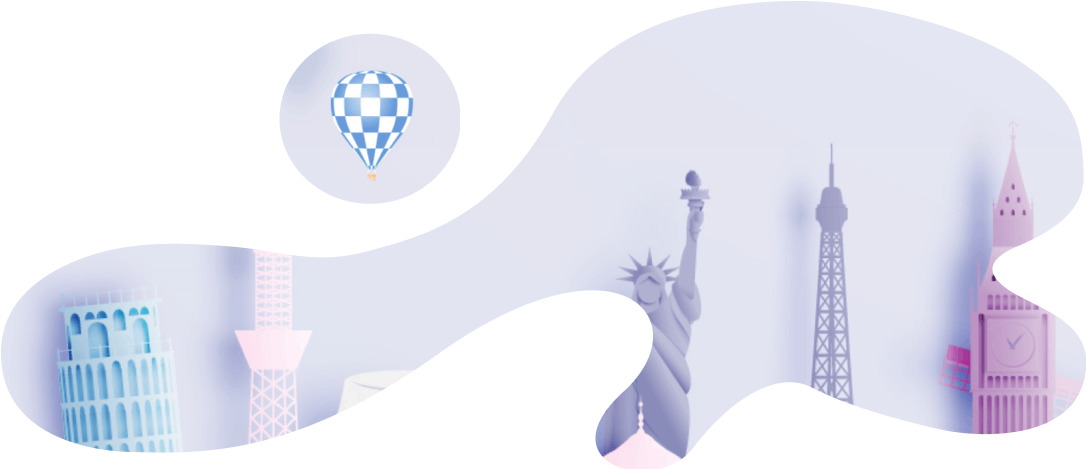 Courier services to Italy from €11.99
Italy is one of the most popular destinations to ship goods to and it has been so for quite some time. Whether you're sending some small that could fit in a tiny box or a large item, with parcel delivery services to Italy, shipping what you want has never been this easy.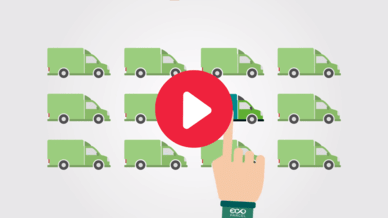 Convenience of Ecoparcel shipping services
At Ecoparcel, we offer our clients the best parcel delivery to Italy services for a cheap price and the best shipping conditions. In a way, you could say that with us you're receiving a premium shipping service for a bargain price.
Italy has strong trade links with many European countries, especially Spain, France, Germany, which makes it one of the most popular delivery destinations in the continent. No matter whether you are singing a package to your family living in Naples or Milan or a business partner stationed in Rome, we believe our wide range of courier services can do the job for you.
We can promise a great delivery service mainly because of our wide network of shipping partners that we work with on the regular. This allows us to guarantee the price range that is acceptable for all people and businesses, no matter which part of Italy they are interested to send their goods to.
Door to door parcel delivery to Italy
Through our experience, we've learned that our clients value convenience the most, which is exactly the reason why we offer door-to-door delivery for every shipment going in Europe, including Italy. When shipping with us, you can either choose a parcel pickup right from your home or specify another pick up location like your work, either way, our partner will come and pick up your parcel without you having to worry.
In order to detail this, all you need to do is fill out the order details after you request a quote from our website. Select the offer that suits you the best, enter your information and our partners will take care of all the rest. No matter whether you're shipping to Milan or Rome, we can guarantee a smooth and no-hassle delivery process.
Our delivery prices to Italy
Our delivery prices start from €11.99. To find out the exact price of the postage delivery enter the country you're shipping from and the destination country, then click search to see all the available offers at the moment.
E-Commerce Shipping Integrations
Etsy
American e-commerce company focused on handmade or vintage items and craft supplies. These items fall under a wide range of categories, including jewelry, bags, clothing, home décor and furniture, toys, art, as well as craft supplies and tools. All vintage items must be at least 20 years old.
eBay
American multinational e-commerce corporation based in San Jose, California, that facilitates consumer-to-consumer and business-to-consumer sales through its website. eBay was founded by Pierre Omidyar in 1995, and became a notable success story of the dot-com bubble.
Amazon
American multinational technology company based in Seattle, Washington, which focuses on e-commerce, cloud computing, digital streaming, and artificial intelligence.
Shopify
Canadian multinational e-commerce company headquartered in Ottawa, Ontario. It is also the name of its proprietary e-commerce platform for online stores and retail point-of-sale systems.
Customs information for deliveries to Italy
Delivery from EU countries
Since Italy is a member state of European Union, there's no need to worry about any additional customs details when sending your shipment to Italy as standard delivery notices
Delivery from non-European countries
We are constantly working on getting new routes available for our clients. This delivery type will be available soon.
UK deliveries
Even though the UK has formally left the European Union as a result of Brexit the same EU regulations apply, during the implementation period at least, which will last until the 31st of December 2020. Because of this, you don't need to worry about deliveries from the UK.
Will I be able to track by parcel to Italy?
Yes you will. Our tracking page allows you to do so by simply entering the order number of your package.
If there's no information displayed after you enter the details it could mean that either:
Your package is not yet picked-up by our partners.
It has been collected, but the information itself was not updated yet. This normally happens overnight.
A number of our shipping partners scan each parcel by hand, which means that the status of a package may not immediately be updated. If that's the case, you'll get an update on your package when it leaves the sorting bay later in the day.
If there's no information for more than 24 hours: If you don't get any updates on your package within a 24 hour period, be sure to contact our support team with the details. It can be that the label of your parcel was damaged, which may lead to your package being lost.
Will my parcel to Italy be insured?
Yes it will. Our delivery to Europe services come with a free insurance cover of €100. However, if you are sending more valuable items, you can purchase extra coverage for your delivery.
What items can I send to Italy?
Since Italy is in the EU, the general regulations applicable to all European Union countries can be found.
Here's a short list of banned and restricted items for the country.
Banned items to Italy
All types of ammo and weapons;
Liquid and solid items as defined by aviation standards;
Narcotic and poisonous substances which can endanger others;
Goods that have a shelf-life of less than 6 months;
Live animals, furs and others;
Samples of produce - even though sending product samples for businesses is allowed, their delivery is heavily restricted. In some cases, these sample products may be required to disable or damage their functionality in order to be sent without hussle. An example would be damaging a textile product on purpose.
Restricted goods to Italy
As is standard for many EU countries, some delivery items may not be outright banned, however, they are heavily restricted for shipping. Their delivery may require some additional documentation like proof of ID and so on.
Of course, this is just a short list of items. In order to get more info on the matter, you can visit the Italian customs agency website.
What to know about Italy as destination for business and travel
Why people enjoy traveling to Italy
Italy is known for many things among them is of course the great weather, the fantastic food and culture in general. When you combine rich history, fantastic nature and people that will be one the friendliest you'll ever meet, it's not difficult to see why people choose to travel to Italy all year round. Not only that, Italy is also a popular destination for people who are sending parcels on the regular.
In fact, considering that the population of the country is more than 61 million people, its to be expected that its postal traffic is among the highest among European countries. Whether you're sending gifts to your family in Milan, Nepal or Genoa, deliveries to Italy are one of the quickest and most simple, partly because standard EU customs regulations apply as for all of its members.
Business relationships with other countries
Another aspect which defines Italy is its close business relationships with many of its neighboring countries like France, Spain and Germany. For them, Italy is one of the most important trading partners, which results in goods being delivered in and out of the country.
We at Ecoparcel proudly offer parcel deliveries to Italy that both regular people and businessmen can rely upon. This is due to the fact that we work closely with our trusted network of partners which can ensure fast and efficient delivery to the country.
Here's general some facts about Italy you need to know:
Rome is the capital city of Italy;
The population of the country is more than 61 million;
Italy is popular for its rich culinary traditions and cuisine;
Italy has one of the strongest automobile industries in the world with Maserati, Alfa Romeo, FIAT and Ferrari being leading brands;
Italy is famous for its contributions to science with the most famous people being Leonardo Da Vinci, Fibonacci and Galileo Galilei;
Ecoparcel - a reliable choice for parcel deliveries
Do you have family or friends in Italy and fancy sending something to them? Perhaps you want to send an important sample for your business partners? It's hard to imagine a better and cheaper choice for that then a parcel delivery service.
Especially with a firm that makes sure that every shipment goes swiftly and quickly, like us at Ecoparcel. Like we mentioned earlier, we work closely with a wide network of delivery partners that can help deliver your package fast and easy.
The firms that we partner with include:
Bartolini;
ParcelForce;
DB Schenker;
Here's general some facts about Italy you need to know:
With each of these partner companies we can guarantee that your parcel will get delivered safely, swiftly and on time no matter which Italian city you choose - Rome, Naples, Venice, Genoa, Milan or any other.
Send with Ecoparcel if you want a quick and easy solution for your parcel to Italy delivery. Having years of experience in the shipping industry and working closely with a wide partner network, we can offer you better terms that many others cannot.
All you need to do is enter the details of your delivery on our website and you'll be immediately prompted with a list of offers from our shipping partners. Simply proceed to the next steps and voila, you've placed an order for delivery.
Shipping from Italy
Shipping from Spain to Italy
Send from Italy to Italy
Parcel from Ireland to Italy
Shipping from Germany to Italy
Courier from France to Italy
Sending from Hungary to Italy
Courier from Denmark to Italy
Sending from Sweden to Italy
Pack from Netherlands to Italy
Package from Romania to Italy
Shipping to Italy
Shipping from Belgium to Italy
Send from Slovakia to Italy
Parcel from Czech Republic to Italy
Shipping from Slovakia to Italy
Courier from Slovenia to Italy
Sending from Croatia to Italy
Courier from Finland to Italy
Sending from Austria to Italy
Pack from Lithuania to Italy
Package from Latvia to Italy