Send parcel to Germany
Fast deliveries at low prices.
Parcels are covered up to €100 free of charge!
Send up to 50kg per parcel on selected services.
German roads spans a total of over 229 890km!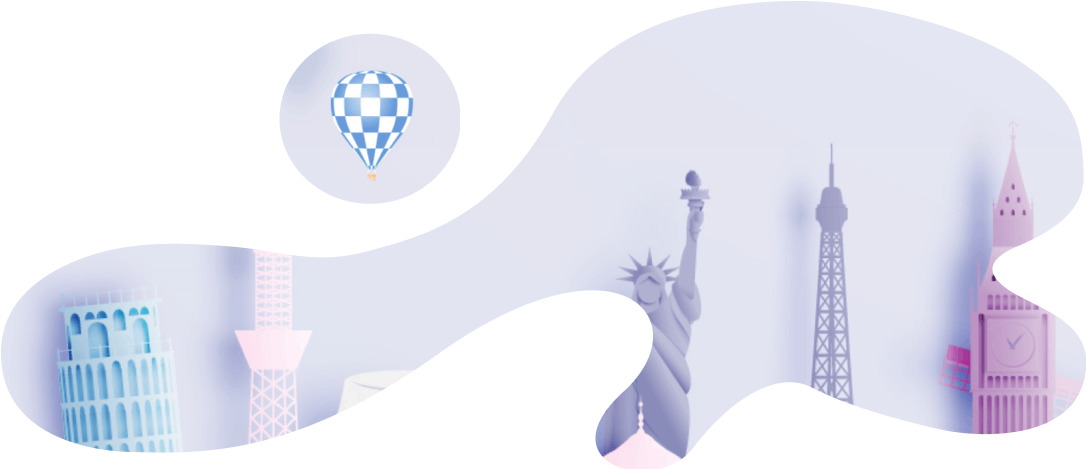 Courier services to Germany from €11.99
At EcoParcel, we offer our clients fast and reliable services to send a parcel to Germany. Due to our vast network of partners working all-around Europe, we guarantee safety, efficiency and care for your shipments traveling to Germany.
If you're looking for a courier that you can trust with your packages, get a quote today!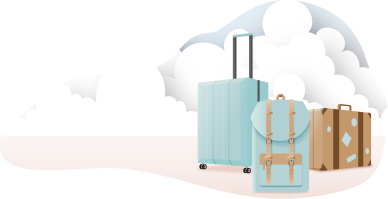 Convenience of Ecoparcel shipping services
It would be fair to say that Germany is one of the most important countries for world trade, period. As of now, currently, the country is the 3rd largest exporter of goods globally as well as being the 3rd largest importer for them too, all thanks to a well-established air, sea and road transportation system.

This allows for extremely easy and efficient shipping of parcels in and out of the country. Moreover, since there's such a large demand for such services, there are many alternatives to choose from when choosing a courier for shipments.
Ecoparcel shipping to Germany services
At EcoParcel, we make sure that getting your parcel delivery to Germany is a smooth process, with zero hassle from your side. Our extensive partner network allows us to ensure that all of our customers receive the highest level of courier delivery service, without a premium price.
It doesn't matter whether you're sending a parcel to your family and friends, or are preparing a large shipment for your business partners up in Germany, our services cover every possible door-to-door option for parcel delivery to the country that customers might be interested in.
In other words, when you choose to partner with us, you don't need to worry about anything else when it comes to getting your deliveries to Germany. An insured, fast and reliable package shipping option is what you need no matter the purpose of your shipment.
Door-to-door parcel delivery to Germany
As we said earlier, we believe we can offer a delivery service for packages that not many other companies can. We pride ourselves with being able to work with a partner network that can offer safe, efficient and fast door-to-door deliveries to Germany from the UK as well as other EU member states.
With the help of these teams, you need not to worry about your package being late, spoiled or lost on its way to your destination. Regardless of whether you're sending a package to the capital city of Berlin, Hamburg, Munich, Bremen, Frankfurt or some other - you can be assured that there won't be any hassle when you want to send a parcel to Germany.
All you have to do in order to become a client is to request a quote with a click of a button and choose an offer from our partners that take care of shipments to Germany from your country that works for you. Afterwards, all that's left is to prepare your shipment for delivery and our partners will pick it up right from your house or specified address.
Will I have to deal with customs when I send to Germany?
Rules for EU members
By standard, shipments from other member states to Germany are exempt from special customs duty when it reaches the customs office. This applies to both goods and documentation being sent from within the EU to the country.
Rules for UK shipments
Since Brexit has officially taken effect on the 1st of January 2021, this has affected trade relationships between Germany and the UK as well. This means that all shipments, including parcels are treated as export from a foreign jurisdiction. As such, additional customs clearance and documentation is mandatory for anything being delivered to Germany from the UK. Additionally, you need a unique (EORI) ID number which will be used to register information for customs in the EU.
How much does it cost to send a parcel to Germany?
The exact price for a specific delivery from our platform depends on the offer that you choose from one of our partners that ship packages to Germany, as well as how fast you want your stuff to be delivered.
Cheaper offers, of course, will take a bit more time to be completed, however they will allow you to save money. Some offers, which will allow faster shipping to Germany, will be a bit more expensive. Typically, our offers start from €11.99.
What are the package addressing rules for Germany?
Unlike most European countries, Germany has pretty strict rules for postage addressing. In order for your parcel to be delivered without any issues, there are some things that you need to know about correctly addressing your package.
Here's how you should format your address:
Include the number of the house after the name of the street.
Include the postal code on the same line as the name of the town, but before it.
The last line should include the word "GERMANY" written in all caps.
An example of this formatting would be:
Mr.Einstein
Hauptstr. 20
04520 Berlin
GERMANY
This part is key as an incorrectly written address may be enough reason for a parcel to Germany to be returned to you with a failed attempt of delivery.
What items can be sent?
Germany follows standard EU regulations for items which can be imported, however there are some notable exceptions for the country itself.
Some notable items which are forbidden for shipments are these:
Various firearms, ammunition and weapons regardless of category;
Solids or liquids as regulated by aviation standards.
This may be poisonous, irritating or narcotic substances that could endanger or cause extreme discomfort for people if a leakage may occur;
Live animals;
Perishable goods and food items that don't have at least a 6 month shelf life;
Furs;
Asbestos;
Hazardous and combustible materials and others;
Will I be able to trace my parcel delivery to Germany?
Yes you will. At EcoParcel we offer tracking for parcels at any given time. All you have to do is enter your package number on our website. It's important to note that sometimes, delivery information may not be available immediately.
This may happen because:
Your package has yet to be picked up by one of our partner companies
The package was picked up, but the info is not yet updated. Usually, information will be available within the first 24 hours. Most of our partners take care of packages by hand, meaning information will only be available when marked with a handheld scanner.
If there are no updates after 1 day:
In this case, contact our support services immediately, it could be that your package was lost or misidentified during the process.
Transit times. How long does shipping to Germany take?
The transit times largely depend on the type of offer you've chosen from one of our partners. If you aren't in a hurry and settled for a cheaper option, the shipment might take a bit longer than for those who took the express route.
If you're sending a parcel to Germany and one of its major cities, you might be in for a surprise from one of our couriers, since these deliveries quite often come with a special offer. In general, a parcel to Germany typically takes around 1-4 days to be delivered.
Is Germany popular as a business as well as a travel destination?
We believe so. Germany can offer many museums, architectural objects and other interesting sites to visit if you're looking to explore the country's culture and historical legacy. Despite being a rather young country when compared to other European countries, it can offer quite a lot for the visiting party.
The same thing applies for the business side of things. Being arguably the strongest economy in Europe and one of the strongest in the world, period, many German businesses have formed strong relationships not only with neighboring countries, but other EU members as well.
All of these aspects contribute to the fact that a parcel to Germany delivery is so popular, as many packages come and go to and from the country.
If you need your package to be delivered to Germany, send your postage with Ecoparcel.