Send parcel to Denmark
Fast deliveries at low prices.
Parcels are covered up to €100 free of charge!
Send up to 50kg per parcel on selected services.
Danish roads spans a total of over 74,849km!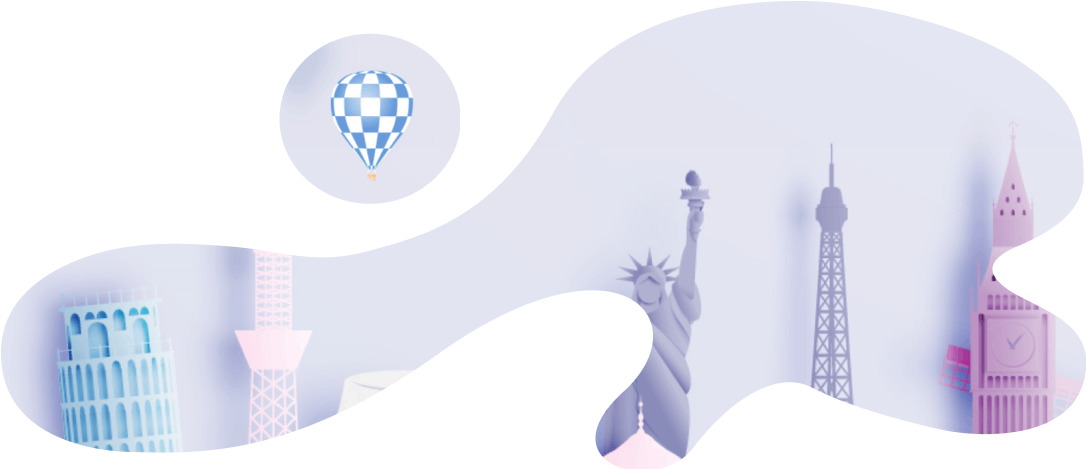 Courier services to Denmark from €11.99
Denmark is a country in Northern Europe directly neighboring Germany to the south, as well as having Sweden and Norway as sea-neighbors to the north. Bordering the Baltic and North Sea, it is indeed, one of the most important countries when it comes to trade, especially if we're talking about routes going by water.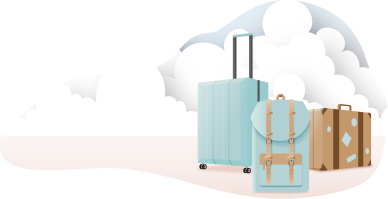 Convenience of Ecoparcel shipping services
Naturally, this means that the amount of shipments both in volume, as well as value coming in and from the country is large, and that reliable and fast delivery services are in great need from a personal and business perspective. While the main trading partners of Denmark remain neighboring countries, other European nations are also keen on shipping to the country.
We at EcoParcel take pride in the fact that we can offer an all-around option for your parcel deliveries to Denmark. Doesn't matter if you're sending something as a personal gift, or are making a business-related shipment for your client, we can guarantee a safe and inexpensive option for your parcels.
EcoParcel - your trustworthy partner for shipping to Denmark
There are tens if not hundred of courier companies out there that promise to take care of all of your shipping needs, but instead, they often leave you stranded with bad customer support, unnecessarily huge price tags or other additional worries when it comes to deliveries.
With us, you have an experienced team with a huge network of partners that can not only guarantee you the best prices, but also a reliable and safe option for all of your parcels.
Regardless of whether you're sending something as a gift for your family and friends, or as an important business-related shipment, our team won't hold you down when it comes to ensuring a safe and reliable travel for your product.
If you're looking for the best all-around option for your deliveries to Denmark, simply request a quote directly from our website and you'll be ready in seconds. All that will be left is to prepare and properly package your shipment from your side.
How can we ensure a reliable door-to-door delivery option for all of our clients?
One of the main reasons why our delivery services can operate at this level is, as we already said, a great group of partners that we work with in general. Reputable and caring firms around the globe allow us to guarantee that every person's delivery gets sent safely and reliably.
Some of the partners that we work with include:
FedEx
DPD
DB Schenker, etc.
All that's needed to be done from your side is simply selecting one offer from our partners that best suits your bill, which will only take a few minutes. Afterwards, all that's left is to simply package your parcel properly for pick up.
Whether you're planning to make a delivery to a major city like Aalborg, Aarhus or Copenhagen, or a smaller one in the Danish countryside, you can rest assured that your packages will be in good hands when you choose to work with EcoParcel and our partners.
Main customs information for shipments to Denmark
Like in any other European country, Denmark has a strict set of rules for shipments coming in from different regions. In this section, we'll talk about the different restrictions that Denmark applies for its imports.
For imports from the EU
Since Denmark is an EU member state, the standard import procedure applies for any parcels coming in from other EU states. This means no special customs duty, apart from a typical checkup at the border office.
For imports from the UK
Since Brexit has happened, shipments coming to Denmark from the UK are treated as those coming in from any other non-EU region. Quite often this means additional taxes, documentation as well as customs duty for the incoming parcels.
Here are the key documents you'll need to have with yourself:
EORI number (this ID number will be used to track your shipment in the EU)
Commercial invoice/Customs declaration - these are necessary for all parcels leaving the UK and entering EU territory.
Other things to keep in mind for parcel delivery to Denmark
As you've probably already guessed - parcels, whether items, or documents can flow pretty much freely between EU member states, however this is not the same for foreign territories. Additional documentation is a must at this stage, to state exactly what item is that you're sending.
This is especially important for those that are sending items that are on the restricted list to Denmark, as additional invoices are needed to inform customs officers about the origin and contents of the package being sent.
Below we will talk about the forbidden and restricted items to Denmark.
What can I send with my parcel to Denmark?
Just like any other EU member state, Denmark has certain restrictions as well a list of forbidden items to be imported into the country. Before starting packing your parcel for shipment and requesting a quote, be sure to check out this list to make sure you're not violating the rules.
Forbidden import items to Denmark
The following items are strictly banned from import to Denmark, without any exceptions.
Asbestos and asbestos fibers of all forms
Cotton and cotton seeds
All types of medicinal drugs (prescription and non-prescription)
Chemicals (Hazardous and non-hazardous)
Toys containing sulfate
Seeds (from all vegetables)
Vegetable sprouts
Fire extinguishers
Red tuna fish (from regions of Honduras, Belize or Panama)
Thermometers containing mercury
Restricted import items to Denmark
While not banned completely, many of these items are heavily restricted when it comes to import.
Many types of food containing meat or milk products
Fur products
Psychotropic drugs
And others.
For more information on what items you can send, visit the official Danish customs website available at skat.dk.
Size and weight limitations for a parcel to Denmark
Since Denmark is an EU member, it follows the same rules when it comes to limiting the size and weight of each incoming parcel. Typically, either 50 or 30 kilos is the limit for a single shipment, which is the same in Denmark's case.
However, sometimes senders (especially business people) will want to ship large items to the country and might find it tricky to follow these rules. Luckily for you, we have the perfect solution when it comes sending heavier items.
Simply split your parcel into multiple parts, thus leaving you without a weight violation for your parcel. This is a tip that we give to all of our clients, regardless of the European country they're sending to.
Let's say your parcel weighs around 70 kilos. Simply split it to three parts (30kg + 30kg +10 kg). While that does mean what you will pay a bit extra when it comes to shipping them, however, you'll be assured that you're not violating any restrictions when it comes to parcel weight.
How long does it take to send a parcel to Denmark?
Typically, delivery to Denmark takes around 1-3 days to be completed from the pick up location to the destination place. However, the exact time can also depend on the offer you've selected from one of our partners.
If you have the extra time for a delivery to happen, then shipment speed will probably be less of importance for you, so your best bet would be to go with a cheaper option, which will take a bit longer, but will allow you to save a decent amount of money.
In the opposite case, if you're looking to send a parcel to Denmark as quickly as possible, you'll want to go with an express delivery option, which costs a bit more, but prioritizes your shipment to be delivered as fast as possible.
Quite often, our partners offer special deals for shipments coming to major Danish cities, which may result in an optimal solution giving you both a low price as well as a fast delivery time.
Do we offer the ability to track parcels?
Yes we do! Each parcel you ship out with us will have a unique tracking ID, which you can simply enter into our website and see the status of. Here you'll see the history of all of your updates regarding that particular parcel.
Can problems occur regarding shipment tracking?
It's not a common thing, however, sometimes they do happen. If your parcel gets picked up by a courier and you don't see immediate updates regarding your parcel, there's no need to worry. Sometimes updates are simply late.
Here are the reasons for update delays:
The courier hasn't yet picked it up from your drop point
It already has been picked up, however it wasn't scanned by the courier to prompt an update. You see, most of our partner companies scan each incoming parcel using handheld devices, which does take time. You should see the first updates within 24 hours.
I can't see any updates after 24 hours, what gives?
If that's the case, then you should get in touch with our support team ASAP. It could be that something has happened with your parcel or its labeling.
Will my parcel to Denmark be insured?
Yes it will. As standard, we offer all of our shipments to Denmark an insurance coverage of €100. However, we do realize that sometimes either personal or business deliveries will be worth more than that. We recommend purchasing additional insurance if that's the case, just to be more secure.
What are the typical prices for parcel shipments to Denmark?
Our shipping prices to Denmark typically start from around €11.99. However the exact price for your shipment will largely depend on the offer that you choose from one of our partners.
Naturally, express parcel delivery to Denmark options will cost a bit more, but will get your package to Denmark sooner, whereas cheaper options will allow you to save money, but will take a bit longer.
What to know about Denmark as a destination for travel
Denmark, we think, is a bit of an underrated country when it comes to travelling on a casual note. However, this shouldn't be the case as the country can offer quite a lot to the keen traveler.
The capital city of Copenhagen, for example can offer amazing architecture and unique landmarks to see, whereas other parts of the country have amazing nature and coastlines to enjoy.
If you're looking to plan your next European trip somewhere, be sure to consider Denmark.
Here are some general facts about the country:
Capital city: Copenhagen Official name: Kingdom of Denmark Form of government: Unitary parliamentary constitutional monarchy (democracy) Official languages: Danish Dominant religion: Christianity 75%
We're pretty sure that is all you need to know about how to send a parcel to Denmark. If you're looking for the best shipping option in a personal or business case, consider us at EcoParcel.