Send parcel to Denmark
Fast deliveries at low prices.
Parcels are covered up to €100 free of charge!
Send up to 50kg per parcel on selected services.
Danish roads spans a total of over 1,660km!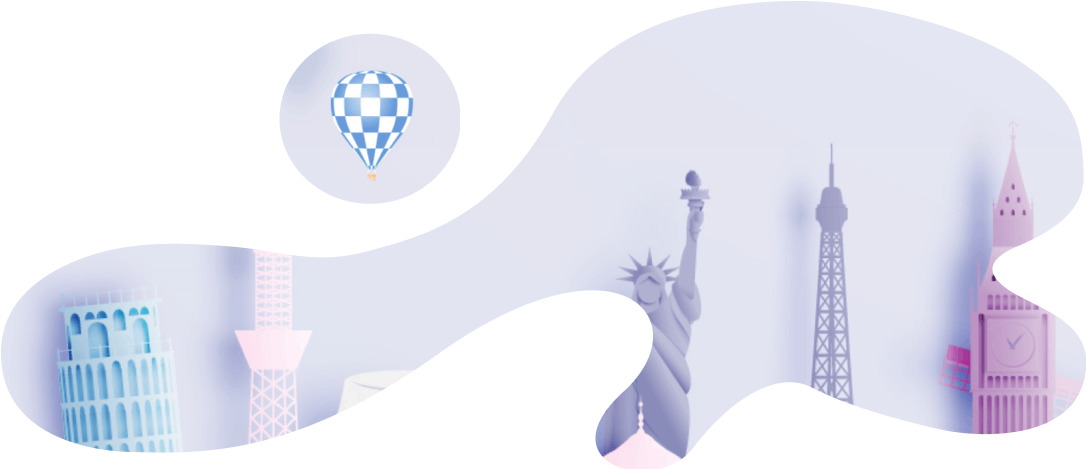 Courier services to Denmark from €11.99
Denmark is a country in Northern Europe directly neighboring Germany to the south, as well as having Sweden and Norway as sea-neighbors to the north. Bordering the Baltic and North Sea, it is indeed, one of the most important countries when it comes to trade, especially if we're talking about routes going by water.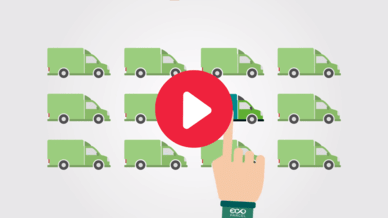 Convenience of Ecoparcel shipping services
Naturally, this means that the amount of shipments both in volume, as well as value coming in and from the country is large, and that reliable and fast delivery services are in great need from a personal and business perspective. While the main trading partners of Denmark remain neighboring countries, other European nations are also keen on shipping to the country.
We at EcoParcel take pride in the fact that we can offer an all-around option for your parcel deliveries to Denmark. Doesn't matter if you're sending something as a personal gift, or are making a business-related shipment for your client, we can guarantee a safe and inexpensive option for your parcels.
EcoParcel - your trustworthy partner for shipping to Denmark
There are tens if not hundred of courier companies out there that promise to take care of all of your shipping needs, but instead, they often leave you stranded with bad customer support, unnecessarily huge price tags or other additional worries when it comes to deliveries.
With us, you have an experienced team with a huge network of partners that can not only guarantee you the best prices, but also a reliable and safe option for all of your parcels.
Regardless of whether you're sending something as a gift for your family and friends, or as an important business-related shipment, our team won't hold you down when it comes to ensuring a safe and reliable travel for your product.
If you're looking for the best all-around option for your deliveries to Denmark, simply request a quote directly from our website and you'll be ready in seconds. All that will be left is to prepare and properly package your shipment from your side.
How can we ensure a reliable door-to-door delivery option for all of our clients?
One of the main reasons why our delivery services can operate at this level is, as we already said, a great group of partners that we work with in general. Reputable and caring firms around the globe allow us to guarantee that every person's delivery gets sent safely and reliably.
Some of the partners that we work with include:
UPS
DPD
FedEx
Itella
DB Schenker
All that's needed to be done from your side is simply selecting one offer from our partners that best suits your bill, which will only take a few minutes. Afterwards, all that's left is to simply package your parcel properly for pick up.
Whether you're planning to make a delivery to a major city like Aalborg, Aarhus or Copenhagen, or a smaller one in the Danish countryside, you can rest assured that your packages will be in good hands when you choose to work with EcoParcel and our partners.
E-Commerce Shipping Integrations
Etsy
American e-commerce company focused on handmade or vintage items and craft supplies. These items fall under a wide range of categories, including jewelry, bags, clothing, home décor and furniture, toys, art, as well as craft supplies and tools. All vintage items must be at least 20 years old.
eBay
American multinational e-commerce corporation based in San Jose, California, that facilitates consumer-to-consumer and business-to-consumer sales through its website. eBay was founded by Pierre Omidyar in 1995, and became a notable success story of the dot-com bubble.
Amazon
American multinational technology company based in Seattle, Washington, which focuses on e-commerce, cloud computing, digital streaming, and artificial intelligence.
Shopify
Canadian multinational e-commerce company headquartered in Ottawa, Ontario. It is also the name of its proprietary e-commerce platform for online stores and retail point-of-sale systems.
Shipping from Denmark
Ship from United Kingdom to Denmark
Send parcel from Italy to Denmark
Parcel from Ireland to Denmark
Box from Hungary to Denmark
Merchandise from Germany to Denmark
International parcel from Spain to Denmark
Send parcel from France to Denmark
Parcel from Sweden to Denmark
Shipping from Netherlands to Denmark
Shipping from Romania to Denmark
Shipping to Denmark
Shipping from Poland to Denmark
Parcel from Lithuania to Denmark
Send parcel from Latvia to Denmark
Packet from Estonia to Denmark
Box from Finland to Denmark
Cheap shipment from Bulgaria to Denmark
Cheap parcel from Croatia to Denmark
Shipping from Slovakia to Denmark
Shipping from Slovenia to Denmark
Shipping from Luxemburg to Denmark