UPS

: Send Parcel, Parcel Shipping and Parcel Tracking

UPS (United Package Service) is an American logistics firm that specializes in worldwide parcel and freight delivery. UPS is known for its express courier services, but it also includes subsidiaries that specialize in freight, air cargo, and supply chain management. Find out all you need to know about UPS courier services, including the booking procedure and shipment options. At Ecoparcel we work with a number of world-class courier firms, including UPS and hundreds of other global carriers. Get a quotation and start shipping right away.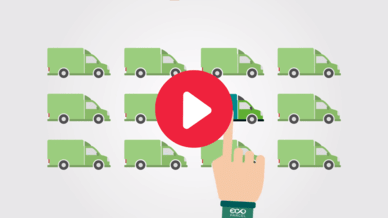 UPS International Parcel Delivery Services
With guaranteed global shipping, you may take your business in any direction. Reaching out to new consumers and suppliers on a worldwide scale is made easier with the help of a seasoned global shipping specialist like UPS. They will provide a solution for overseas shipments of any size, whether you require a low-cost shipping alternative or the fastest available service for time-sensitive goods.
UPS Express Courier Services
UPS provides on-time express services for shipments that need to arrive as soon as possible, generally with options for morning or end-of-day delivery. The travelling time for express delivery normally lasts from one to three days, depending on the origin and destination regions.
UPS Palletised Shipping
When you book UPS, your package will be supported by almost a century of transportation experience. Choose from a variety of freight shipping services for packages weighing more than 68 kg. You'll stay on schedule and on budget no matter how you ship it - by land, sea, or air – and wherever you send it – locally or worldwide. Furthermore, you may process and track your palletized and containerized shipments using the same tools you already use for parcels.
UPS Courier Services and Shipping Quotes
UPS offers international Express, Expedite, and Standard courier services, all of which have higher costs than domestic routes. Depending on the route, size of the package, and arrival time, UPS provides guaranteed and day-definite international deliveries.
When scheduling international shipments with UPS, you may also select value-added services. You can obtain delivery notification, customized handling, exact day collection, Saturday delivery, and other choices depending on region.
Pallet shipment options are also available through UPS Worldwide Express Freight and UPS Worldwide Express Freight Midday. More than 70 kilograms of palletized freight may be carried across Europe, the United States, Canada, and Asia.
UPS Parcel Lockers and Access Points. Where Should I Drop-off My Delivery Package?
UPS offers a large network of drop-off facilities, also known as UPS Access Points lockers. During the booking process, you may opt to drop off your UPS package or pick it up at a UPS pickup site. Once you've entered your and the receiver's personal information, the system will suggest the nearest drop-off site. You can also choose a UPS Access Point on your own if you like. If you are in the US, you may also drop off your UPS package at your local Post Office, postal collection containers, or regular UPS drop-off facilities.
Keep in mind that goods weighing more than 20 kg or measuring more than 330cm in length and girth combined are not permitted in UPS Access Points lockers. Furthermore, if the reported value exceeds €3,000, you are not permitted to drop off the item.
FAQ: UPS Expedited Shipping, Freight Forwarding and Parcel Tracking
How to track a parcel sent with UPS?
When you send a parcel with UPS, you will instantly receive a tracking number that will allow you to follow the whereabouts of your item. This number may be used by you or your customer to track the location of your item and establish its delivery status. To monitor your UPS package, just enter the tracking number into the tracking area on our website.
If you booked your UPS delivery with Ecoparcel, you will automatically receive a tracking number via e-mail so you can check the status of your delivery online.
Does UPS offer immediate prices and online booking?
Yes, you may receive a shipping quote from UPS by inputting the delivery parameters such as pickup and destination addresses, parcel dimensions, and weight. Following that, you will be able to select a shipping option and place an order online. You must request a quotation and wait for a response from an agent when shipping pallets and freight. Instead, Ecoparcel can provide you with instant prices to ship pallets and book shared or whole trucks. You may acquire a quote directly on our website.
Are UPS shipments insured, and will I receive compensation if a parcel is lost?
If your UPS shipment was lost or damaged, you can file a claim and get compensation. The amount compensated by UPS is determined by the kind of shipment and your location. If the value of your commodities exceeds the maximum standard amount, you can declare a greater value for your shipment up to the maximum allowed in your nation or territory using the Declared Value for Carriage. Insurance for in-transit commodities is also available through UPS partners in the US and certain other countries.
When you book services with Ecoparcel, basic insurance is included in the price. The cost of basic shipping insurance for international and local goods is determined on the shipping provider used. You may also purchase additional insurance choices at a low cost during the booking process.
I missed the UPS driver. Will UPS make a second delivery attempt?
If you missed the delivery attempt because no one was present at the delivery location, UPS will usually contact you by phone or email to arrange for another delivery attempt. It is not practical for the driver to try a second delivery on the same day, however this option can be negotiated directly with the courier for the following working days. In regions where a UPS Access Point is available, you may also request that the driver transport your cargo to the pick-up shop so that you can retrieve it at a more convenient time.
Send parcel with UPS
Shipping from Spain
Send from Italy
Parcel from Ireland
Shipping from Germany
Courier from France
Sending from Hungary
Courier from Denmark
Sending from Sweden
Pack from Netherlands
Package from Romania
Shipping with UPS
Shipping from Belgium
Send from Slovakia
Parcel from Czech Republic
Shipping from Slovakia
Courier from Slovenia
Sending from Croatia
Courier from Finland
Sending from Austria
Pack from Lithuania
Package from Latvia