Send parcel to France
Fast deliveries at low prices.
Parcels are covered up to €100 free of charge!
Send up to 50kg per parcel on selected services.
French roads spans a total of over 1,090,222km!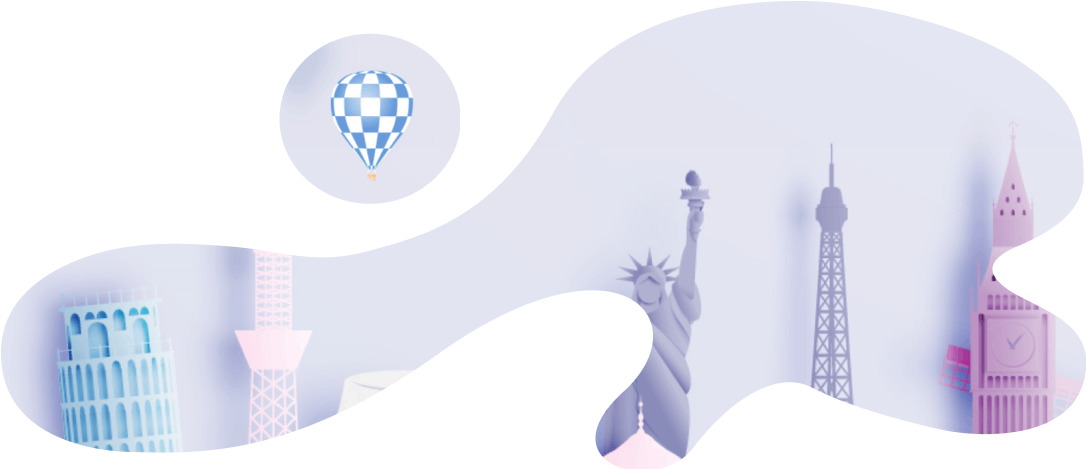 Courier services to France from €11.99
France is a country in Western Europe bordering such neighbors as Germany, Italy, Spain, Switzerland and Belgium among others. Being at such a crucial, strategic place, naturally, it makes the country one of the most important travel and trade destinations in the old continent.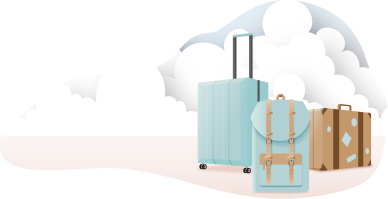 Convenience of Ecoparcel shipping services
Because of this, there are many parcels being delivered to and from the country, contributing to the need for a reliable parcel delivery service for personal and business matters.
At EcoParcel, we offer our clients a cheap, all-around delivery service that will take care of all of your shipping needs. Whether you're concerned about your shipments reaching your clients as a retailer, or you simply want to make a personal delivery, we guarantee a reliable option for your parcels.
If you're looking for just that, consider our shipping service and request a quote today!
Ship to France with EcoParcel
We take pride in the fact that our courier services are well-rounded and can take care of most business and personal shipping needs, so our clients have zero worries when it comes to packages getting delivered on time and safely.
Whether you're looking to send a personal gift to your family members or friends living in the country, or want to deliver a pouch of important business documents to your overseas partners, with a good shipping service like us, your parcel will arrive safe and easy.
No matter what the purpose, if you want to make sure that your package arrives as intended, simply request a quote from our website and you should be good to go.
A viable option for a door-to-door delivery to France
A big reason for what makes our services great is a well-developed chain of partners that we work with. We know that those we actively work with are just as caring and passionate about providing the best delivery services as we are.
Companies that we work with include:
DPD
FedEx
Itella
DB Schenker and others
In order to get your parcel delivered door-to-door, simply request a quote from our website and select the offer from one of our partner companies that you like the most, then you're pretty much set to go. The last step of course will be to package your item from pick up.
Regardless of whether you're sending a parcel to a small town like Versailles or a major hub like Nice or Paris, you can be assured that your packages will be in good hands when working with us and one of our partners.
Customs and regulations for shipments to France
For shipments from other EU regions
France is a long time member of the EU which means that standard rules apply for any parcels coming in from other member states. This means no special duty for customs apart from regular checkups and procedures.
For shipments from the UK
With the implementation of Brexit, new standards apply for shipments coming to and from the UK. This means that parcels to France are treated like any other type of worldwide export and will require additional fees as well to clear customs on their way out the country.
Another important thing is export documentation.
Here's what you'll need to for a parcel delivery to France from the UK:
Commercial invoice
EORI number (ID for shipment tracking in the EU)
The same applies for imports coming to France. Even though a joint trade deal is in place between the UK and the EU, the country will still treat your incoming parcel as something coming from a foreign state.
Other formalities to know about shipments to France
At a national and EU level, both documents and goods can circulate practically freely, however that's not the case for countries that are outside the Union. These must be accompanied by what's known as a proforma invoice. This applies for both shipments to France as well as Overseas French territories.
If you're sending items that are on the restricted list, you may need to inquire for additional authorization and documents that display their place of origin as well as the type of shipment you're sending.
We talk about these items below.
What items can I send to France?
Like all countries, France has certain items that are either heavily restricted or outright forbidden to import into the country. It's important to know this before packing an item for shipment and requesting a quote.
Forbidden import items
For shipments to France, there are pretty strict import rules, so a number of items are banned that otherwise wouldn't be in other countries.
Here are the most common groups:
All types of alcoholic beverages
Many types of drugs, prescription and non-prescription
Skins from animals and leather goods
Asbestos
Compact discs, diskettes
Cloth fabrics and fabric items
Watches and clocks
Jewelry
Plants and plant products
Playing cars and any other form of gambling equipment
Radar, television, telecommunication and other communications equipment
Toys
And others.
Restricted items
While not outright banned, these items are heavily restricted in imports.
Grains, cheeses and other products of agriculture
Computers, computer parts and software
Antiques and valuable artwork
Cosmetics products
Textiles
Non-perishable foods
And others.
For more detailed information for what items can be imported to France, please visit the official customs website available at douane.gouv.fr.
Weight and measurements for parcels to France
Being a member of the EU, standard regulations in terms of weight and measurement apply for a parcel to France. Most member states follow the standard 30 or 50 kilogram limit for a single package and the same applies for this country as well.
However, some senders, especially businessmen will have items they want to deliver that weigh more than the limit allows them, so what can you do in this case?
We always give our clients a very simple tip - simply split the weight from a single parcel to multiple ones in order to fit in with the regulations.
Let's say you're sending something that clocks in just around 110 kilos. Your best bet would be to split the package into 4 parts (30 kg + 30 kg + 30 kg + 20 kg). That's how you fit in, within the limits.
Transit times to France
You may be wondering about typical times for parcel delivery to France. For the most part it depends on the type of offer that you go with one of our international partners.
If you're in no rush to get something to the country, then you'll probably want to settle for a cheaper option that will take a bit more to deliver. Otherwise, if you're in a rush, then the more expensive express option is the right for you.
A number of companies will also offer special deals for parcels being shipped to major French cities, you might be pleasantly surprised with a cheap and fast delivery at the same time.
Usually, it takes around 1-3 days for a package to be delivered.
Does EcoParcel offer parcel tracking?
Yes we do. In fact, you can do that simply by entering your tracking ID on our website, regardless of where you are at the time. In the section, you'll be met with the latest updates from your shipment.
Issues that occur with shipment tracking
It's not uncommon that you don't immediately see updated information for your parcel. This leads many to believe that something has happened with their package, however, that's not necessarily the case.
Here why updates might be late:
Your package isn't yet picked up by a courier
It has already been picked up, however, not scanned. A number of our partners scan each package by hand which takes time, especially when there're thousand parcels to go through. You should see the updated info within 24 hours.
What if there are no updates within 24 hours?
In that case, contact our support team ASAP, as there could be an issue with your package.
Are all your parcels to France insured?
Yes they are. We offer a standard insurance for all of our parcels to France that's worth €100. However, sometimes people tend to send items that are worth more than that. If that's the case for you as well, we offer additional insurance in order to be extra safe.
How much does it cost to send a package to France?
As we've mentioned earlier, the exact price for your shipment depends on the offer you've selected from one of our partner couriers. Cheaper offer usually means a slower delivery time, but they do help you to save some money. Express and priority options, of course, cost a bit more, but ensure that your parcel to France arrives much earlier.
Typical delivery prices start from €11.99
France as a place for travel and business
There's isn't much to say that hasn't already been said about France, purely as a country. The place is a wonderful foundation of culture, full of rich history, as well as home to many important events that have happened or originated here.
If you're a keen traveler that's more interested in experiencing what a country really has to offer in terms of lifestyle, heritage, among other things instead of spending a vacation laying on your belly at a beach, than France is definitely the right place for you.
The same thing applies in terms of business and innovations. We already established that France is an important destination for active trade and has well-established technological, medical, fashion and food industries among others.
Naturally, this means that parcel delivery to France and from it increases in numbers on the regular and it looks that it will be so for a long time coming.
To finish this off, we're giving you some general facts about France.
Population (as of 2021 census): around 68 million
Capital city: Paris (11 million people)
Official name: French Republic
Form of government: Unitary semi-presidential constitutional republic, democracy
Official language: French
Dominant religion: Christianity 51%
Important holiday dates: January 1st; April 8th and 9th; May 1st, 8th, 17th and 28th; July 14th; August 15th, November 1st and 11th, December 25th
The country is located in Europe, however it also has a number of overseas territories including: French Guiana, Guadeloupe, French Polynesia, Saint-Barthelemy and others
The main French cities are: Paris, Lyon, Marseille, Toulouse, Nice, Nantes, Strasbourg, Montpellier, Bordeaux, Lille, Rennes among others
This is all there is to know about sending a parcel to France. We're sure that EcoParcel is the right for you to take care of your delivery needs whether you're a business or sending something as personal matter. Good luck!