Send parcel to Spain
Fast deliveries at low prices.
Parcels are covered up to €100 free of charge!
Send up to 50kg per parcel on selected services.
Spanish roads spans a total of over 683 000km!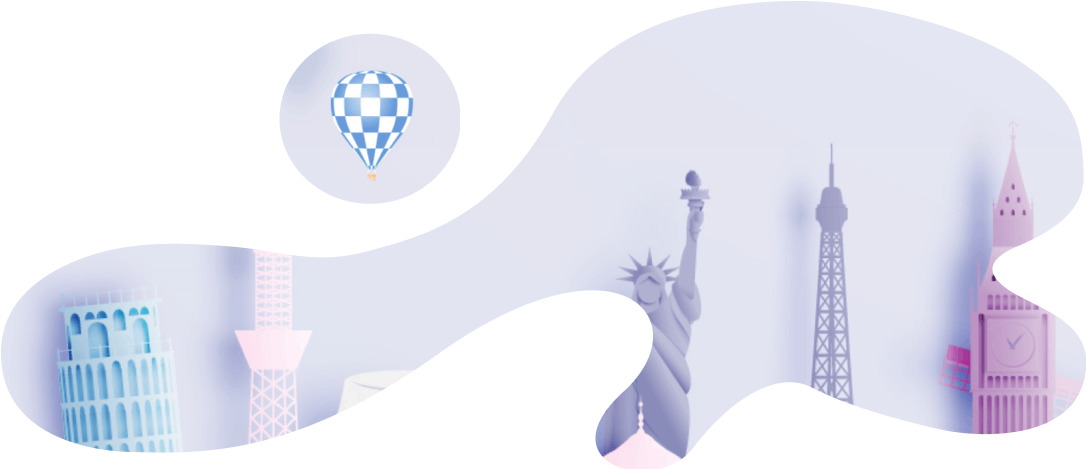 Courier services to Spain from €11.99
Sending a parcel to Spain for cheap has never been easier. At EcoParcel we offer the best parcel and package delivery services from multiple couriers in a single place delivering packages to sunny Spain. We will help you save money by offering the best postage tariffs for courier services to Spain.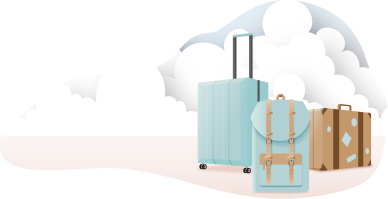 Convenience of Ecoparcel shipping services
Whether you're sending some goods to your family members back in Valencia, want to deliver a set of business documents to Madrid, or you've sold something online and are preparing a shipment to Barcelona, we guarantee that you will find the best services for yourself in terms of price and delivery.

Are you sending something urgently? We can take care of that as well. Take a closer look at what our couriers at DPD, Itella, GLS, DB Schenker and many others have to offer.
Door to door delivery
One of our partners is the famous DPD team. With offices in over 30 countries, the team can offer efficiency and ease for delivery like few others can. With parcel tracking and door-to-door services, you can rest assured that everything will be taken care of for you if you choose their delivery services. We are proud to consider them and many other wonderful teams as our partners here at EcoParcel.
Sending with Ecoparcel you choose to work with the best and most trusted people in the delivery business, making sure that your package reaches the destination hassle-free. So, don't hesitate and get a delivery quote, today.
Couriers network for delivery to Spain
Our trusted courier network spans over multiple countries and companies, which is exactly why we can offer you the best parcel delivery option to Spain that's quick, inexpensive and reliable. We'll deliver the goods, without the fuss that comes with the parcel sending.
If you're looking for the best possible option for your package delivery to Spain, then don't hesitate and request a shipping quote today. We promise the best possible options in terms of completion speed and of course a price that you cannot count out.
Postage delivery pickup and prices
Like with all shipments, prices can vary depending on how fast you want your parcel to be delivered and what courier offers are currently standing. Typically deliveries to Spain start from around €11.99.
From there on, you can find the company that fits your bill. Since our delivery is door-to-door, there's no need to worry about additional transportation of your package. Our delivery folks will come to pick it right up from your home, or delivery pick-up location that you'll get to choose yourself.
Can I track my parcel to Spain?
Yes you can. Our parcel tracking page allows you to monitor the progress of your package delivery, simply by entering your parcel tracking number.
If you enter your tracking number, but there's no information displayed it could be either:
The package is yet to be collected.
Our partner has collected it, but has yet to update the information, which will happen overnight.
Some of our courier partners use handheld scanners, which may not update the delivery status immediately. If that is the case, the status of your delivery may not update until the packages reach their sorting depot later in the day.
Important note: If your parcel information does not update in 24 hours, feel free to contact our support team with your issue. It could be that the parcel label has been damaged, which may lead to the loss of your parcel.
Will my parcel have safety and insurance?
Yes it will. Most of our delivery services come with a free 100€ cover. If you are sending more valuable items, you can buy additional insurance for your package delivery.
What items can I send to Spain?
Even though parcel delivery is one of the best options to send packages cheaply and efficiently, it has to be said that there are some restrictions.
Spain is no exception.
Forbidden items for Spain
Various firearms, ammunition and weapons regardless of category;
Solids or liquids as regulated by aviation standards.
This may be poisonous, irritating or narcotic substances that could endanger or cause extreme discomfort for people if a leakage may occur;
Live animals;
Perishable goods and food items that don't have at least a 6 month shelf life;
Furs;
Asbestos;
Hazardous and combustible materials and others;
Restricted goods to Spain
Some items shipped to Spain which are not completely prohibited are highly restricted. Delivery of these items may require additional documentation, like proof of ID and so on.
Product samples - some businesses may send samples of their products to Spain. Such products may require to be modified in order to lose some of their functionality. An example could be drilling a hole into a pair of shoes.
In order to get a full list of prohibited or restricted items, you may want to visit the official website of Agencia Tributaria, which oversees all of the customs operations in the Spain region.
Transit Times to Spain. How long does it take to deliver?
The transit time for a parcel from Europe to Spain naturally depends on the country and what the delivery company can offer at the time. For example, a typical package from the United Kingdom to Spain usually takes 3-4 days to deliver from the pickup location to the destination address.
For some major Spanish cities, the delivery company may offer special deals where your package gets delivered in 1-3 days or even quicker.
Weight of parcels and packages
It's important to note that many European countries have strict weight limitations for parcels being delivered to their country. Some have a limit of 50 kg per parcel, while others - just 30 kg. If you are planning on sending a parcel that's heavier than that, we suggest you split them into smaller packages to fit in with the regulations.
Let's say you're trying to send something that weighs 120 kg. Instead of putting everything into one parcel, it would be far better to split it into 4 parcels that weigh 30kg each. That way you can rest assured that no limits are violated when your item is being shipped from one destination to another.
Consider the weight and an item's availability, and you should be good to go.
Customs information for a parcels to Spain
European Union delivery
Since Spain is a member of the EU, you don't need to worry about any customs clearance issues that come with sending a parcel to Spain if you are sending from another EU country.
Delivery from non European Union countries
We are working on this. New routes will be available soon.
Delivery from UK
If you're from the UK, the same EU rules apply, at least for now. Even though Brexit has happened and the UK has formally left the EU, the restrictions won't change during the implementation period lasting from February 1st to December 31st 2020.
By the way, you don't need to worry about such things as labels or shipment documentations, since everything will be generated the same time you order a shipment and enter your personal details.
Spain as a travel and business destination
Travelling to Spain
A home to one of the oldest civilizations in Europe, Spain is more than just a country, it's a cultural centre. Home to flamenco dancing, bullfighting, absolutely delicious foods, it's not difficult to understand why Spain is such a popular tourist destination, as well as a destination for those who are sending packages to and from this country.
In fact, it's fair to say that the country with a population of almost 47.5 million attracts quite a lot of postal traffic round the year - period, be it from European countries or others. Whether something is shipping to Madrid, Barcelona or the sunny Majorca, every part of the country has some kind of interest for those who want to deliver their package.
Doing business with Spain
For many neighboring countries like Portugal and France - Spain is obviously a very important trading partner, where many parcels are being sent on a daily basis. Considering that it's also within close proximity of British waters, Spain is a key partner for the UK as well. Due to this fact, parcel deliveries from the UK to Spain have always been in high demand.
At EcoParcel, we proudly offer parcel delivery services to Spain that are fast, efficient and cheap, as a result of our collaboration with a group of trusted, international courier companies, that help us deliver those services to our clients in the best way possible.