Send parcel to Spain
Fast deliveries at low prices.
Parcels are covered up to €100 free of charge!
Send up to 50kg per parcel on selected services.
Spanish roads spans a total of over 683 000km!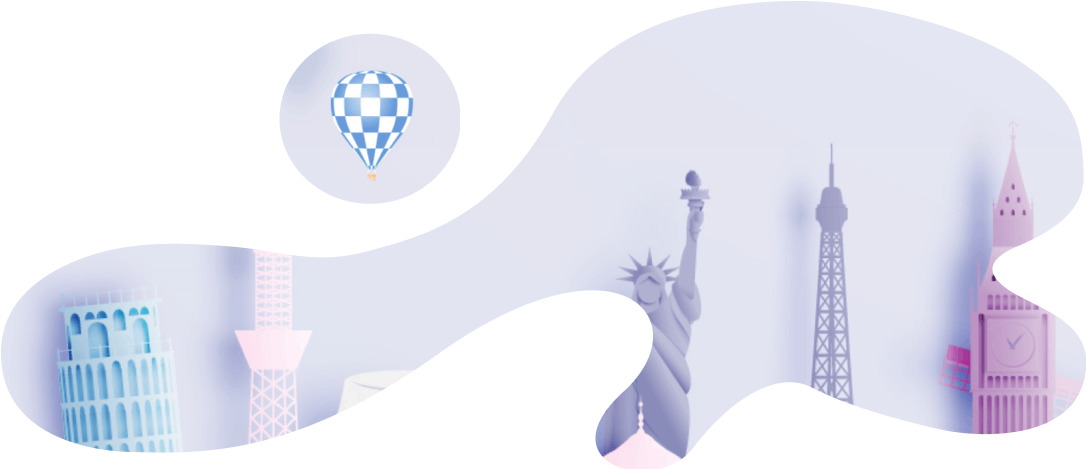 Courier services to Spain from €11.99
Sending a parcel to Spain for cheap has never been easier. At EcoParcel we offer the best parcel and package delivery services from multiple couriers in a single place delivering packages to sunny Spain. We will help you save money by offering the best postage tariffs for courier services to Spain.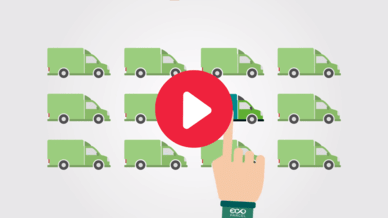 Convenience of Ecoparcel shipping services
Whether you're sending some goods to your family members back in Valencia, want to deliver a set of business documents to Madrid, or you've sold something online and are preparing a shipment to Barcelona, we guarantee that you will find the best services for yourself in terms of price and delivery.
Are you sending something urgently? We can take care of that as well. Take a closer look at what our couriers at DPD, Itella, GLS, DB Schenker and many others have to offer.
Door to door delivery
One of our partners is the famous DPD team. With offices in over 30 countries, the team can offer efficiency and ease for delivery like few others can. With parcel tracking and door-to-door services, you can rest assured that everything will be taken care of for you if you choose their delivery services. We are proud to consider them and many other wonderful teams as our partners here at EcoParcel.
Sending with Ecoparcel you choose to work with the best and most trusted people in the delivery business, making sure that your package reaches the destination hassle-free. So, don't hesitate and get a delivery quote, today.
Couriers network for delivery to Spain
Our trusted courier network spans over multiple countries and companies, which is exactly why we can offer you the best parcel delivery option to Spain that's quick, inexpensive and reliable. We'll deliver the goods, without the fuss that comes with the parcel sending.
If you're looking for the best possible option for your package delivery to Spain, then don't hesitate and request a shipping quote today. We promise the best possible options in terms of completion speed and of course a price that you cannot count out.
E-Commerce Shipping Integrations
Etsy
American e-commerce company focused on handmade or vintage items and craft supplies. These items fall under a wide range of categories, including jewelry, bags, clothing, home décor and furniture, toys, art, as well as craft supplies and tools. All vintage items must be at least 20 years old.
eBay
American multinational e-commerce corporation based in San Jose, California, that facilitates consumer-to-consumer and business-to-consumer sales through its website. eBay was founded by Pierre Omidyar in 1995, and became a notable success story of the dot-com bubble.
Amazon
American multinational technology company based in Seattle, Washington, which focuses on e-commerce, cloud computing, digital streaming, and artificial intelligence.
Shopify
Canadian multinational e-commerce company headquartered in Ottawa, Ontario. It is also the name of its proprietary e-commerce platform for online stores and retail point-of-sale systems.
Shipping from Spain
Shipping from Spain to Spain
Send from Italy to Spain
Parcel from Ireland to Spain
Shipping from Germany to Spain
Courier from France to Spain
Sending from Hungary to Spain
Courier from Denmark to Spain
Sending from Sweden to Spain
Pack from Netherlands to Spain
Package from Romania to Spain
Shipping to Spain
Shipping from Belgium to Spain
Send from Slovakia to Spain
Parcel from Czech Republic to Spain
Shipping from Slovakia to Spain
Courier from Slovenia to Spain
Sending from Croatia to Spain
Courier from Finland to Spain
Sending from Austria to Spain
Pack from Lithuania to Spain
Package from Latvia to Spain