Send parcel to Hungary
Fast deliveries at low prices.
Parcels are covered up to €100 free of charge!
Send up to 50kg per parcel on selected services.
Hungarian roads spans a total of over 383 000km!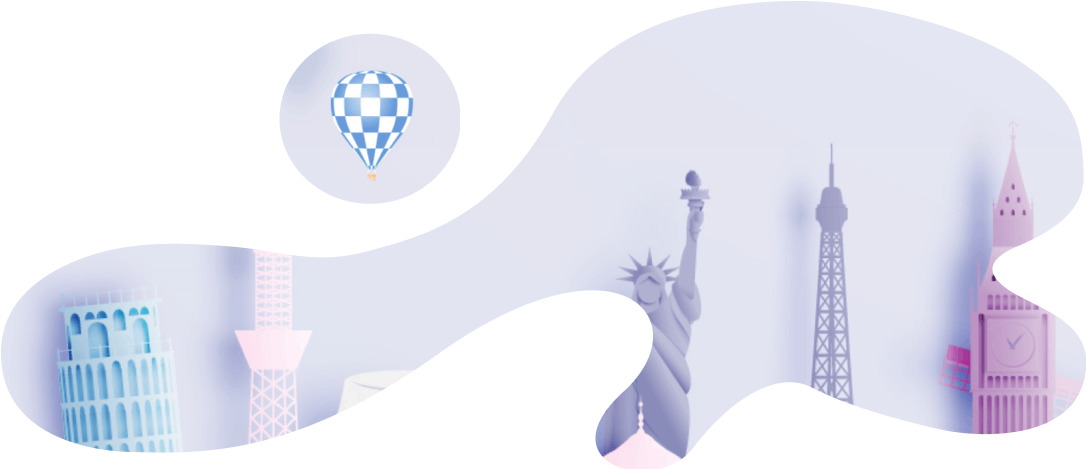 Courier services to Hungary from €11.99
Hungary is a country located in Central Europe, whose role in European trade has been of significant importance for quite some time. You could say that in a way, it acts as a way-bridge between western Europe and other markets more to the East.
According to statistics, Hungary's most valuable trade partners include its fellow EU members, with Germany being the most significant out of all of them, accounting for around 28 percent of the country's exports and around 25 percent imports.
Slovakia is another important partner for exports, accounting to around 5 percent in total. For imports, most products after Germany come either from Austria and China with the latter accounting to around 6 percent.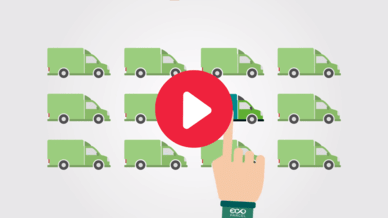 Convenience of Ecoparcel shipping services
As you can probably guess, this means that parcel delivery to Hungary plays a huge role in the world of trade. This is exactly why reliable courier companies are in such great need to handle both business and personal shipments.
We at EcoParcel can proudly offer you efficient and reliable services in order to send a parcel to Hungary. Whether it's something that you want to send urgently to your business partners in the country, or you're making a personal delivery to a friend, we got you covered in terms of a safe and dependable shipping option.
Why should you consider EcoParcel for your deliveries to Hungary?
Courier delivery services have been growing in popularity pretty much globally. A rise in demand means that more and more companies offer parcel delivery services. All of them, of course, advertise themselves as being the best option that can cover all of your shipping needs.
However, that's not always true. Without carefully considering who you will go with for your parcel delivery, you might find yourself encountering various issues like improper customer support, inconsistent delivery times and price, among other concerns.
At EcoParcel we can guarantee you years of experience in the delivery industry and a well-developed network of European partners which can guarantee reasonable prices and secure deliveries of your parcels.
If you're looking for a company that can make sure that all of your deliveries to Hungary are trouble-free, consider us at EcoParcel. To place a request for a quote, simply head to the homepage of our website and you'll be ready in minutes.
How our delivery services work at EcoParcel
It's no secret that our European parcel delivery services are so efficient largely due to the wonderful network of partner companies that we work with.
Some of those companies include:
FedEx
GLS
Bartolini
Itella
DPD
DB Schenker
UPS
Basically, all that's left to do from your side is to select one of the offers from our partner companies on our website, which will only be a matter of minutes. After you find the deal that best fits your bill, simply prepare the parcel for pick up.
Regardless of the city you're sending it to, be it Budapest, Eger, Debrecen or any other smaller town, you can be sure that EcoParcel and its partner network will guarantee a safe and quick delivery of your shipments.
E-Commerce Shipping Integrations
Etsy
American e-commerce company focused on handmade or vintage items and craft supplies. These items fall under a wide range of categories, including jewelry, bags, clothing, home décor and furniture, toys, art, as well as craft supplies and tools. All vintage items must be at least 20 years old.
eBay
American multinational e-commerce corporation based in San Jose, California, that facilitates consumer-to-consumer and business-to-consumer sales through its website. eBay was founded by Pierre Omidyar in 1995, and became a notable success story of the dot-com bubble.
Amazon
American multinational technology company based in Seattle, Washington, which focuses on e-commerce, cloud computing, digital streaming, and artificial intelligence.
Shopify
Canadian multinational e-commerce company headquartered in Ottawa, Ontario. It is also the name of its proprietary e-commerce platform for online stores and retail point-of-sale systems.
Shipping from Hungary
Shipping from United Kingdom to Hungary
Shipping from Italy to Hungary
Shipping from Ireland to Hungary
Shipping from Germany to Hungary
Shipping from France to Hungary
Shipping from Spain to Hungary
Shipping from Denmark to Hungary
Shipping from Sweden to Hungary
Shipping from Netherlands to Hungary
Shipping from Romania to Hungary
Shipping to Hungary
Luggage
Suitcase
Food
Guitar
Tires
Wheels
Packages
Clothing
Souvenirs
Heavy Items