Send parcel to Lithuania
Fast deliveries at low prices.
Parcels get a €100 free of insurence!
Send up to 50kg per parcel on selected services.
Lithuania's road spans a total of over 38,653km!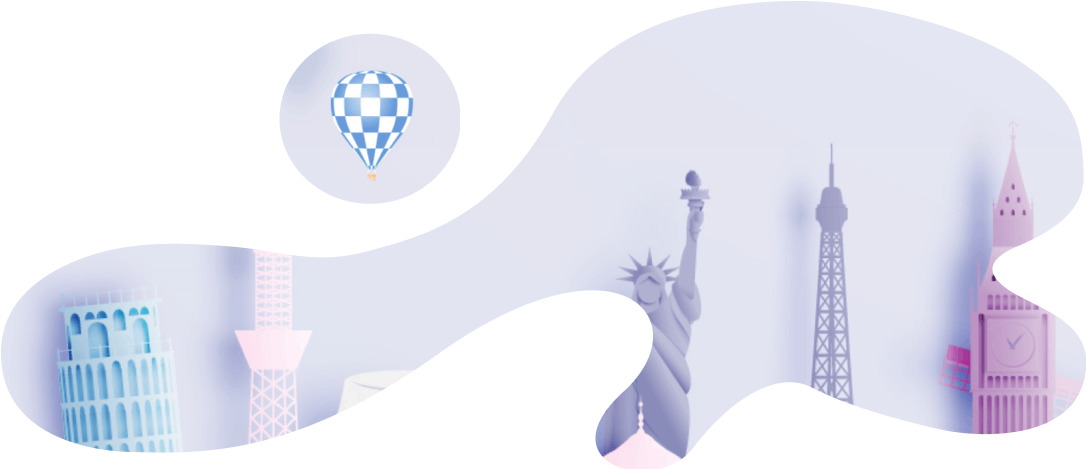 Courier services to Lithuania from €11.99
When it comes to international trade, Lithuania is slowly, but surely making its mark as being an important partner between the Eastern markets and the EU, as well among the Baltic states.
The country borders Latvia to the north, Poland to the south, Belarus to the southeast and has a connection with the Russian Federation via Kaliningrad to the Southwest. All of this of course means that the country is in a wonderful position for the exchange of goods that flows between different regions.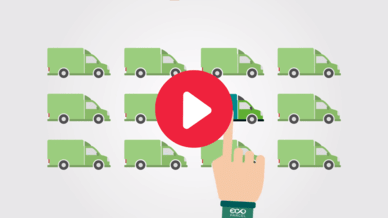 Why choose EcoParcel parcel delivery service?
This flow nowadays is only accelerated since more and more people shop online, especially in the face of the current pandemic. More digital orders means that reliable courier services have gained important prominence as well.
As a courier company ourselves, we perfectly understand the way that modern trade is changing. Because of this, we at EcoParcel are offering the best overall service to Send a parcel to Lithuania.
Whether you are looking for the perfect business or casual shipping solution for parcels to the country, consider us and request a quote today.
How long does it take for a parcel to Lithuania to be delivered?
The main feature which directly influences your package delivery time is the type of delivery you select from one of our partners.
While a standard delivery option is neat in the way that it helps you to save money, express options tend to be faster since your delivery is prioritized before others. So, think about what aspect is the most important for you before placing a quote.
On average, the delivery time to Lithuania with EcoParcel is around 1-3 days.
How much does it cost to send a parcel to Lithuania?
Here, the main principle that impacts the pricing is of course, the type of offer that you go with. Express options put your package at a higher priority and will be delivered a bit quicker, however, they do come at a higher price when compared to standard ones.
On average, you can send a parcel to Lithuania from only €11.99.
If you plan on sending something to Lithuania during the holiday seasons, you might be in luck, since many couriers offer special deals during this period of time. There's a high chance that you'll get both a good price and faster delivery time.
E-Commerce Logistics Integrations
Etsy
American e-commerce company focused on handmade or vintage items and craft supplies. These items fall under a wide range of categories, including jewelry, bags, clothing, home décor and furniture, toys, art, as well as craft supplies and tools. All vintage items must be at least 20 years old.
eBay
American multinational e-commerce corporation based in San Jose, California, that facilitates consumer-to-consumer and business-to-consumer sales through its website. eBay was founded by Pierre Omidyar in 1995, and became a notable success story of the dot-com bubble.
Amazon
American multinational technology company based in Seattle, Washington, which focuses on e-commerce, cloud computing, digital streaming, and artificial intelligence.
Shopify
Canadian multinational e-commerce company headquartered in Ottawa, Ontario. It is also the name of its proprietary e-commerce platform for online stores and retail point-of-sale systems.
Parcel from LT
Parcel from Spain to Lithuania
Send from Italy to Lithuania
Parcel from Ireland to Lithuania
Parcel from Germany to Lithuania
Courier from France to Lithuania
Sending from Hungary to Lithuania
Courier from Denmark to Lithuania
Parcel from Lithuania to Lithuania
Pack from Netherlands to Lithuania
Parcel from Romania to Lithuania
Parcel to LT
Parcel from Belgium to Lithuania
Send from Lithuania to Lithuania
Parcel from Portugal to Lithuania
Shipping from Lithuania to Lithuania
Courier from Slovenia to Lithuania
Sending from Croatia to Lithuania
Courier from Finland to Lithuania
Sending from Austria to Lithuania
Parcel from Lithuania to Lithuania
Parcel from Latvia to Lithuania