Send parcel to Ireland
Fast deliveries at low prices.
Parcels are covered up to €100 free of charge!
Send up to 50kg per parcel on selected services.
Irish roads spans a total of over 99 830km!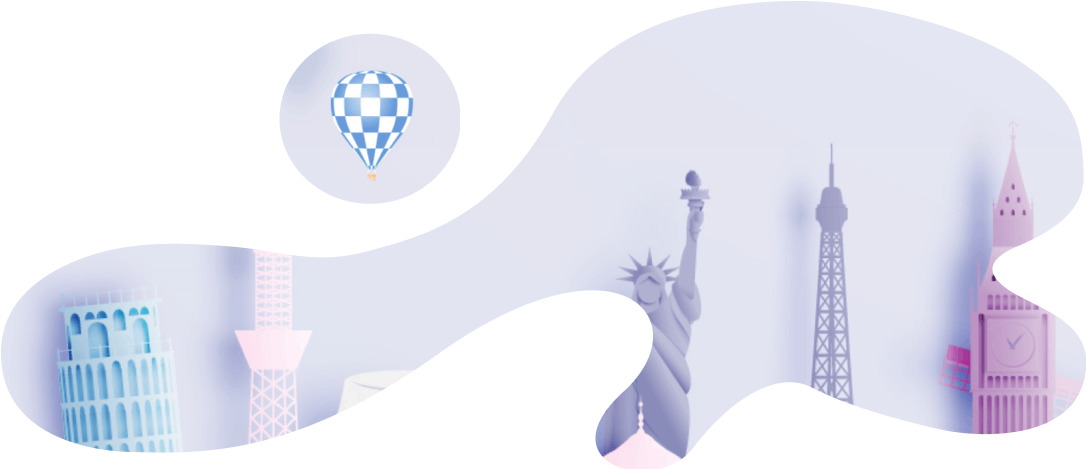 Courier services to Ireland from €11.99
Ireland plays a very important role in international trade. According to recent reports, it is in fact, the 3rd largest exporter of various goods in the world. All of this, of course, could be attributed to a very well developed system of sea, air and road transportation.
As such, the parcel delivery to be performed extremely efficiently whether its local or international. Another important thing of course, is the demand. Since these days more and more people choose courier delivery services, there are many options for people to choose from.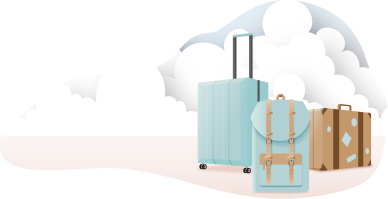 Convenience of Ecoparcel shipping services
We at EcoParcel can offer our clients the best all-around parcel delivery to Ireland. Since we work with a tight network of partners in practically any European country, we can promise an efficient, safe and fast delivery of your shipment to the country.
If you're looking for a solution to your delivery needs, look no further and request a quote today!
Shipping to Ireland with EcoParcel
We pride ourselves with being able to offer courier services that take care of practically everything and leave the client with zero worries. Because of our competent team and partner, we can offer a premium parcel delivery service without a hefty price tag.
You could be sending a small gift for your friends or family members, or shipping out an extensive list of documentation for your business partners in Ireland, we can guarantee that our parcel delivery services will cover all of your door-to-door delivery needs.
No matter what's the purpose of your package, with us, you'll get to send a parcel in a safe and reliable manner. So, all you have to do is request a quote and your good to go!
A door-to-door delivery to Ireland service built by trust
Like we mentioned before, the efficiency of our parcel delivery services is thanks to our team of trusted partners. We are proud of the fact that we can work with teams just as passionate about providing the best services for our clients just as we are.
Some partners that we work with include:
DB Schenker
UPS
DPD
GLS
Itella, and others
Doesn't matter whether you're sending a package to Dublin, Galway, Belfast, Cork or any other, you can be sure that your package will be in good hands as it travels from your home to the destination address.
All you need to do from your side is request a quote from our website, select the shipping option that best fits your bill from one of our partners and you're pretty much good to go. Of course, you will need to package your item later on so the courier can pick it up from your home.
Weight rules for delivery to Ireland
Since Ireland is a EU member state, the country follows standard regulations for weight that are common in other European countries as well. Typically the limit is either 30 kilograms or 50 kilograms maximum, to send a parcel to Ireland.
It's not uncommon for people to be sending something that weighs more than what regulation allows.
So, what can you do in this case?
An alternative that we always suggest to clients is to split the parcel in multiple parts in order to not violate the rules.
For example, your item weighs around 100 kilograms. A solution would be to split them into 4 parts, with three weighing around 30 kilograms and one around 10 kilograms. This way you'll stay within the limit.
Are all parcels insured?
Yes they are. By standard, we offer a free insurance of €100 for every parcel shipped to Ireland. Of course, sometimes people send valuables in their parcels, which equate to a sum far beyond that. In that case, we strongly recommend purchasing additional insurance from us, just to be safe.
Customs details when sending to Ireland?
Regulations for EU members
Since Ireland is an EU member state, the standard shipping rules apply. This means that parcels coming from other EU countries to Ireland are exempt from any special customs duty.
Regulations for shipments from the UK and other European countries
As you probably already know, Brexit finally took place at the end of 2020, which means that from the 1st of January 2021 trade relationships between the UK and Ireland have changed as well. While the EU-UK trade deal that is coming up promises more simple trade, since the start of 2021 imports from the UK are treated as those who came from a foreign jurisdiction. This means that additional customs paperwork will be necessary.
How much can it cost to ship to Ireland?
Prices depend on the offer that you choose on our website from one of our partners.
Naturally, cheaper offers could take a bit more time to get delivered, but they're a great way to ship if you're looking for a cheaper option. Express deliveries, of course, will cost a bit more.
Shipping prices start from €11.99.
What can I send?
Ireland follows the standard regulations of the EU, however, there are some types of items that the country strictly forbids from being imported.
Here are some of these items:
Domestic animals
All types of drugs and medicine
Endangered species products
All types of firearms and explosive
Indecent or obscene goods
Certain foodstuffs, mainly meat, milk, fish or products thereof
Products of endangered species
Items of international heritage and others.
To know more whether or not your item can ship successfully, please refer to the Irish customs website at revenue.ie
Can I track my parcel to Ireland?
Yes you can. We offer a simple system on your website to track your shipment from anywhere around the world. In order to check the status of your parcel, simply enter the order number on our website, and you'll see the latest updates.
Common issue with updates
Sometimes you might not see the updated information immediately, which leads to many believing that something has happened. However, this happens quite often.
Here are the reasons why:
The parcel has not been picked up by the courier yet.
It has been picked up, but the courier has yet to scan it. Most of our partners use hand scanners to mark each moving parcel. After a scan, the info gets updated on the database. Updates happen within the first 24 hours.
What to do if there are still no updates after 24 hours?
If that's the case, there might indeed be some issues with your shipment. Contact our support team as soon as possible.
What are the typical transit times to Ireland?
For the most part, the delivery time depends on the offer you've chosen from one of our courier partners and what they promise. If you're in no hurry to get your goods delivered, a cheaper option is better in this case, however, for urgent deliveries, express options are your best bet.
For shipments to major Irish cities, companies may even offer bargain deals which will get a fast and cheap deal at the same time, so you might be pleasantly surprised in this case.
On average it takes 1-3 days to successfully send a parcel to Ireland
Is Ireland a worthy place for travel and business?
Ireland is regarded by many as a country with a rich history that few others could match. If you enjoy admiring the culture and past legacies of a nation, as well as do some sightseeing, then look no further than here.
Same thing applies when considering the business side of things. Since we've already talked about how important Ireland is to European trade from a strategic point of view, it's not surprising that the country has formed business relationships with many other nations as well.
This also makes Ireland a popular destination for both imports and experts of parcels, a trend which will continue to the future for sure.
Finally, here's some general facts about Ireland
Population (as of 2020 census): around 5 million
Capital city: Dublin
Official name: The republic of Ireland
Form of government: Unitary parliamentary republic, democracy
Official language: Irish/English
Dominant religion: Christianity 85%
When you need a parcel to be shipped to Ireland Ecoparcel is the right choice.