Send parcel to Ireland
Fast deliveries at low prices.
Parcels are covered up to €100 free of charge!
Send up to 50kg per parcel on selected services.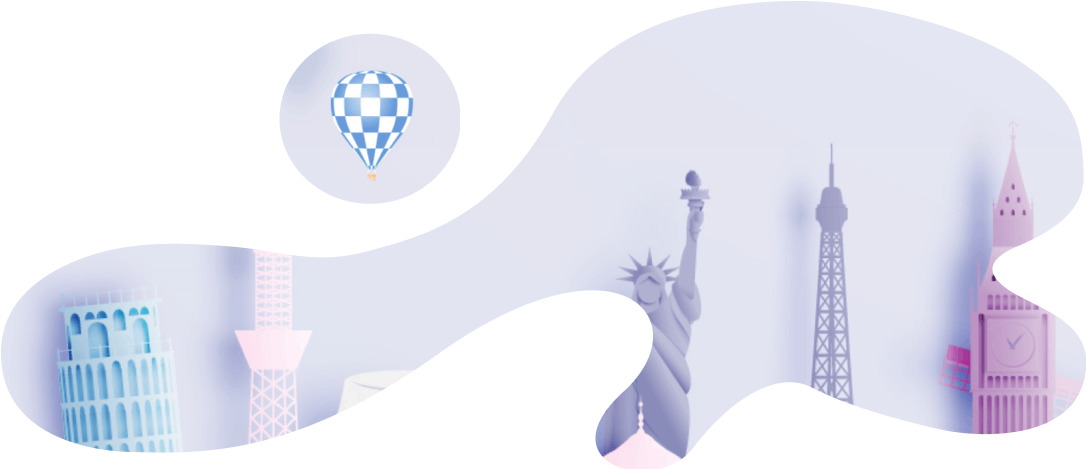 Courier services to Ireland from €11.99
Ireland plays a very important role in international trade. According to recent reports, it is in fact, the 3rd largest exporter of various goods in the world. All of this, of course, could be attributed to a very well developed system of sea, air and road transportation.
As such, the parcel delivery to be performed extremely efficiently whether its local or international. Another important thing of course, is the demand. Since these days more and more people choose courier delivery services, there are many options for people to choose from.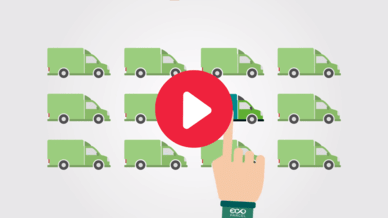 Convenience of Ecoparcel shipping services
We at EcoParcel can offer our clients the best all-around parcel delivery to Ireland. Since we work with a tight network of partners in practically any European country, we can promise an efficient, safe and fast delivery of your shipment to the country.
If you're looking for a solution to your delivery needs, look no further and request a quote today!
Shipping to Ireland with EcoParcel
We pride ourselves with being able to offer courier services that take care of practically everything and leave the client with zero worries. Because of our competent team and partner, we can offer a premium parcel delivery service without a hefty price tag.
You could be sending a small gift for your friends or family members, or shipping out an extensive list of documentation for your business partners in Ireland, we can guarantee that our parcel delivery services will cover all of your door-to-door delivery needs.
No matter what's the purpose of your package, with us, you'll get to send a parcel in a safe and reliable manner. So, all you have to do is request a quote and your good to go!
A door-to-door delivery to Ireland service built by trust
Like we mentioned before, the efficiency of our parcel delivery services is thanks to our team of trusted partners. We are proud of the fact that we can work with teams just as passionate about providing the best services for our clients just as we are.
Some partners that we work with include:
DB Schenker
UPS
DPD
GLS
Fedex
Doesn't matter whether you're sending a package to Dublin, Galway, Belfast, Cork or any other, you can be sure that your package will be in good hands as it travels from your home to the destination address.
All you need to do from your side is request a quote from our website, select the shipping option that best fits your bill from one of our partners and you're pretty much good to go. Of course, you will need to package your item later on so the courier can pick it up from your home.
E-Commerce Shipping Integrations
Etsy
American e-commerce company focused on handmade or vintage items and craft supplies. These items fall under a wide range of categories, including jewelry, bags, clothing, home décor and furniture, toys, art, as well as craft supplies and tools. All vintage items must be at least 20 years old.
eBay
American multinational e-commerce corporation based in San Jose, California, that facilitates consumer-to-consumer and business-to-consumer sales through its website. eBay was founded by Pierre Omidyar in 1995, and became a notable success story of the dot-com bubble.
Amazon
American multinational technology company based in Seattle, Washington, which focuses on e-commerce, cloud computing, digital streaming, and artificial intelligence.
Shopify
Canadian multinational e-commerce company headquartered in Ottawa, Ontario. It is also the name of its proprietary e-commerce platform for online stores and retail point-of-sale systems.
Shipping from Ireland
Shipping from Spain to Ireland
Send from Italy to Ireland
Parcel from Ireland to Ireland
Shipping from Germany to Ireland
Courier from France to Ireland
Sending from Hungary to Ireland
Courier from Denmark to Ireland
Sending from Sweden to Ireland
Pack from Netherlands to Ireland
Package from Romania to Ireland
Shipping to Ireland
Shipping from Belgium to Ireland
Send from Slovakia to Ireland
Parcel from Czech Republic to Ireland
Shipping from Slovakia to Ireland
Courier from Slovenia to Ireland
Sending from Croatia to Ireland
Courier from Finland to Ireland
Sending from Austria to Ireland
Pack from Lithuania to Ireland
Package from Latvia to Ireland