Send parcel to United Kingdom
Fast deliveries at low prices.
Parcels are covered up to €100 free of charge!
Send up to 50kg per parcel on selected services.
British roads spans a total of over 422,100km!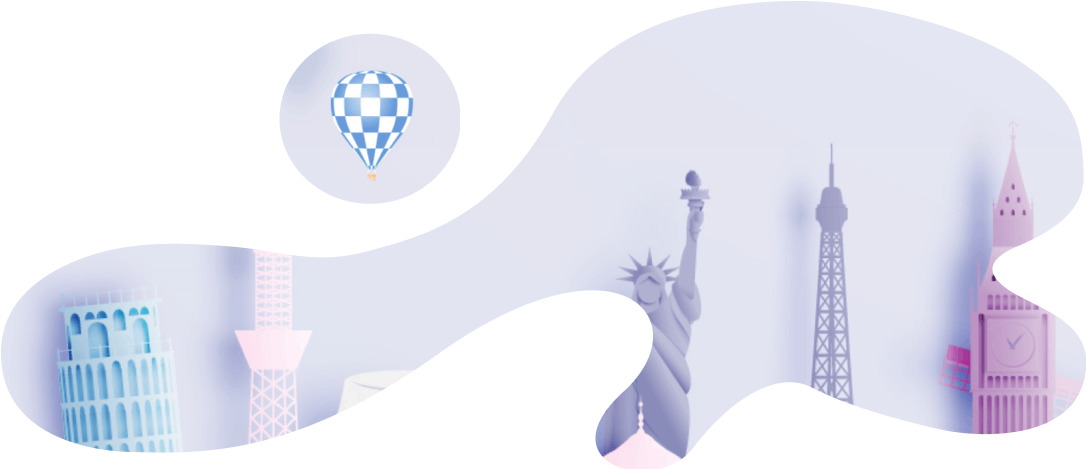 Courier services to United Kingdom from €11.99
The United Kingdom has been one of the most important trade destinations for both Europe and the rest of the world. It's not surprising that the amount of postal traffic coming in and out of the country is quite huge as well.
One of the most popular and convenient forms of shipping that rose to prominence in recent years are parcel deliveries. This type of shipping allows to send packages very efficiently.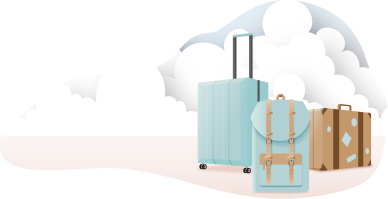 Why choose EcoParcel parcel delivery service?
At EcoParcel, we offer our customers parcel delivery to the UK that's safe, fast and cheap. It doesn't matter whether you're sending a gift to your friend or family member in England, or want to deliver important documentation to your business partners in Scotland or Northern Ireland - we got you covered.
As a result of our close collaboration with our shipping partners across Europe, we can offer you cost-efficient parcel delivery solutions to the UK. With us, you don't have to sacrifice quality nor reliability in order to get your packages delivered is the best way possible.
Through years of experience, we believe we've earned a reputation as a reputable parcel delivery company that can offer you conditions that not many others can, so if you're looking for a package delivery solution to the UK, look no further.
How much is parcel shipping to the UK?
Our prices for parcel delivery to the United Kingdom, like with shipments to other destinations, depend on the offers from our courier partners, as well as how fast you want your delivery to be. Usually, our prices start at €11.99.
Since we offer delivery door-to-door, you don't have to worry yourself about any additional details. Just select the delivery option that best suits you and our partners will take care of everything else.
Transit times to the UK. How long does it take for a package to be delivered?
The typical transit times to the UK take about 3-4 days for a parcel to be delivered to the country. Of course, delivery time may also depend on what courier offers currently stand. If you're in no rush, you may take an offer that takes a few days longer to be shipped, but is also significantly cheaper. Naturally, express delivery usually costs a bit more.
It's also important to note that, if you're sending a package to a major UK city, couriers might ofter special/discounted delivery options. This will get your parcel from the pick up location to the destination address in about 1-3 days, and will be much cheaper.
Door-to-door delivery to the UK
Like mentioned earlier, we pride ourselves in being able to work with a network of courier companies across Europe. As a result, we can offer quality and efficiency when it comes to door-to-door parcel delivery to the United Kingdom.
The firms that we partner with include:
Bartolini
Parcel Force
DB Schenker
Seur
The firms that we partner with include:
With their help, we can guarantee that your package will be delivered safely and on time, regardless of which city you choose as your destination point London, Edinburgh, Glasgow, Bristol, Birmingham or any other.
As our customer, you don't need to worry about experiencing any hussle when sending a parcel. Just request a quote, enter your details and select the option that best fits your needs. One our partners will pick up your shipment right from your doorstep.
Parcel delivery weight
Many European countries have strict rules for parcel shipments regarding weight and measurement. A number of countries allow a limit of 50 kg per one package, while others - only 30 kg. If you have plans on sending something heavier than that, we recommend you split up the package into a few parts, to fit in within the weight regulations.
For example, let's say your shipment weighs 90 kg in total. It would be best to split it into 3 parts weighing 30 kg each. This way you will be sure that no rules are being violated regarding weight.
Let's say you're trying to send something that weighs 120 kg. Instead of putting everything into one parcel, it would be far better to split it into 4 parcels that weigh 30kg each. This way you can rest assured that no limits are violated when your item is being shipped from one destination to another.
Is parcel tracking available for deliveries to the UK?
Yes, we offer the ability to track your shipment at any moment you like. You can do that by simply entering the parcel order number on our website.
If you enter the code and no information is displayed, it could be:
Our partner has yet to pick up your package
It's already been collected, but the information has not been updated yet. Typically the couriers will take care of this overnight.
It should be noted that most of our partners mark packages using scanners by hand. That means that the information may not be updated immediately, in case you are worried. You'll likely receive an update note when your parcel leaves the sorting bay.
If there are no updates after 24 hours:
If you still can't see any information on your parcel after a 24 hour period, make sure to contact our support team with the issue. It could be that the labeling on your package got damaged, which could lead to your shipment being lost.
Will I get insurance on my parcel to the UK?
Yes you will. Our packages to Europe receive a free insurance cover of €100. If you are sending more valuable items, you can purchase additional insurance for your package for extra safety.
Customs info for deliveries to United Kingdom
From EU countries to the UK
For the most part, the standard customs measures apply for all EU countries, with goods and documentation being exempt from any special customs duty.
However, since Brexit happened and the UK formally left the EU there are worries about the future that this may affect shipping. The standard EU regulations stand at least until the 31st of December 2020. We will keep you informed.
From non European countries to the UK
Getting new delivery routes is one of our top priorities. This option will be available soon.
What goods can I send to the UK?
Like any other European country, the UK has a set of regulations for its imports. Even though for now they remain EU standard, things may change considering Brexit. Below you'll find a list of forbidden and restricted items to the UK.
Forbidden items to the UK
The following items are forbidden to send to the UK under all circumstances:
Illegal substances and drugs;
Offensive weapons like knives, etc;
Self-defense products like tear gas or pepper spray, etc;
Plants and animals that are considered as endangered species;
Pirated music or movie copies;
Restricted items to the UK
The following items are not straight out forbidden, however their import is heavily restricted:
Various types of firearms and ammunition - these shipments require special licences
Foods that contain pests or disease, are not intended for personal use or were not grown in the EU
UK as a destination for business and travel
Why the UK is so popular among travelers
Even though the UK cannot offer the best of weather, there's still a lot of things to see and do when you go there. One of the oldest European civilizations, it can offer you plenty of history and culture to witness for yourself. Plus the people are very friendly and welcoming to foreigners.
Many people also go there to visit their friends and family, which is one of the main reasons why so many parcels are being sent to the country as well. Doesn't matter which city you're sending a package to, deliveries to the UK are always smooth.
UK as a business destination
The UK has been and still is an important business and trade destination for centuries, not only with other European countries, but the rest of the world. As such, commercial goods to this day travel in and out of the country in massive amounts.
At EcoParcel, we can help your business or you personally, deliver your parcel to the UK fast and without any hassle.
Some important facts about the United Kingdom you should know:
Population: about 66 million people (2020)
Capital city: London with 9 million inhabitants
Official name: United Kingdom of Great Britain and Northern Ireland
Government form: Parliamentary Monarchy, Democracy
Official language: English
Dominant religion: Christianity 60%
Happy shipping!