Send parcel from Belgium to Italy
Belgium and Italy have always been strategic partners in trading, welcoming each other's tourists, and supporting online businesses. However, the increasing international delivery demand from Belgium to Italy poses a challenge for individual senders and businesses using the courier services frequently as the prices are drastically increasing, and the deliveries are getting delayed.
While some local courier companies might offer affordable prices, delivery times might be longer than two weeks, and international carriers are too expensive for senders looking to send a parcel without spending a fortune.
Luckily, EcoParcel gathers only the top-rated courier companies who provide affordable, reliable, and fast parcel delivery from Belgium. The all-in-one platform suits all individual and business needs — from parcel to pallet and freight delivery.
How Ecoparcel Works?
| From | To | Price | Weight | Delivery Time | Type | Method |
| --- | --- | --- | --- | --- | --- | --- |
| Belgium | Italy | 16.84€ | 5kg | 2 - 4 days | Parcel | Collection -> Delivery |
| Belgium | Italy | 17.43€ | 10kg | 2 - 4 days | Parcel | Collection -> Delivery |
| Belgium | Italy | 20.93€ | 20kg | 2 - 4 days | Parcel | Collection -> Delivery |
| Belgium | Italy | 35.40€ | 40kg | 2 - 4 days | Parcel | Collection -> Delivery |
| Belgium | Italy | 38.88€ | 50kg | 2 - 4 days | Parcel | Collection -> Delivery |
Show more
How to Send a Parcel from Belgium to Italy
If you are an individual who has frequent parcel delivery needs or an online business receiving orders from Italy, some local and international courier companies might not offer the best shipping options in terms of estimated delivery times or prices.
EcoParcel helps to save time on checking courier websites and entering the delivery information.
The platform gathers all the best shipping options available in one place, listed by price, estimated delivery time, and senders' ratings. All you have to do is select the option that fits your needs and prepare the parcel for collection!
When you send a parcel from Belgium to Italy through EcoParcel's platform, you are also saving money on those expensive extras, which might double the delivery price when ordering directly from the courier company. Here are the benefits you are getting:
Free parcel insurance of up to €100
Real-time tracking feature
Label-free delivery options
Express and next-day delivery options
Custom branding solutions and integrations with eCommerce platforms for businesses with frequent shipping needs
All available door-to-door courier delivery options will be presented, conveniently ranked by delivery times, prices and ratings.
Forget having to drop a parcel at a post office or PUDO — our courier partners will safely collect the package from your door and deliver it to the recipient's address.
To ensure that your parcel is delivered undamaged, don't forget to take care of the proper packaging. When shipping abroad, double-sided cardboard box secured with adhesive tape is recommended. If your parcel contains single items, wrap them individually and avoid unnecessary space.
Ecoparcel For Businesses

More than 28.000 businesses have selected our logistics solution.

Choose the top domestic and international courier offers.
Full transparency and tracking of all your deliveries.
Scale faster with fulfilment solutions.
Cross-border logistics solution.
Open a Business Account
The Cheapest Way to Send a Parcel from Belgium to Italy
Looking for the cheapest way to send a parcel from Belgium to Italy? Most local courier companies don't offer affordable delivery options, but that does not mean that you should risk your package's safety and go with an international courier company that has a bad reputation.
Whether you are a business with frequent delivery to Italy needs or a student who does not have a budget for an expensive shipping option, EcoParcel can help you save money without compromising the delivery quality.
We are only partnering with top-rated door-to-door courier delivery companies that are trusted by millions of senders around the globe, including DPD, UPS, FedEx, GLS, and others.
By sending a parcel from Belgium to Italy using our platform, you can always stay informed about the cheapest delivery option available, get free-of-charge parcel insurance of €100, and a package tracking code that will allow you to stay informed about your parcel's journey.
Finding the cheapest way to send a package doesn't mean using the slowest service. So when sending a parcel from Belgium to Italy, forget the long weeks of delivery — most of our local and international couriers take up to 5 business days, and express delivery options are also available!
EcoParcel offers you a smart way to send letters, small, big, and even non-standard packages, at reasonable rates with a door-to-door courier option that suits your needs the best!
Upcoming Public Holidays
Belgium
All Saints' Day
(Allerheiligen)
Armistice Day
(Wapenstilstand)
Italy
All Saints Day
(Tutti i santi)
Immaculate Conception
(Immacolata Concezione)
How Much Does It Cost to Send a Parcel from Belgium to Italy?
For a long time, courier delivery was related to high prices, making it always the last choice for senders looking for budget-friendly parcel delivery from Belgium to Italy. And if you are an eCommerce business, the expensive shipping can lure away your potential customers.
EcoParcel is here to make courier delivery a #1 option for everyone by providing a platform to find affordable and reliable courier companies from Belgium to Italy.
Whether you are looking for a cheap delivery option to ship products to your eCommerce clients abroad or send some treats to your friends and family in Italy, all you need to do is enter parcel dimensions, weight and destination country.
Within a minute, you will be able to view all available courier delivery options, conveniently sorted by price, pickup, and estimated delivery times.
The delivery price can differ based on the parcel's weight, dimensions, shippers and delivery country, and the parcel shipping option you choose.
Shippers choosing to ship a parcel from Belgium to Italy using EcoParcel are getting more than just a standard delivery! Every parcel is insured and conveniently tracked through EcoTrack feature completely free of charge.
See how much it costs to send a parcel from Belgium to Italy by entering information in Get a Quote tab and join thousands of senders worldwide who are saving their precious time and money on courier delivery services.
Eco-friendly Packing and Shipping From Belgium to Italy
More individual and business shippers search for sustainable parcel delivery from Belgium to Italy because they know the importance of environmentally-friendly shipping. More courier delivery companies are joining the eco-conscious movement by reducing their carbon emissions by choosing alternatives to outdated delivery methods.
At EcoParcel, we are striving to offer the best eco-friendly delivery options. That's why we partner with companies like GLS, DPD, DHL, and Bartolini, who are:
Switching from fuel to electric-powered delivery vans
Calculating the fastest and shortest delivery from Belgium to Italy route
Investing in infrastructure and warehouses that produce green energy
Shifting from paper to digital-based documentation
You can also join the change by choosing eco-friendly packaging when delivering parcels. Choose recycled or paper-based letters, boxes, and individual wrapping options, and secure your package with recyclable tape.
Eco-friendly shipping from Belgium to Italy can also boost your eCommerce business as it greatly improves your brand's image and customer experience as more shoppers around the world are looking for eco-conscious brands. The recyclable package and printing options can help lowering handling and delivery costs in the long run for your company.
And the best part of being a change for the future is that it does not have to cost you more than any traditional delivery options like post offices! Our partners offer affordable and reliable shipping options that will help you quickly get your eco-friendly package on the road!
Packing Guides For Your Items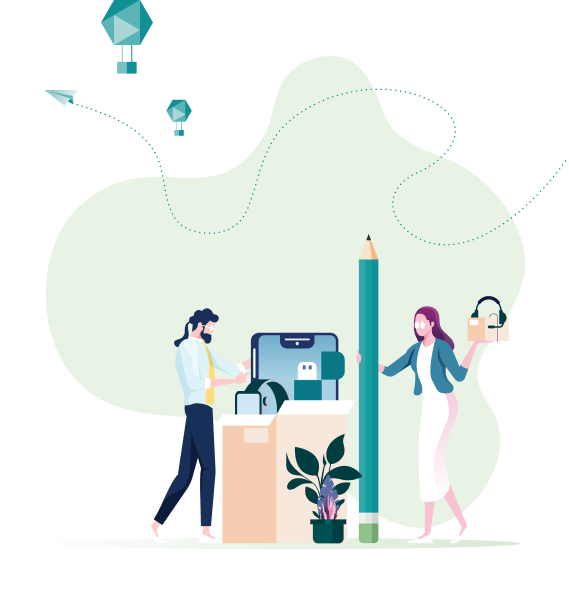 Shipping Luggage from Belgium to Italy
When planning a holiday abroad or moving from Belgium to Italy, shipping luggage with airlines can be quite expensive. And while local courier companies might offer a lower delivery price, the suitcase might take longer than usual to reach its final destination.
However, there are alternatives that provide affordable and trustworthy suitcase shipping from Belgium to Italy. Using EcoParcel, you can easily order luggage or box shipping without spending tons of money.
No more long waiting times, PUDO points — just a few easy steps and the door-to-door courier will be on their way to you:
Enter suitcase dimensions and weight
Select country of origin and destination
Choose the courier option from the list that offers the best price and estimated delivery time
Make a payment
Place your suitcase into the cardboard box
Wait for the carrier to collect your suitcase
It's that simple! Every package gets a real-time tracking code so that you can see the current location of your package and €100 insurance completely free of charge.
Order reliable shipping through EcoParcel's platform. Door-to-door courier partners trusted by millions of senders around the globe will take great care of your package.
Save even more with first-time and student discounts, and get your luggage safely delivered from Belgium in a few days!