Send parcel from Germany to Portugal
As Germany and Portugal are becoming more tied through tourism, trading operations, and eCommerce businesses, the growing delivery demand together poses a challenge for individuals and companies who are looking to send packages.
Some of the local delivery companies might offer long shipping times, while the faster-processing ones might be quite expensive for people who want to send a parcel on a budget.
EcoParcel helps you to deliver your parcel from Germany to another country without making you choose between affordable, fast, or reliable shipping. The platform suits all businesses and individuals' needs, offering a wide range of courier companies trusted by thousands of senders around the globe.
How Ecoparcel Works?
| From | To | Price | Weight | Delivery Time | Type | Method |
| --- | --- | --- | --- | --- | --- | --- |
| Germany | Portugal | 12.25€ | 5kg | 3 - 5 days | Parcel | Collection -> Delivery |
| Germany | Portugal | 14.44€ | 10kg | 3 - 5 days | Parcel | Collection -> Delivery |
| Germany | Portugal | 17.56€ | 20kg | 3 - 5 days | Parcel | Collection -> Delivery |
| Germany | Portugal | 30.45€ | 40kg | 3 - 5 days | Parcel | Collection -> Delivery |
| Germany | Portugal | 33.95€ | 50kg | 3 - 5 days | Parcel | Collection -> Delivery |
Show more
How to Send a Parcel from Germany to Portugal
Whether you are running an eCommerce business and received an order from Portugal, or you need to deliver a parcel from Germany to your friends and family abroad, the delivery options available in the market might be out of the budget.
Checking all courier websites, entering the parcel's weight and dimensions on every website, and choosing extras just to get your package delivered safely is extremely time-consuming and expensive.
EcoParcel offers a solution to all your struggles — send a parcel from Germany and Portugal without spending hours and tons of money by simply entering your package information in Get a Quote tab.
In just a few moments, you will be able to view all available door-to-door courier delivery options, listed by price, estimated delivery time, and senders' ratings.
Shipping a parcel through EcoParcel's platform is not only easy but also beneficial as you are getting free-of-charge extras that are excluded when ordering directly through the courier's website:
Parcel insurance of up to €100
Parcel tracking code
Customer Support Team available even on weekends
Exclusive students and businesses discounts
Our partners will collect the package from your door and safely deliver it to the recipient, eliminating the need to drop a parcel at the PUDO point or post office.
And don't worry about the parcel label — most of our partners offer a label-free delivery option!
Ecoparcel For Businesses

More than 28.000 businesses have selected our logistics solution.

Choose the top domestic and international courier offers.
Full transparency and tracking of all your deliveries.
Scale faster with fulfilment solutions.
Cross-border logistics solution.
Open a Business Account
The Cheapest Way to Send a Parcel from Germany to Portugal
If you are a student looking for a budget-friendly way to send a parcel from Germany to Portugal or a business operating worldwide and don't want to pay retail prices for delivery, searching for a local or international courier company can be a tough task.
While one of the carriers provides affordable shipping, the wait time is between two and three weeks!
EcoParcel is ready to take over all of the tasks related to parcel delivery from Germany and help you save time and money!
By sending a package through our platform, you can choose from trusted courier partners like DPD, GLS, FedEx, UPS, and others that will take great care of your parcel — from your door to the recipient.
An all-in-one platform allows you to conveniently view available door-to-door delivery options, place a shipping request and track the order with our real-time EcoTrack feature. Every order is covered with €100 insurance for free, so you don't need to worry about any damages!
We don't like to compromise the price for the sake of the delivery time. When sending a package from Germany to Portugal with EcoParcel, our local and international courier partners take up to 5 business days to get the package delivered while offering express and next-day delivery options.
Discover a smarter way to send letters, parcels & non-standard packages — easily view all available door-to-door delivery options and choose the one that offers the best price & delivery time rate!
Upcoming Public Holidays
Germany
Easter Monday
(Ostermontag)
Portugal
Good Friday
(Sexta-feira Santa)
Easter Sunday
(Domingo de Páscoa)
How Much Does It Cost to Send a Parcel from Germany to Portugal?
The times when door-to-door courier delivery from Germany cost a fortune are behind, and EcoParcel helps you save big on parcel delivery from Germany to Portugal.
If you are looking for an affordable way to send goods to your clients abroad or ship a package to your family in another country, simply enter the package weight and dimensions together with the origin and destination country. In a blink, you will get all available courier delivery options sorted by price.
A convenient platform allows you to save time as Ecoparcel gathers only the best delivery deals, including the express and next-day shipping options!
However, it is important to note that the delivery price can differ based on the weight, size, destination, and the parcel shipping option you choose.
By choosing to send a parcel from Germany to Portugal with EcoParcel, you are getting much more than just the standard shipping — parcel tracking code, label-free delivery option, and parcel insurance up to €100 for free!
Calculate your parcel delivery price by entering the information in "Get a Quote" tab and join thousands of senders around the world who are saving money and time on courier delivery services.
Eco-friendly Packing and Shipping From Germany to Portugal
More individual and business shippers search for sustainable parcel delivery from Germany to Portugal because they know the importance of environmentally-friendly shipping. More courier delivery companies are joining the eco-conscious movement by reducing their carbon emissions by choosing alternatives to outdated delivery methods.
At EcoParcel, we are striving to offer the best eco-friendly delivery options. That's why we partner with companies like GLS, DPD, DHL, and Bartolini, who are:
Switching from fuel to electric-powered delivery vans
Calculating the fastest and shortest delivery from Germany to Portugal route
Investing in infrastructure and warehouses that produce green energy
Shifting from paper to digital-based documentation
You can also join the change by choosing eco-friendly packaging when delivering parcels. Choose recycled or paper-based letters, boxes, and individual wrapping options, and secure your package with recyclable tape.
Eco-friendly shipping from Germany to Portugal can also boost your eCommerce business as it greatly improves your brand's image and customer experience as more shoppers around the world are looking for eco-conscious brands. The recyclable package and printing options can help lowering handling and delivery costs in the long run for your company.
And the best part of being a change for the future is that it does not have to cost you more than any traditional delivery options like post offices! Our partners offer affordable and reliable shipping options that will help you quickly get your eco-friendly package on the road!
Packing Guides For Your Items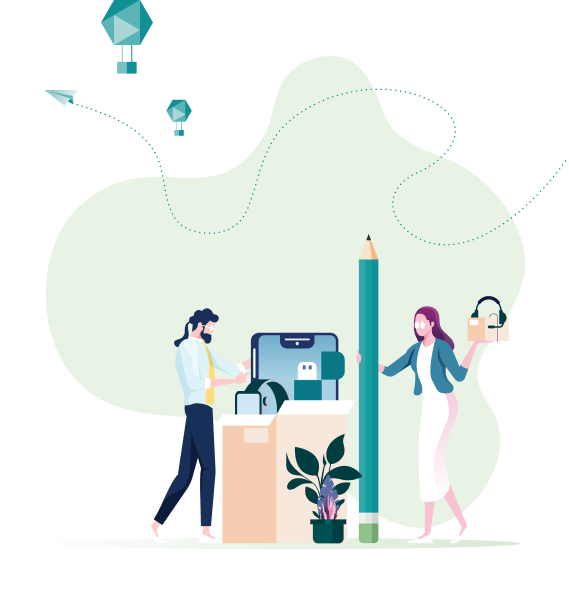 Shipping Luggage from Germany to Portugal
Whether you are moving from Germany to Portugal or just planning your holiday and need to ship your luggage, traditional shipping methods and most of the local courier companies might offer you an expensive and not always reliable delivery.
Luckily, the times of expensive and irresponsible luggage shipping from Germany to Portugal are over. With EcoParcel, you can conveniently deliver your luggage or boxes without spending a fortune.
It's hard to decide if the best part of EcoParcel is the price or the convenience! All you need to do is follow these easy steps to get your luggage on the road:
Enter the dimensions and weight of your suitcase
Select your country and the destination
Choose the door-to-door courier option that offers the best price and delivery time
Pay for the delivery through our simple system
Place your suitcase into the cardboard box
Wait for the courier to pick up the luggage
Simple as that! With every order, you are getting a tracking code that allows you to stay updated about your luggage location and €100 insurance — without additional fees.
Stop worrying about the long check-in rows in the airport or finding a car for rent to carry your baggage together. EcoParcel and our trusted partners will take care of all your delivery needs!
Earn exclusive first-time and student discounts, and get your suitcase delivered in just a few business days.