Send Parcel to Rome
Rome, a city full of love and history, is truly a place everyone has to visit at least once in their lifetime. However, if you need to send parcel to Rome, the warm feeling might vanish the second you see the delivery price & estimated date.
Most door-to-door courier companies in Italy do not offer fast & affordable postage to Rome, so we are here to solve all your parcel delivery hassles.
Conveniently browse EcoParcel's platform featuring dozens of local and international courier companies, and choose the courier that gives you the best parcel delivery to Rome option.
How Ecoparcel Works?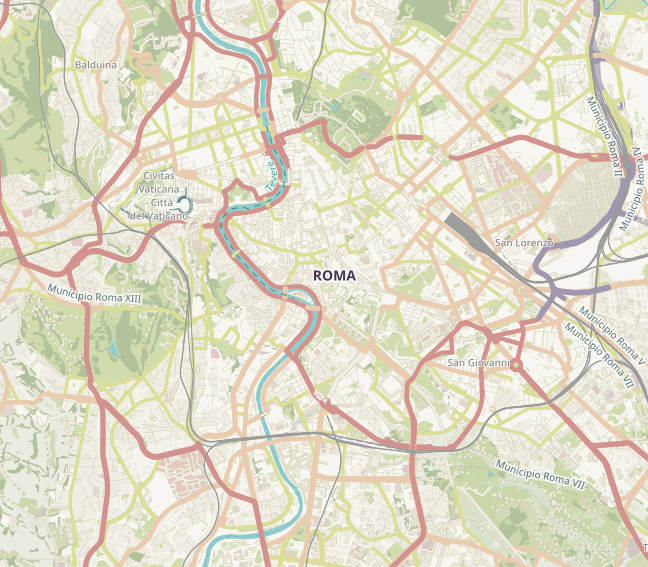 | From | To | Price | Weight | Est. Delivery | Type | Service |
| --- | --- | --- | --- | --- | --- | --- |
| Austria | Italy | 13.50€ | 3kg | 2 - 4 days | Parcel | Collection -> Delivery |
| Belgium | Italy | 16.43€ | 3kg | 2 - 4 days | Parcel | Collection -> Delivery |
| Bulgaria | Italy | 12.68€ | 3kg | 4 - 6 days | Parcel | Collection -> Delivery |
| Croatia | Italy | 7.58€ | 2kg | 2 - 4 days | Parcel | Collection -> Delivery |
| Czech Republic | Italy | 12.86€ | 3kg | 2 - 4 days | Parcel | Collection -> Delivery |
| Denmark | Italy | 14.73€ | 3kg | 2 - 4 days | Parcel | Collection -> Delivery |
| Estonia | Italy | 14.14€ | 3kg | 4 - 6 days | Parcel | Collection -> Delivery |
| Finland | Italy | 17.25€ | 3kg | 4 - 6 days | Parcel | Collection -> Delivery |
| France | Italy | 13.88€ | 3kg | 2 - 4 days | Parcel | Collection -> Delivery |
| Germany | Italy | 12.23€ | 3kg | 1 - 3 days | Parcel | Collection -> Delivery |
| Greece | Italy | 15.00€ | 3kg | 5 - 7 days | Parcel | Collection -> Delivery |
| Hungary | Italy | 12.99€ | 3kg | 3 - 5 days | Parcel | Collection -> Delivery |
| Ireland | Italy | 22.51€ | 3kg | 3 - 5 days | Parcel | Collection -> Delivery |
| Italy | Italy | 10.44€ | 30kg | 1 - 2 days | Parcel | Collection -> Delivery |
| Latvia | Italy | 15.25€ | 3kg | 4 - 6 days | Parcel | Collection -> Delivery |
| Lithuania | Italy | 16.30€ | 3kg | 3 - 5 days | Parcel | Collection -> Delivery |
| Luxembourg | Italy | 15.94€ | 3kg | 2 - 4 days | Parcel | Collection -> Delivery |
| Netherlands | Italy | 12.56€ | 3kg | 2 - 4 days | Parcel | Collection -> Delivery |
| Poland | Italy | 11.84€ | 3kg | 2 - 4 days | Parcel | Collection -> Delivery |
| Portugal | Italy | 6.30€ | 1kg | 3 - 5 days | Parcel | Collection -> Delivery |
| Romania | Italy | 15.08€ | 3kg | 3 - 5 days | Parcel | Collection -> Delivery |
| Slovakia | Italy | 12.75€ | 3kg | 2 - 4 days | Parcel | Collection -> Delivery |
| Slovenia | Italy | 14.53€ | 3kg | 2 - 4 days | Parcel | Collection -> Delivery |
| Spain | Italy | 10.69€ | 1kg | 3 - 5 days | Parcel | Collection -> Delivery |
| Sweden | Italy | 14.64€ | 3kg | 3 - 5 days | Parcel | Collection -> Delivery |
| United Kingdom | Italy | 7.25€ | 1kg | 3 - 5 days | Parcel | Collection -> Delivery |
Show more
Upcoming Public Holidays
Italy
St. Stephen's Day
(Santo Stefano)
New Year's Day
(Capodanno)
Packing Guides For Your Items