Send Parcel to Budapest
Hungary post office contributes to over 70% of parcel delivery to and from Budapest. And with the growing residents count every year, more parcels are being sent and delivered, prolonging delivery times by a few days!
If senders are looking for a fast delivery, Magyar Posta might not be the best postage to Budapest offer. EcoParcel allows senders to choose from a vast list of courier companies trusted by millions of clients around the globe.
Save money when you send parcel to Budapest and get package insurance of up to €100 for free, plus a real-time tracking code to stay updated with the current parcel's location!
How Ecoparcel Works?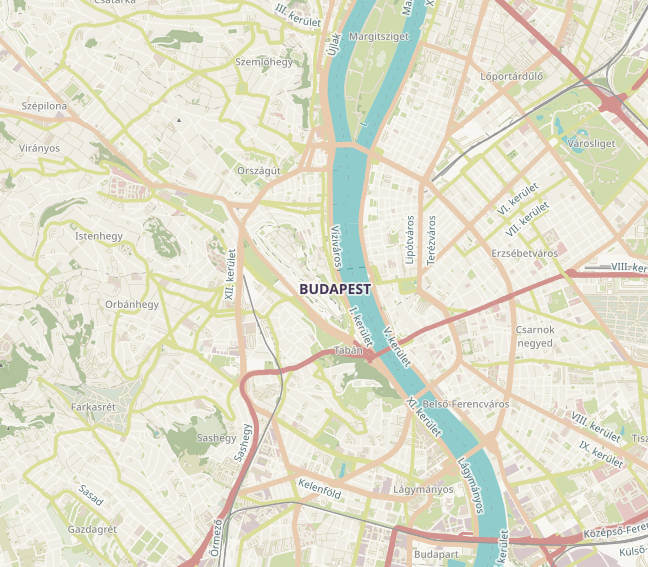 | From | To | Price | Weight | Est. Delivery | Type | Service |
| --- | --- | --- | --- | --- | --- | --- |
| Austria | Hungary | 10.11€ | 3kg | 1 - 3 days | Parcel | Collection -> Delivery |
| Belgium | Hungary | 11.60€ | 3kg | 3 - 5 days | Parcel | Collection -> Delivery |
| Bulgaria | Hungary | 10.14€ | 3kg | 3 - 5 days | Parcel | Collection -> Delivery |
| Croatia | Hungary | 4.24€ | 2kg | 1 - 3 days | Parcel | Collection -> Delivery |
| Czech Republic | Hungary | 10.15€ | 3kg | 1 - 3 days | Parcel | Collection -> Delivery |
| Denmark | Hungary | 10.70€ | 3kg | 3 - 5 days | Parcel | Collection -> Delivery |
| Estonia | Hungary | 12.30€ | 3kg | 4 - 6 days | Parcel | Collection -> Delivery |
| Finland | Hungary | 13.86€ | 3kg | 4 - 6 days | Parcel | Collection -> Delivery |
| France | Hungary | 11.25€ | 3kg | 3 - 5 days | Parcel | Collection -> Delivery |
| Germany | Hungary | 9.44€ | 3kg | 2 - 4 days | Parcel | Collection -> Delivery |
| Greece | Hungary | 13.30€ | 3kg | 4 - 6 days | Parcel | Collection -> Delivery |
| Hungary | Hungary | 67.00€ | 1000kg | 1 - 3 days | Pallet | Collection -> Delivery |
| Ireland | Hungary | 18.41€ | 3kg | 4 - 6 days | Parcel | Collection -> Delivery |
| Italy | Hungary | 12.43€ | 3kg | 2 - 4 days | Parcel | Collection -> Delivery |
| Latvia | Hungary | 11.86€ | 3kg | 4 - 6 days | Parcel | Collection -> Delivery |
| Lithuania | Hungary | 9.84€ | 3kg | 4 - 6 days | Parcel | Collection -> Delivery |
| Luxembourg | Hungary | 10.53€ | 3kg | 3 - 5 days | Parcel | Collection -> Delivery |
| Netherlands | Hungary | 10.08€ | 3kg | 3 - 5 days | Parcel | Collection -> Delivery |
| Poland | Hungary | 7.98€ | 3kg | 1 - 3 days | Parcel | Collection -> Delivery |
| Portugal | Hungary | 7.66€ | 1kg | 3 - 5 days | Parcel | Collection -> Delivery |
| Romania | Hungary | 10.51€ | 3kg | 1 - 2 days | Parcel | Collection -> Delivery |
| Slovakia | Hungary | 9.90€ | 3kg | 1 - 2 days | Parcel | Collection -> Delivery |
| Slovenia | Hungary | 11.14€ | 3kg | 1 - 2 days | Parcel | Collection -> Delivery |
| Spain | Hungary | 10.04€ | 1kg | 3 - 5 days | Parcel | Collection -> Delivery |
| Sweden | Hungary | 12.40€ | 3kg | 4 - 6 days | Parcel | Collection -> Delivery |
| United Kingdom | Hungary | 7.78€ | 1kg | 4 - 6 days | Parcel | Collection -> Delivery |
Show more
Upcoming Public Holidays
Hungary
Christmas Day
(Karácsony)
St. Stephen's Day
(Karácsony másnapja)
1848 Revolution Memorial Day
(Nemzeti ünnep)
Packing Guides For Your Items