Send Parcel to Amsterdam
A city full of freedom and culture, gathering millions of tourists every year to see its most popular attractions — Van Gogh museum, Anne Frank house, and Heineken storehouse, it's full of activities!
But when you need to send parcel, local courier companies can become quite expensive. However, EcoParcel's platform helps you to save money & time when ordering shipping.
We offer exclusive free-of-charge extras like parcel insurance plus a first-time order discount to help you save even more! Discover a smarter way to send parcel to Amsterdam with EcoParcel!
How Ecoparcel Works?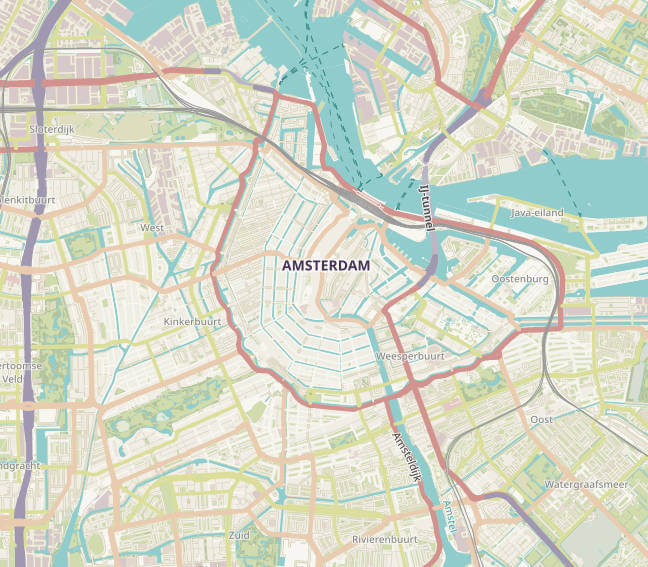 | From | To | Price | Weight | Est. Delivery | Type | Service |
| --- | --- | --- | --- | --- | --- | --- |
| Austria | Netherlands | 9.98€ | 3kg | 2 - 4 days | Parcel | Collection -> Delivery |
| Belgium | Netherlands | 10.25€ | 3kg | 1 - 3 days | Parcel | Collection -> Delivery |
| Bulgaria | Netherlands | 10.00€ | 3kg | 5 - 7 days | Parcel | Collection -> Delivery |
| Croatia | Netherlands | 3.78€ | 2kg | 3 - 5 days | Parcel | Collection -> Delivery |
| Czech Republic | Netherlands | 10.01€ | 3kg | 2 - 4 days | Parcel | Collection -> Delivery |
| Denmark | Netherlands | 9.14€ | 3kg | 2 - 4 days | Parcel | Collection -> Delivery |
| Estonia | Netherlands | 12.16€ | 3kg | 4 - 6 days | Parcel | Collection -> Delivery |
| Finland | Netherlands | 13.73€ | 3kg | 3 - 5 days | Parcel | Collection -> Delivery |
| France | Netherlands | 9.81€ | 3kg | 2 - 4 days | Parcel | Collection -> Delivery |
| Germany | Netherlands | 10.05€ | 3kg | 1 - 3 days | Parcel | Collection -> Delivery |
| Greece | Netherlands | 11.95€ | 3kg | 6 - 8 days | Parcel | Collection -> Delivery |
| Hungary | Netherlands | 9.46€ | 3kg | 3 - 5 days | Parcel | Collection -> Delivery |
| Ireland | Netherlands | 18.36€ | 3kg | 3 - 5 days | Parcel | Collection -> Delivery |
| Italy | Netherlands | 12.08€ | 3kg | 2 - 4 days | Parcel | Collection -> Delivery |
| Latvia | Netherlands | 11.73€ | 3kg | 3 - 5 days | Parcel | Collection -> Delivery |
| Lithuania | Netherlands | 8.95€ | 3kg | 3 - 5 days | Parcel | Collection -> Delivery |
| Luxembourg | Netherlands | 10.39€ | 3kg | 1 - 3 days | Parcel | Collection -> Delivery |
| Netherlands | Netherlands | 67.00€ | 1000kg | 1 - 3 days | Pallet | Collection -> Delivery |
| Poland | Netherlands | 7.61€ | 3kg | 1 - 3 days | Parcel | Collection -> Delivery |
| Portugal | Netherlands | 3.20€ | 1kg | 3 - 5 days | Parcel | Collection -> Delivery |
| Romania | Netherlands | 11.76€ | 3kg | 3 - 5 days | Parcel | Collection -> Delivery |
| Slovakia | Netherlands | 9.76€ | 3kg | 2 - 4 days | Parcel | Collection -> Delivery |
| Slovenia | Netherlands | 11.00€ | 3kg | 2 - 4 days | Parcel | Collection -> Delivery |
| Spain | Netherlands | 9.98€ | 1kg | 3 - 5 days | Parcel | Collection -> Delivery |
| Sweden | Netherlands | 11.16€ | 3kg | 2 - 4 days | Parcel | Collection -> Delivery |
| United Kingdom | Netherlands | 7.73€ | 1kg | 3 - 5 days | Parcel | Collection -> Delivery |
Show more
Upcoming Public Holidays
Netherlands
Christmas Day
(Eerste Kerstdag)
St. Stephen's Day
(Tweede Kerstdag)
New Year's Day
(Nieuwjaarsdag)
Good Friday
(Goede Vrijdag)
Packing Guides For Your Items