Send Parcel to Zagreb
Nikola Tesla's hometown, Zagreb, is a city that attracts tourists with dozens of sightseeing objects. However, if you need to send parcel to Zagreb from another Europe country, some courier companies might be rather expensive!
EcoParcel's platform allows senders to save money and get their parcels on the road with the best-rated couriers available. Forget worrying about dropping your parcel at the post office or PUDO points — our courier partners will take it from door to door.
Enjoy free-of-charge parcel insurance for up to €100 and get a tracking code when you send parcel to Zagreb! Choose a smart way to send & receive packages with EcoParcel!
How Ecoparcel Works?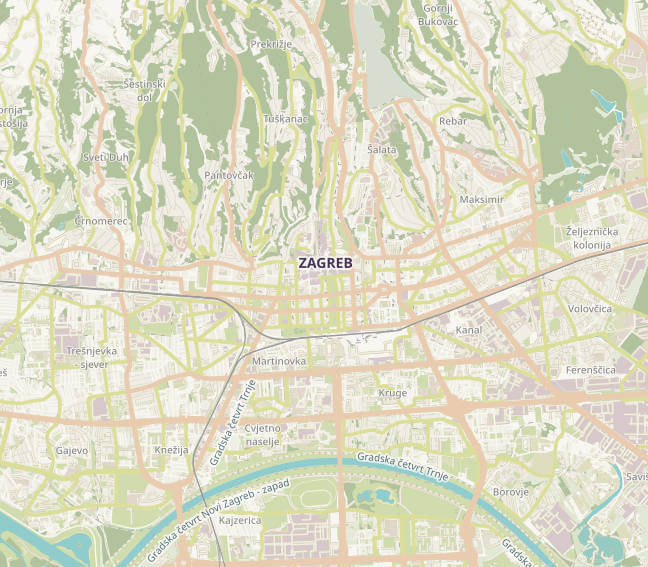 | From | To | Price | Weight | Est. Delivery | Type | Service |
| --- | --- | --- | --- | --- | --- | --- |
| Austria | Croatia | 10.08€ | 3kg | 3 - 5 days | Parcel | Collection -> Delivery |
| Belgium | Croatia | 10.35€ | 3kg | 4 - 6 days | Parcel | Collection -> Delivery |
| Bulgaria | Croatia | 8.30€ | 3kg | 3 - 5 days | Parcel | Collection -> Delivery |
| Croatia | Croatia | -0.27€ | 3kg | 1 - 2 days | Parcel | Collection -> Delivery |
| Czech Republic | Croatia | 10.11€ | 3kg | 3 - 5 days | Parcel | Collection -> Delivery |
| Denmark | Croatia | 10.19€ | 2kg | 4 - 6 days | Parcel | Collection -> Delivery |
| Estonia | Croatia | 12.26€ | 3kg | 4 - 6 days | Parcel | Collection -> Delivery |
| Finland | Croatia | 13.83€ | 3kg | 6 - 8 days | Parcel | Collection -> Delivery |
| France | Croatia | 11.93€ | 3kg | 3 - 5 days | Parcel | Collection -> Delivery |
| Germany | Croatia | 9.38€ | 2kg | 2 - 4 days | Parcel | Collection -> Delivery |
| Greece | Croatia | 13.26€ | 3kg | 5 - 7 days | Parcel | Collection -> Delivery |
| Hungary | Croatia | 9.04€ | 3kg | 3 - 5 days | Parcel | Collection -> Delivery |
| Ireland | Croatia | 19.79€ | 3kg | 4 - 6 days | Parcel | Collection -> Delivery |
| Italy | Croatia | 12.84€ | 3kg | 2 - 4 days | Parcel | Collection -> Delivery |
| Latvia | Croatia | 11.83€ | 3kg | 4 - 6 days | Parcel | Collection -> Delivery |
| Lithuania | Croatia | 10.66€ | 3kg | 4 - 6 days | Parcel | Collection -> Delivery |
| Luxembourg | Croatia | 10.49€ | 3kg | 3 - 5 days | Parcel | Collection -> Delivery |
| Netherlands | Croatia | 10.04€ | 3kg | 4 - 6 days | Parcel | Collection -> Delivery |
| Poland | Croatia | 8.75€ | 2kg | 2 - 4 days | Parcel | Collection -> Delivery |
| Portugal | Croatia | 10.99€ | 3kg | 4 - 6 days | Parcel | Collection -> Delivery |
| Romania | Croatia | 12.54€ | 3kg | 1 - 3 days | Parcel | Collection -> Delivery |
| Slovakia | Croatia | 9.86€ | 3kg | 2 - 4 days | Parcel | Collection -> Delivery |
| Slovenia | Croatia | 9.71€ | 2kg | 1 - 3 days | Parcel | Collection -> Delivery |
| Spain | Croatia | 14.75€ | 3kg | 3 - 5 days | Parcel | Collection -> Delivery |
| Sweden | Croatia | 12.36€ | 3kg | 4 - 6 days | Parcel | Collection -> Delivery |
| United Kingdom | Croatia | 11.91€ | 1kg | 5 - 7 days | Parcel | Collection -> Delivery |
Show more
Upcoming Public Holidays
Croatia
St.Stephen's Day
(Prvi dan po Božiću, Sveti Stjepan, Štefanje, Stipanje)
New Year's Day
(Nova Godina)
Epiphany
(Bogojavljenje, Sveta tri kralja)
Packing Guides For Your Items