Send Parcel to Warsaw
A true metropolis of Poland stands on the Vistula river, and it is one of the most interesting cities with diverse cultures in its streets. Still, when you need to send parcel to Warsaw, you might be overwhelmed with the available shipping options.
Senders from around Europe can enjoy hassle-free package delivery with EcoParcel. Choose from top-rated courier companies, and we will do the rest. From collecting the parcel to delivering it to the recipient in Warsaw, we got that covered!
Our door-to-door courier partners will take great care of every parcel, and you won't need to worry about a thing!
How Ecoparcel Works?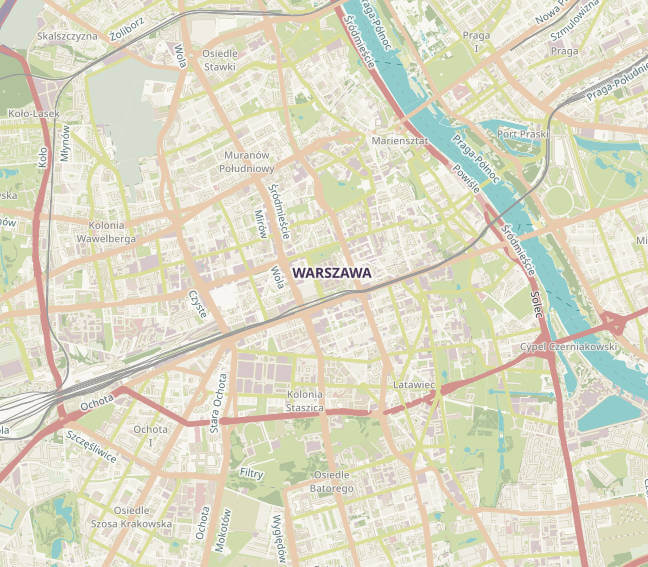 | From | To | Price | Weight | Est. Delivery | Type | Service |
| --- | --- | --- | --- | --- | --- | --- |
| Austria | Poland | 9.90€ | 3kg | 2 - 4 days | Parcel | Collection -> Delivery |
| Belgium | Poland | 9.23€ | 3kg | 2 - 4 days | Parcel | Collection -> Delivery |
| Bulgaria | Poland | 9.93€ | 3kg | 4 - 6 days | Parcel | Collection -> Delivery |
| Croatia | Poland | 2.38€ | 2kg | 2 - 4 days | Parcel | Collection -> Delivery |
| Czech Republic | Poland | 9.94€ | 3kg | 1 - 3 days | Parcel | Collection -> Delivery |
| Denmark | Poland | 9.09€ | 3kg | 2 - 4 days | Parcel | Collection -> Delivery |
| Estonia | Poland | 12.09€ | 3kg | 3 - 5 days | Parcel | Collection -> Delivery |
| Finland | Poland | 13.65€ | 3kg | 4 - 6 days | Parcel | Collection -> Delivery |
| France | Poland | 10.10€ | 3kg | 2 - 4 days | Parcel | Collection -> Delivery |
| Germany | Poland | 7.94€ | 3kg | 1 - 2 days | Parcel | Collection -> Delivery |
| Greece | Poland | 13.09€ | 3kg | 5 - 7 days | Parcel | Collection -> Delivery |
| Hungary | Poland | 8.21€ | 3kg | 3 - 5 days | Parcel | Collection -> Delivery |
| Ireland | Poland | 16.64€ | 3kg | 3 - 5 days | Parcel | Collection -> Delivery |
| Italy | Poland | 11.36€ | 3kg | 2 - 4 days | Parcel | Collection -> Delivery |
| Latvia | Poland | 11.65€ | 3kg | 1 - 3 days | Parcel | Collection -> Delivery |
| Lithuania | Poland | 7.46€ | 3kg | 1 - 3 days | Parcel | Collection -> Delivery |
| Luxembourg | Poland | 10.31€ | 3kg | 2 - 4 days | Parcel | Collection -> Delivery |
| Netherlands | Poland | 8.70€ | 3kg | 1 - 3 days | Parcel | Collection -> Delivery |
| Poland | Poland | 6.35€ | 3kg | 1 - 2 days | Parcel | Collection -> Delivery |
| Portugal | Poland | 8.49€ | 1kg | 3 - 5 days | Parcel | Collection -> Delivery |
| Romania | Poland | 10.36€ | 3kg | 2 - 4 days | Parcel | Collection -> Delivery |
| Slovakia | Poland | 9.18€ | 5kg | 1 - 2 days | Parcel | Collection -> Delivery |
| Slovenia | Poland | 10.93€ | 3kg | 1 - 2 days | Parcel | Collection -> Delivery |
| Spain | Poland | 10.83€ | 1kg | 3 - 5 days | Parcel | Collection -> Delivery |
| Sweden | Poland | 10.79€ | 3kg | 2 - 4 days | Parcel | Collection -> Delivery |
| United Kingdom | Poland | 6.45€ | 1kg | 3 - 5 days | Parcel | Collection -> Delivery |
Show more
Upcoming Public Holidays
Poland
Christmas Day
(Boże Narodzenie)
St. Stephen's Day
(Drugi Dzień Bożego Narodzenia)
New Year's Day
(Nowy Rok)
Epiphany
(Święto Trzech Króli)
Packing Guides For Your Items