Send Parcel to Tallinn
Tallinn is a colorful city packed with lots of culture. Still, if you need to send parcel to the capital of Estonia, some courier companies might offer you rather expensive and slow delivery options.
You can save money by ordering postage to Tallinn through EcoParcel's platform. View the best shipping options in one page, order door-to-door delivery & get an exclusive first-time discount for a limited time!
Our courier partners keep their highest delivery standards and offer safe, timely & affordable shipping. Send parcel to Estonia or other Baltic states with trusted courier delivery companies.
How Ecoparcel Works?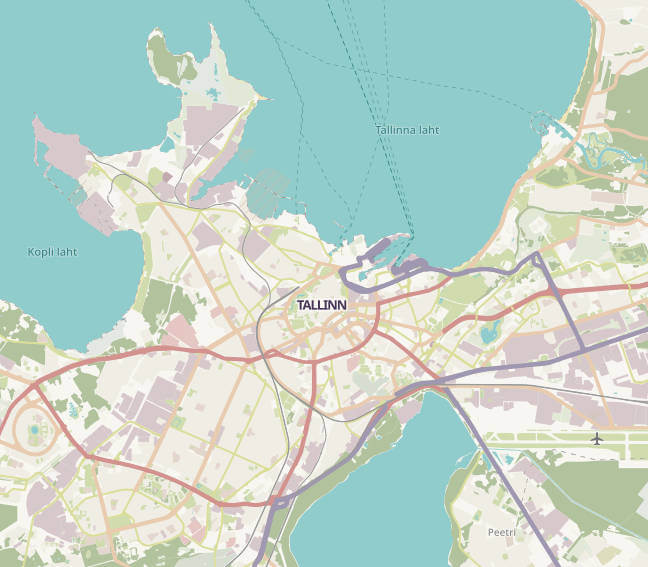 | From | To | Price | Weight | Est. Delivery | Type | Service |
| --- | --- | --- | --- | --- | --- | --- |
| Austria | Estonia | 12.20€ | 3kg | 3 - 5 days | Parcel | Collection -> Delivery |
| Belgium | Estonia | 11.26€ | 3kg | 4 - 6 days | Parcel | Collection -> Delivery |
| Bulgaria | Estonia | 12.23€ | 3kg | 5 - 7 days | Parcel | Collection -> Delivery |
| Croatia | Estonia | 6.54€ | 2kg | 3 - 5 days | Parcel | Collection -> Delivery |
| Czech Republic | Estonia | 12.24€ | 3kg | 4 - 6 days | Parcel | Collection -> Delivery |
| Denmark | Estonia | 12.79€ | 3kg | 4 - 6 days | Parcel | Collection -> Delivery |
| Estonia | Estonia | 67.00€ | 1000kg | 1 - 3 days | Pallet | Collection -> Delivery |
| Finland | Estonia | 15.95€ | 3kg | 3 - 5 days | Parcel | Collection -> Delivery |
| France | Estonia | 14.05€ | 3kg | 3 - 5 days | Parcel | Collection -> Delivery |
| Germany | Estonia | 12.28€ | 3kg | 3 - 5 days | Parcel | Collection -> Delivery |
| Greece | Estonia | 15.39€ | 3kg | 6 - 8 days | Parcel | Collection -> Delivery |
| Hungary | Estonia | 12.30€ | 3kg | 4 - 6 days | Parcel | Collection -> Delivery |
| Ireland | Estonia | 19.08€ | 3kg | 5 - 7 days | Parcel | Collection -> Delivery |
| Italy | Estonia | 15.69€ | 3kg | 4 - 6 days | Parcel | Collection -> Delivery |
| Latvia | Estonia | 13.95€ | 3kg | 1 - 2 days | Parcel | Collection -> Delivery |
| Lithuania | Estonia | 3.85€ | 2kg | 1 - 2 days | Parcel | Collection -> Delivery |
| Luxembourg | Estonia | 12.61€ | 3kg | 4 - 6 days | Parcel | Collection -> Delivery |
| Netherlands | Estonia | 12.16€ | 3kg | 4 - 6 days | Parcel | Collection -> Delivery |
| Poland | Estonia | 10.54€ | 3kg | 2 - 4 days | Parcel | Collection -> Delivery |
| Portugal | Estonia | 8.49€ | 1kg | 3 - 5 days | Parcel | Collection -> Delivery |
| Romania | Estonia | 14.66€ | 3kg | 5 - 7 days | Parcel | Collection -> Delivery |
| Slovakia | Estonia | 11.99€ | 3kg | 3 - 5 days | Parcel | Collection -> Delivery |
| Slovenia | Estonia | 13.23€ | 3kg | 3 - 5 days | Parcel | Collection -> Delivery |
| Spain | Estonia | 17.83€ | 3kg | 5 - 7 days | Parcel | Collection -> Delivery |
| Sweden | Estonia | 14.34€ | 3kg | 4 - 6 days | Parcel | Collection -> Delivery |
Show more
Upcoming Public Holidays
Estonia
Christmas Eve
(jõululaupäev)
Christmas Day
(esimene jõulupüha)
St. Stephen's Day
(teine jõulupüha)
New Year's Day
(uusaasta)
Packing Guides For Your Items