Send Parcel to Stockholm
Stockholm is a city built on 14 islands and carries one of the cleanest cities in Europe award. More tourists are coming to visit this modern city, but it might be quite expensive when you have postage to Stockholm needs.
Discover a simple and affordable platform for all your postage to Stockholm needs with EcoParcel! Enter your package dimensions, sender, and receiver address. In a moment, you will see all the door-to-door courier delivery options available, sorted by rating, estimated delivery time, and price.
Stop worrying when you send parcel to Stockholm — we offer package insurance for up to €100, fast-responsive Customer Support, and a real-time tracking code, completely free!
How Ecoparcel Works?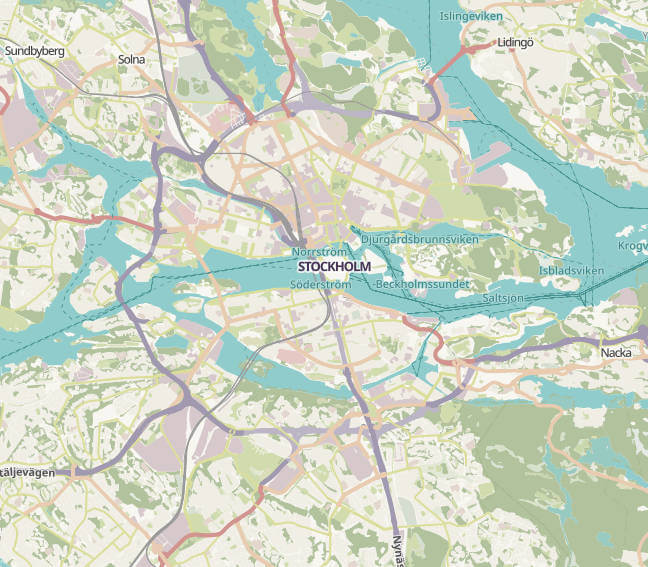 | From | To | Price | Weight | Est. Delivery | Type | Service |
| --- | --- | --- | --- | --- | --- | --- |
| Austria | Sweden | 15.43€ | 3kg | 4 - 6 days | Parcel | Collection -> Delivery |
| Belgium | Sweden | 15.70€ | 3kg | 4 - 6 days | Parcel | Collection -> Delivery |
| Bulgaria | Sweden | 14.30€ | 3kg | 5 - 7 days | Parcel | Collection -> Delivery |
| Croatia | Sweden | 8.63€ | 2kg | 3 - 5 days | Parcel | Collection -> Delivery |
| Czech Republic | Sweden | 15.46€ | 3kg | 4 - 6 days | Parcel | Collection -> Delivery |
| Denmark | Sweden | 14.68€ | 3kg | 2 - 4 days | Parcel | Collection -> Delivery |
| Estonia | Sweden | 17.61€ | 3kg | 3 - 5 days | Parcel | Collection -> Delivery |
| Finland | Sweden | 19.18€ | 3kg | 2 - 4 days | Parcel | Collection -> Delivery |
| France | Sweden | 17.30€ | 3kg | 4 - 6 days | Parcel | Collection -> Delivery |
| Germany | Sweden | 15.50€ | 3kg | 2 - 4 days | Parcel | Collection -> Delivery |
| Greece | Sweden | 18.61€ | 3kg | 6 - 8 days | Parcel | Collection -> Delivery |
| Hungary | Sweden | 13.89€ | 3kg | 4 - 6 days | Parcel | Collection -> Delivery |
| Ireland | Sweden | 23.73€ | 3kg | 4 - 6 days | Parcel | Collection -> Delivery |
| Italy | Sweden | 18.19€ | 3kg | 3 - 5 days | Parcel | Collection -> Delivery |
| Latvia | Sweden | 17.18€ | 3kg | 3 - 5 days | Parcel | Collection -> Delivery |
| Lithuania | Sweden | 16.61€ | 3kg | 4 - 6 days | Parcel | Collection -> Delivery |
| Luxembourg | Sweden | 15.84€ | 3kg | 4 - 6 days | Parcel | Collection -> Delivery |
| Netherlands | Sweden | 15.39€ | 3kg | 3 - 5 days | Parcel | Collection -> Delivery |
| Poland | Sweden | 15.31€ | 3kg | 2 - 4 days | Parcel | Collection -> Delivery |
| Portugal | Sweden | 8.49€ | 1kg | 3 - 5 days | Parcel | Collection -> Delivery |
| Romania | Sweden | 16.50€ | 3kg | 4 - 6 days | Parcel | Collection -> Delivery |
| Slovakia | Sweden | 14.44€ | 3kg | 3 - 5 days | Parcel | Collection -> Delivery |
| Slovenia | Sweden | 16.45€ | 3kg | 3 - 5 days | Parcel | Collection -> Delivery |
| Spain | Sweden | 19.10€ | 3kg | 4 - 6 days | Parcel | Collection -> Delivery |
| Sweden | Sweden | 175.00€ | 1000kg | 1 - 3 days | Pallet | Collection -> Delivery |
| United Kingdom | Sweden | 11.82€ | 1kg | 3 - 5 days | Parcel | Collection -> Delivery |
Show more
Upcoming Public Holidays
Sweden
St. Stephen's Day
(Annandag jul)
New Year's Eve
(Nyårsafton)
Packing Guides For Your Items