Send Parcel to Riga
Whether moving to Latvia or having frequent postage to Riga needs, you should always double-check for the best door-to-door courier delivery offers available to avoid overpaying.
EcoParcel offers you an easy way to get the best shipping options in just a few clicks — enter your parcel's information, sender & receiver's address. The platform will present you with all the available courier companies, so all you have to do is choose the one that suits your needs the best!
Visit Riga in the summertime to enjoy its lively parks and local art museums, and entrust all your postage to Riga needs to us!
How Ecoparcel Works?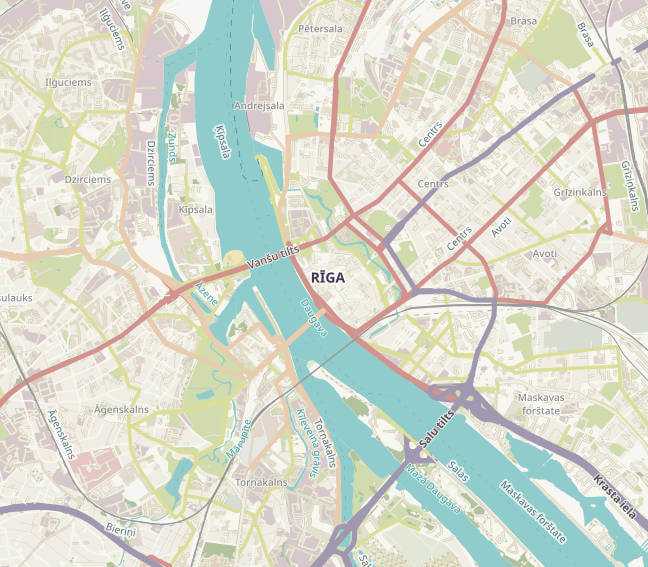 | From | To | Price | Weight | Est. Delivery | Type | Service |
| --- | --- | --- | --- | --- | --- | --- |
| Austria | Latvia | 11.76€ | 3kg | 4 - 6 days | Parcel | Collection -> Delivery |
| Belgium | Latvia | 12.04€ | 3kg | 4 - 6 days | Parcel | Collection -> Delivery |
| Bulgaria | Latvia | 11.79€ | 3kg | 5 - 7 days | Parcel | Collection -> Delivery |
| Croatia | Latvia | 5.75€ | 2kg | 3 - 5 days | Parcel | Collection -> Delivery |
| Czech Republic | Latvia | 11.80€ | 3kg | 3 - 5 days | Parcel | Collection -> Delivery |
| Denmark | Latvia | 12.35€ | 3kg | 4 - 6 days | Parcel | Collection -> Delivery |
| Estonia | Latvia | 13.95€ | 3kg | 1 - 3 days | Parcel | Collection -> Delivery |
| Finland | Latvia | 15.51€ | 3kg | 3 - 5 days | Parcel | Collection -> Delivery |
| France | Latvia | 13.61€ | 3kg | 3 - 5 days | Parcel | Collection -> Delivery |
| Germany | Latvia | 11.84€ | 3kg | 3 - 5 days | Parcel | Collection -> Delivery |
| Greece | Latvia | 14.95€ | 3kg | 6 - 8 days | Parcel | Collection -> Delivery |
| Hungary | Latvia | 11.86€ | 3kg | 4 - 6 days | Parcel | Collection -> Delivery |
| Ireland | Latvia | 18.64€ | 3kg | 5 - 7 days | Parcel | Collection -> Delivery |
| Italy | Latvia | 15.25€ | 3kg | 4 - 6 days | Parcel | Collection -> Delivery |
| Latvia | Latvia | 67.00€ | 1000kg | 1 - 3 days | Pallet | Collection -> Delivery |
| Lithuania | Latvia | 1.90€ | 2kg | 1 - 2 days | Parcel | Collection -> Delivery |
| Luxembourg | Latvia | 12.18€ | 3kg | 4 - 6 days | Parcel | Collection -> Delivery |
| Netherlands | Latvia | 11.73€ | 3kg | 4 - 6 days | Parcel | Collection -> Delivery |
| Poland | Latvia | 9.85€ | 3kg | 1 - 3 days | Parcel | Collection -> Delivery |
| Portugal | Latvia | 8.49€ | 1kg | 3 - 5 days | Parcel | Collection -> Delivery |
| Romania | Latvia | 14.23€ | 3kg | 3 - 5 days | Parcel | Collection -> Delivery |
| Slovakia | Latvia | 11.55€ | 3kg | 2 - 4 days | Parcel | Collection -> Delivery |
| Slovenia | Latvia | 12.79€ | 3kg | 2 - 4 days | Parcel | Collection -> Delivery |
| Spain | Latvia | 17.21€ | 3kg | 4 - 6 days | Parcel | Collection -> Delivery |
| Sweden | Latvia | 13.90€ | 3kg | 3 - 5 days | Parcel | Collection -> Delivery |
Show more
Upcoming Public Holidays
Latvia
Christmas Eve
(Ziemassvētku vakars)
Christmas Day
(Ziemassvētki)
St. Stephen's Day
(Otrie Ziemassvētki)
New Year's Eve
(Vecgada vakars)
Packing Guides For Your Items