Send Parcel to Prague
Prague is a fascinating city with majestic architecture that takes your breath away. But when you need to send parcel to Prague, it might be a little pricey.
Luckily, there is a smart way to save money and send packages with trusted delivery companies. Meet EcoParcel, your best friend for all your postage to Prague needs.
With a few clicks, get a list of all available courier companies that deliver to the Czech Republic, conveniently sorted by rating, price & estimated delivery date.
Get much more than just a safe parcel delivery — every package is insured for up to €100, and you can track the parcel's journey using the tracking feature.
How Ecoparcel Works?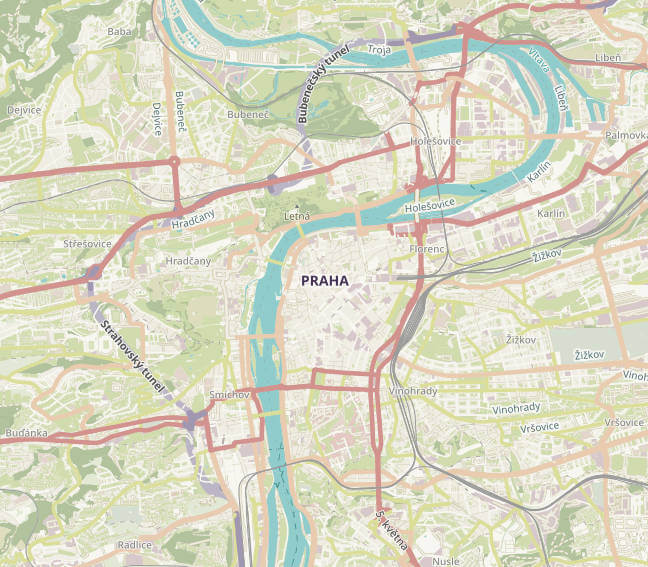 | From | To | Price | Weight | Est. Delivery | Type | Service |
| --- | --- | --- | --- | --- | --- | --- |
| Austria | Czech Republic | 10.05€ | 3kg | 1 - 3 days | Parcel | Collection -> Delivery |
| Belgium | Czech Republic | 8.78€ | 3kg | 2 - 4 days | Parcel | Collection -> Delivery |
| Bulgaria | Czech Republic | 10.08€ | 3kg | 3 - 5 days | Parcel | Collection -> Delivery |
| Croatia | Czech Republic | 3.60€ | 2kg | 2 - 4 days | Parcel | Collection -> Delivery |
| Czech Republic | Czech Republic | 67.00€ | 1000kg | 1 - 3 days | Pallet | Collection -> Delivery |
| Denmark | Czech Republic | 10.21€ | 3kg | 3 - 5 days | Parcel | Collection -> Delivery |
| Estonia | Czech Republic | 12.24€ | 3kg | 3 - 5 days | Parcel | Collection -> Delivery |
| Finland | Czech Republic | 13.80€ | 3kg | 4 - 6 days | Parcel | Collection -> Delivery |
| France | Czech Republic | 10.58€ | 3kg | 2 - 4 days | Parcel | Collection -> Delivery |
| Germany | Czech Republic | 7.51€ | 3kg | 1 - 3 days | Parcel | Collection -> Delivery |
| Greece | Czech Republic | 13.24€ | 3kg | 4 - 6 days | Parcel | Collection -> Delivery |
| Hungary | Czech Republic | 8.65€ | 3kg | 1 - 3 days | Parcel | Collection -> Delivery |
| Ireland | Czech Republic | 17.50€ | 3kg | 3 - 5 days | Parcel | Collection -> Delivery |
| Italy | Czech Republic | 12.28€ | 3kg | 2 - 4 days | Parcel | Collection -> Delivery |
| Latvia | Czech Republic | 11.80€ | 3kg | 3 - 5 days | Parcel | Collection -> Delivery |
| Lithuania | Czech Republic | 9.84€ | 3kg | 3 - 5 days | Parcel | Collection -> Delivery |
| Luxembourg | Czech Republic | 10.46€ | 3kg | 3 - 5 days | Parcel | Collection -> Delivery |
| Netherlands | Czech Republic | 7.85€ | 3kg | 2 - 4 days | Parcel | Collection -> Delivery |
| Poland | Czech Republic | 7.39€ | 3kg | 1 - 3 days | Parcel | Collection -> Delivery |
| Portugal | Czech Republic | 7.66€ | 1kg | 3 - 5 days | Parcel | Collection -> Delivery |
| Romania | Czech Republic | 10.45€ | 3kg | 1 - 3 days | Parcel | Collection -> Delivery |
| Slovakia | Czech Republic | 8.49€ | 3kg | 1 - 2 days | Parcel | Collection -> Delivery |
| Slovenia | Czech Republic | 11.08€ | 3kg | 1 - 2 days | Parcel | Collection -> Delivery |
| Spain | Czech Republic | 12.99€ | 3kg | 4 - 6 days | Parcel | Collection -> Delivery |
| Sweden | Czech Republic | 11.56€ | 3kg | 3 - 5 days | Parcel | Collection -> Delivery |
| United Kingdom | Czech Republic | 5.88€ | 1kg | 4 - 6 days | Parcel | Collection -> Delivery |
Show more
Upcoming Public Holidays
Czech Republic
Christmas Eve
(Štědrý den)
Christmas Day
(1. svátek vánoční)
St. Stephen's Day
(2. svátek vánoční)
New Year's Day
(Den obnovy samostatného českého státu; Nový rok)
Packing Guides For Your Items