Send Parcel to Paris
From little cafés in Montmartre to the Eiffel tower, France's capital never fails to surprise and mesmerize. However, when you need to send parcel to Paris, it might not give you that same fuzzy feeling as visiting it. Most of the local door-to-door couriers are unreasonably expensive.
Meet EcoParcel, an easy-to-use platform that gathers all of the best courier companies and offers tons of additional benefits, free of charge.
So when you have postage to Paris needs, just enter your and recipient's address, and parcel dimensions. Choose the delivery option that suits your needs, and your parcel will be on the road within a few hours!
How Ecoparcel Works?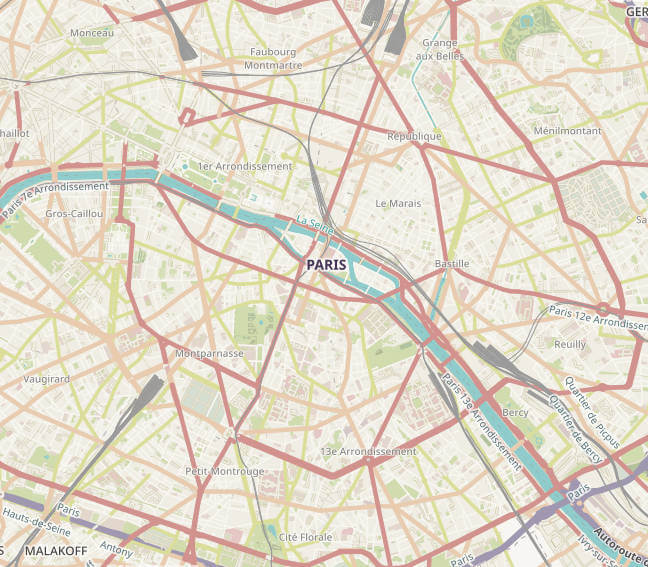 | From | To | Price | Weight | Est. Delivery | Type | Service |
| --- | --- | --- | --- | --- | --- | --- |
| Austria | France | 11.86€ | 3kg | 4 - 6 days | Parcel | Collection -> Delivery |
| Belgium | France | 12.14€ | 3kg | 2 - 4 days | Parcel | Collection -> Delivery |
| Bulgaria | France | 10.58€ | 3kg | 6 - 8 days | Parcel | Collection -> Delivery |
| Croatia | France | 7.74€ | 2kg | 4 - 6 days | Parcel | Collection -> Delivery |
| Czech Republic | France | 11.90€ | 3kg | 3 - 5 days | Parcel | Collection -> Delivery |
| Denmark | France | 11.01€ | 3kg | 3 - 5 days | Parcel | Collection -> Delivery |
| Estonia | France | 12.08€ | 3kg | 5 - 7 days | Parcel | Collection -> Delivery |
| Finland | France | 15.61€ | 3kg | 4 - 6 days | Parcel | Collection -> Delivery |
| France | France | 160.60€ | 1000kg | 1 - 3 days | Pallet | Collection -> Delivery |
| Germany | France | 11.94€ | 3kg | 2 - 4 days | Parcel | Collection -> Delivery |
| Greece | France | 15.05€ | 3kg | 5 - 7 days | Parcel | Collection -> Delivery |
| Hungary | France | 11.35€ | 3kg | 4 - 6 days | Parcel | Collection -> Delivery |
| Ireland | France | 20.00€ | 3kg | 2 - 4 days | Parcel | Collection -> Delivery |
| Italy | France | 13.46€ | 3kg | 1 - 3 days | Parcel | Collection -> Delivery |
| Latvia | France | 13.61€ | 3kg | 4 - 6 days | Parcel | Collection -> Delivery |
| Lithuania | France | 10.46€ | 3kg | 3 - 5 days | Parcel | Collection -> Delivery |
| Luxembourg | France | 12.28€ | 3kg | 1 - 3 days | Parcel | Collection -> Delivery |
| Netherlands | France | 10.34€ | 3kg | 1 - 3 days | Parcel | Collection -> Delivery |
| Poland | France | 9.51€ | 3kg | 2 - 4 days | Parcel | Collection -> Delivery |
| Portugal | France | 3.20€ | 1kg | 2 - 4 days | Parcel | Collection -> Delivery |
| Romania | France | 13.74€ | 3kg | 4 - 6 days | Parcel | Collection -> Delivery |
| Slovakia | France | 11.65€ | 3kg | 2 - 4 days | Parcel | Collection -> Delivery |
| Slovenia | France | 12.89€ | 3kg | 2 - 4 days | Parcel | Collection -> Delivery |
| Spain | France | 9.03€ | 1kg | 1 - 3 days | Parcel | Collection -> Delivery |
| Sweden | France | 13.35€ | 3kg | 3 - 5 days | Parcel | Collection -> Delivery |
| United Kingdom | France | 8.01€ | 1kg | 3 - 5 days | Parcel | Collection -> Delivery |
Show more
Upcoming Public Holidays
France
New Year's Day
(Jour de l'an)
Easter Monday
(Lundi de Pâques)
Labour Day
(Fête du premier mai)
Packing Guides For Your Items