Send Parcel to Madrid
Madrid has been the capital of Spain since the 17th century, and it is one of the greenest cities in Europe. However, courier companies based in Spain might not be the option you are looking for when you have postage to Madrid needs.
Local courier companies might offer a delivery that could take weeks to reach the recipient, it might be expensive, or your entrusted service might not offer door-to-door delivery.
Send parcel to Madrid without a single hassle. EcoParcel offers you an easy way to view all the local and international courier companies' delivery offers. With a click, order affordable, trustworthy, and fast package delivery!
How Ecoparcel Works?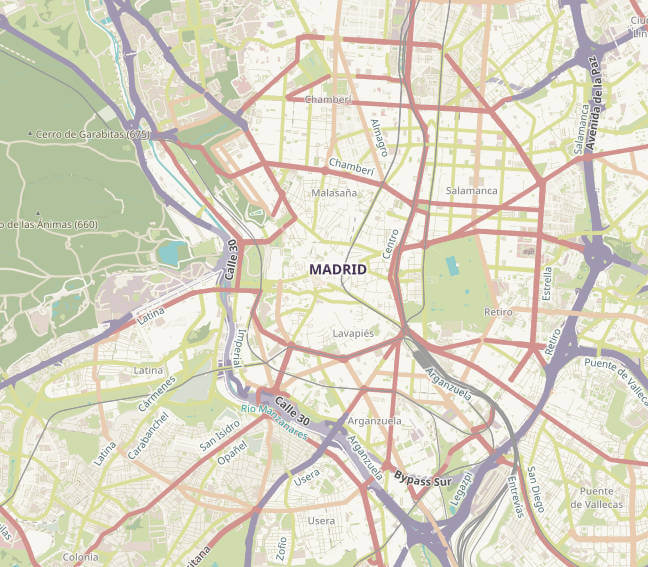 | From | To | Price | Weight | Est. Delivery | Type | Service |
| --- | --- | --- | --- | --- | --- | --- |
| Austria | Spain | 13.29€ | 3kg | 3 - 5 days | Parcel | Collection -> Delivery |
| Belgium | Spain | 12.83€ | 3kg | 3 - 5 days | Parcel | Collection -> Delivery |
| Bulgaria | Spain | 12.46€ | 3kg | 5 - 7 days | Parcel | Collection -> Delivery |
| Croatia | Spain | 8.64€ | 2kg | 4 - 6 days | Parcel | Collection -> Delivery |
| Czech Republic | Spain | 12.69€ | 3kg | 3 - 5 days | Parcel | Collection -> Delivery |
| Denmark | Spain | 13.49€ | 3kg | 3 - 5 days | Parcel | Collection -> Delivery |
| Estonia | Spain | 15.48€ | 3kg | 6 - 8 days | Parcel | Collection -> Delivery |
| Finland | Spain | 17.04€ | 3kg | 5 - 7 days | Parcel | Collection -> Delivery |
| France | Spain | 13.11€ | 3kg | 1 - 3 days | Parcel | Collection -> Delivery |
| Germany | Spain | 13.39€ | 3kg | 3 - 5 days | Parcel | Collection -> Delivery |
| Greece | Spain | 16.48€ | 3kg | 6 - 8 days | Parcel | Collection -> Delivery |
| Hungary | Spain | 13.85€ | 3kg | 4 - 6 days | Parcel | Collection -> Delivery |
| Ireland | Spain | 21.86€ | 3kg | 3 - 5 days | Parcel | Collection -> Delivery |
| Italy | Spain | 14.99€ | 3kg | 2 - 4 days | Parcel | Collection -> Delivery |
| Latvia | Spain | 15.04€ | 3kg | 4 - 6 days | Parcel | Collection -> Delivery |
| Lithuania | Spain | 14.48€ | 3kg | 4 - 6 days | Parcel | Collection -> Delivery |
| Luxembourg | Spain | 13.70€ | 3kg | 3 - 5 days | Parcel | Collection -> Delivery |
| Netherlands | Spain | 12.70€ | 3kg | 2 - 4 days | Parcel | Collection -> Delivery |
| Poland | Spain | 12.34€ | 3kg | 2 - 4 days | Parcel | Collection -> Delivery |
| Portugal | Spain | 12.33€ | 3kg | 1 - 2 days | Parcel | Collection -> Delivery |
| Romania | Spain | 15.81€ | 3kg | 4 - 6 days | Parcel | Collection -> Delivery |
| Slovakia | Spain | 12.13€ | 3kg | 3 - 5 days | Parcel | Collection -> Delivery |
| Slovenia | Spain | 14.31€ | 3kg | 3 - 5 days | Parcel | Collection -> Delivery |
| Spain | Spain | 3.60€ | 1kg | 1 - 2 days | Parcel | Collection -> Delivery |
| Sweden | Spain | 14.80€ | 3kg | 4 - 6 days | Parcel | Collection -> Delivery |
| United Kingdom | Spain | 7.64€ | 1kg | 3 - 5 days | Parcel | Collection -> Delivery |
Show more
Upcoming Public Holidays
Spain
Constitution Day
(Día de la Constitución)
Immaculate Conception
(Inmaculada Concepción)
New Year's Day
(Año Nuevo)
Packing Guides For Your Items