Send Parcel to Lisbon
Lisbon, the heart & soul of Portugal, is also known as Europe's 11th-most populous urban area. People send parcel daily to Lisbon, and with heavy loads local couriers deal, it might not be the best option if you need your package delivered in just a few business days.
Luckily, the days of guessing when your package should arrive are over. By sending parcels to Lisbon with our easy-to-use platform, you get tracking real-time tracking code, helping you stay updated about the parcel's location.
And not to mention the exclusive offers like next day or express delivery for the price of regular shipping!
How Ecoparcel Works?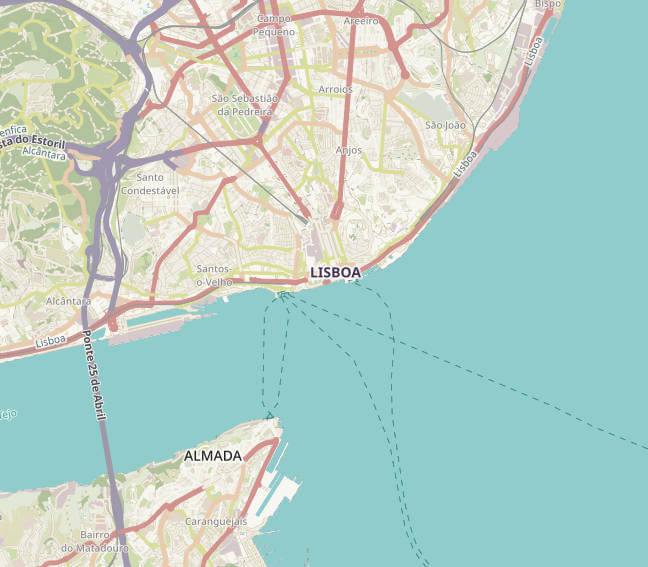 | From | To | Price | Weight | Est. Delivery | Type | Service |
| --- | --- | --- | --- | --- | --- | --- |
| Austria | Portugal | 10.93€ | 3kg | 4 - 6 days | Parcel | Collection -> Delivery |
| Belgium | Portugal | 12.98€ | 3kg | 4 - 6 days | Parcel | Collection -> Delivery |
| Bulgaria | Portugal | 10.95€ | 3kg | 5 - 7 days | Parcel | Collection -> Delivery |
| Croatia | Portugal | 10.99€ | 3kg | 5 - 7 days | Parcel | Collection -> Delivery |
| Czech Republic | Portugal | 11.35€ | 3kg | 4 - 6 days | Parcel | Collection -> Delivery |
| Denmark | Portugal | 11.43€ | 3kg | 4 - 6 days | Parcel | Collection -> Delivery |
| Estonia | Portugal | 13.11€ | 3kg | 6 - 8 days | Parcel | Collection -> Delivery |
| Finland | Portugal | 14.68€ | 3kg | 5 - 7 days | Parcel | Collection -> Delivery |
| France | Portugal | 11.24€ | 3kg | 2 - 4 days | Parcel | Collection -> Delivery |
| Germany | Portugal | 11.00€ | 3kg | 3 - 5 days | Parcel | Collection -> Delivery |
| Greece | Portugal | 14.11€ | 3kg | 7 - 9 days | Parcel | Collection -> Delivery |
| Hungary | Portugal | 11.03€ | 3kg | 5 - 7 days | Parcel | Collection -> Delivery |
| Ireland | Portugal | 19.90€ | 3kg | 4 - 6 days | Parcel | Collection -> Delivery |
| Italy | Portugal | 12.83€ | 3kg | 4 - 6 days | Parcel | Collection -> Delivery |
| Latvia | Portugal | 12.68€ | 3kg | 5 - 7 days | Parcel | Collection -> Delivery |
| Lithuania | Portugal | 12.11€ | 3kg | 5 - 7 days | Parcel | Collection -> Delivery |
| Luxembourg | Portugal | 11.34€ | 3kg | 3 - 5 days | Parcel | Collection -> Delivery |
| Netherlands | Portugal | 16.89€ | 3kg | 3 - 5 days | Parcel | Collection -> Delivery |
| Poland | Portugal | 10.81€ | 3kg | 3 - 5 days | Parcel | Collection -> Delivery |
| Portugal | Portugal | -0.73€ | 1kg | 1 - 3 days | Parcel | Collection -> Delivery |
| Romania | Portugal | 15.55€ | 3kg | 4 - 6 days | Parcel | Collection -> Delivery |
| Slovakia | Portugal | 10.71€ | 3kg | 4 - 6 days | Parcel | Collection -> Delivery |
| Slovenia | Portugal | 11.95€ | 3kg | 4 - 6 days | Parcel | Collection -> Delivery |
| Spain | Portugal | 5.19€ | 1kg | 1 - 2 days | Parcel | Collection -> Delivery |
| Sweden | Portugal | 12.63€ | 3kg | 5 - 7 days | Parcel | Collection -> Delivery |
| United Kingdom | Portugal | 6.76€ | 1kg | 6 - 8 days | Parcel | Collection -> Delivery |
Show more
Upcoming Public Holidays
Portugal
Restoration of Independence
(Restauração da Independência)
Immaculate Conception
(Imaculada Conceição)
New Year's Day
(Ano Novo)
Packing Guides For Your Items