Send Parcel to Copenhagen
A hometown of cyclists and 15 Michelin-star restaurants, Copenhagen is a city that offers a range of activities for its residents and tourists. Still, it is known for being one of the most expensive countries to send parcel to.
So why not save money and get even more? EcoParcel gathers the best door-to-door couriers that offer postage to Copenhagen at affordable prices. Plus, your parcel is insured for up to €100, completely free of charge.
Send parcel in just a few minutes — enter package and delivery information, choose the best shipping option, and wait for the courier to collect the parcel! It's that easy!
How Ecoparcel Works?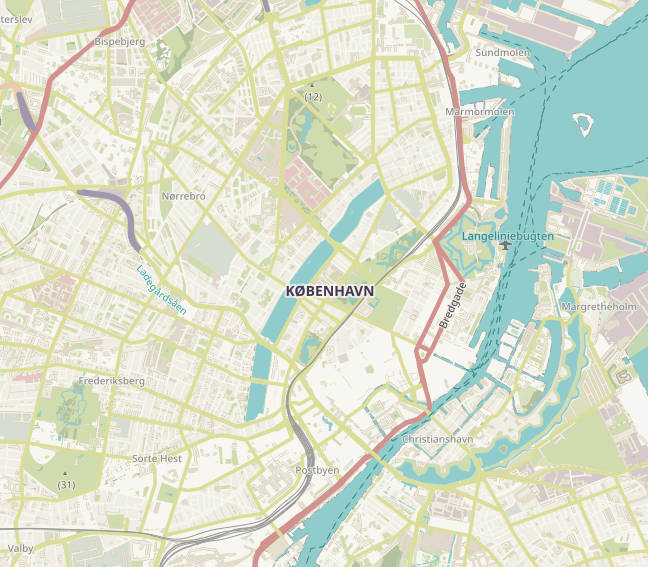 | From | To | Price | Weight | Est. Delivery | Type | Service |
| --- | --- | --- | --- | --- | --- | --- |
| Austria | Denmark | 10.60€ | 3kg | 2 - 4 days | Parcel | Collection -> Delivery |
| Belgium | Denmark | 10.88€ | 3kg | 2 - 4 days | Parcel | Collection -> Delivery |
| Bulgaria | Denmark | 9.28€ | 3kg | 5 - 7 days | Parcel | Collection -> Delivery |
| Croatia | Denmark | 3.83€ | 2kg | 4 - 6 days | Parcel | Collection -> Delivery |
| Czech Republic | Denmark | 9.59€ | 3kg | 3 - 5 days | Parcel | Collection -> Delivery |
| Denmark | Denmark | 67.00€ | 1000kg | 1 - 3 days | Pallet | Collection -> Delivery |
| Estonia | Denmark | 12.79€ | 3kg | 4 - 6 days | Parcel | Collection -> Delivery |
| Finland | Denmark | 14.35€ | 3kg | 3 - 5 days | Parcel | Collection -> Delivery |
| France | Denmark | 11.18€ | 3kg | 2 - 4 days | Parcel | Collection -> Delivery |
| Germany | Denmark | 10.68€ | 3kg | 1 - 3 days | Parcel | Collection -> Delivery |
| Greece | Denmark | 13.79€ | 3kg | 6 - 8 days | Parcel | Collection -> Delivery |
| Hungary | Denmark | 10.09€ | 3kg | 3 - 5 days | Parcel | Collection -> Delivery |
| Ireland | Denmark | 18.30€ | 3kg | 3 - 5 days | Parcel | Collection -> Delivery |
| Italy | Denmark | 13.31€ | 3kg | 2 - 4 days | Parcel | Collection -> Delivery |
| Latvia | Denmark | 12.35€ | 3kg | 3 - 5 days | Parcel | Collection -> Delivery |
| Lithuania | Denmark | 7.19€ | 3kg | 3 - 5 days | Parcel | Collection -> Delivery |
| Luxembourg | Denmark | 11.01€ | 3kg | 2 - 4 days | Parcel | Collection -> Delivery |
| Netherlands | Denmark | 10.56€ | 3kg | 1 - 3 days | Parcel | Collection -> Delivery |
| Poland | Denmark | 10.11€ | 3kg | 1 - 3 days | Parcel | Collection -> Delivery |
| Portugal | Denmark | 8.49€ | 1kg | 3 - 5 days | Parcel | Collection -> Delivery |
| Romania | Denmark | 11.38€ | 3kg | 3 - 5 days | Parcel | Collection -> Delivery |
| Slovakia | Denmark | 9.59€ | 3kg | 2 - 4 days | Parcel | Collection -> Delivery |
| Slovenia | Denmark | 11.63€ | 3kg | 2 - 4 days | Parcel | Collection -> Delivery |
| Spain | Denmark | 12.76€ | 3kg | 3 - 5 days | Parcel | Collection -> Delivery |
| Sweden | Denmark | 11.13€ | 3kg | 1 - 3 days | Parcel | Collection -> Delivery |
| United Kingdom | Denmark | 11.93€ | 1kg | 4 - 6 days | Parcel | Collection -> Delivery |
Show more
Upcoming Public Holidays
Denmark
Christmas Day
(Juledag / 1. juledag)
St. Stephen's Day
(2. juledag)
New Year's Day
(Nytårsdag)
Maundy Thursday
(Skærtorsdag)
Packing Guides For Your Items