Send Parcel to Bucharest
Bucharest is the most prosperous city in Romania and the richest capital and city in the region, surpassing Budapest a few years ago. Still, when you get to send parcel to Bucharest, the door-to-door courier options might be limited or rather expensive.
However, there is a convenient way to save money & time on postage to Bucharest. Just enter your parcel's information, country of origin, and the recipient's address.
In a moment, EcoParcel will present you with all available courier options. All you got to do is choose the one that suits your needs best!
How Ecoparcel Works?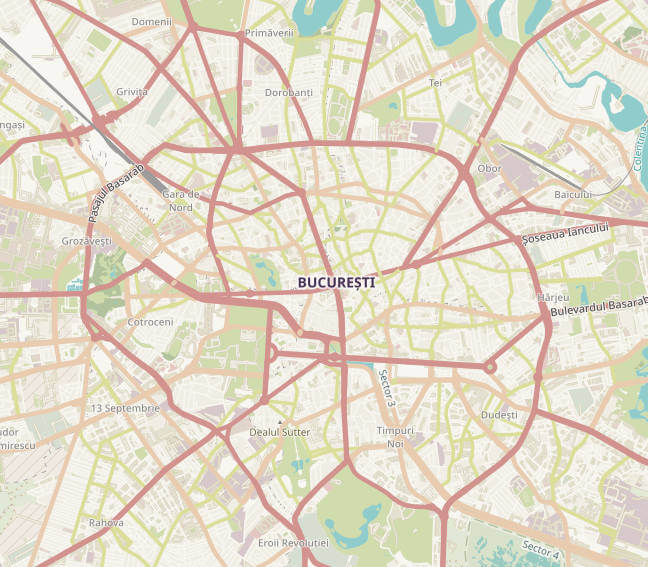 | From | To | Price | Weight | Est. Delivery | Type | Service |
| --- | --- | --- | --- | --- | --- | --- |
| Austria | Romania | 12.48€ | 3kg | 2 - 4 days | Parcel | Collection -> Delivery |
| Belgium | Romania | 13.69€ | 3kg | 4 - 6 days | Parcel | Collection -> Delivery |
| Bulgaria | Romania | 12.50€ | 3kg | 3 - 5 days | Parcel | Collection -> Delivery |
| Croatia | Romania | 7.02€ | 2kg | 2 - 4 days | Parcel | Collection -> Delivery |
| Czech Republic | Romania | 11.29€ | 3kg | 2 - 4 days | Parcel | Collection -> Delivery |
| Denmark | Romania | 12.26€ | 3kg | 4 - 6 days | Parcel | Collection -> Delivery |
| Estonia | Romania | 14.66€ | 3kg | 6 - 8 days | Parcel | Collection -> Delivery |
| Finland | Romania | 16.23€ | 3kg | 5 - 7 days | Parcel | Collection -> Delivery |
| France | Romania | 13.35€ | 3kg | 4 - 6 days | Parcel | Collection -> Delivery |
| Germany | Romania | 11.65€ | 3kg | 2 - 4 days | Parcel | Collection -> Delivery |
| Greece | Romania | 15.66€ | 3kg | 4 - 6 days | Parcel | Collection -> Delivery |
| Hungary | Romania | 12.58€ | 3kg | 1 - 3 days | Parcel | Collection -> Delivery |
| Ireland | Romania | 19.78€ | 3kg | 4 - 6 days | Parcel | Collection -> Delivery |
| Italy | Romania | 15.60€ | 3kg | 3 - 5 days | Parcel | Collection -> Delivery |
| Latvia | Romania | 14.23€ | 3kg | 4 - 6 days | Parcel | Collection -> Delivery |
| Lithuania | Romania | 13.66€ | 3kg | 4 - 6 days | Parcel | Collection -> Delivery |
| Luxembourg | Romania | 12.89€ | 3kg | 4 - 6 days | Parcel | Collection -> Delivery |
| Netherlands | Romania | 10.43€ | 3kg | 3 - 5 days | Parcel | Collection -> Delivery |
| Poland | Romania | 12.36€ | 3kg | 2 - 4 days | Parcel | Collection -> Delivery |
| Portugal | Romania | 14.78€ | 3kg | 5 - 7 days | Parcel | Collection -> Delivery |
| Romania | Romania | 67.00€ | 1000kg | 1 - 3 days | Pallet | Collection -> Delivery |
| Slovakia | Romania | 12.26€ | 3kg | 1 - 3 days | Parcel | Collection -> Delivery |
| Slovenia | Romania | 13.50€ | 3kg | 1 - 3 days | Parcel | Collection -> Delivery |
| Spain | Romania | 17.60€ | 3kg | 4 - 6 days | Parcel | Collection -> Delivery |
| Sweden | Romania | 14.76€ | 3kg | 4 - 6 days | Parcel | Collection -> Delivery |
| United Kingdom | Romania | 7.73€ | 1kg | 3 - 5 days | Parcel | Collection -> Delivery |
Show more
Upcoming Public Holidays
Romania
Christmas Day
(Crăciunul)
St. Stephen's Day
(Crăciunul)
New Year's Day
(Anul Nou)
Day after New Year's Day
(Anul Nou)
Packing Guides For Your Items