Send Parcel to Berlin
Berlin is a never-sleeping city, full of culture and beautiful sightseeing pieces — truly a must-visit! But when you have postage for Berlin needs, it might be frustrating to see that local delivery companies offer expensive and rather slow options.
However, you can get a better delivery option by ordering door-to-door courier delivery through EcoParcel's platform. Within minutes, send parcel to Berlin and get a tracking code to stay updated about the current package's location.
It's easy as 1-2-3 — enter delivery information, choose the delivery option that suits your needs, and wait for the courier to collect the parcel!
How Ecoparcel Works?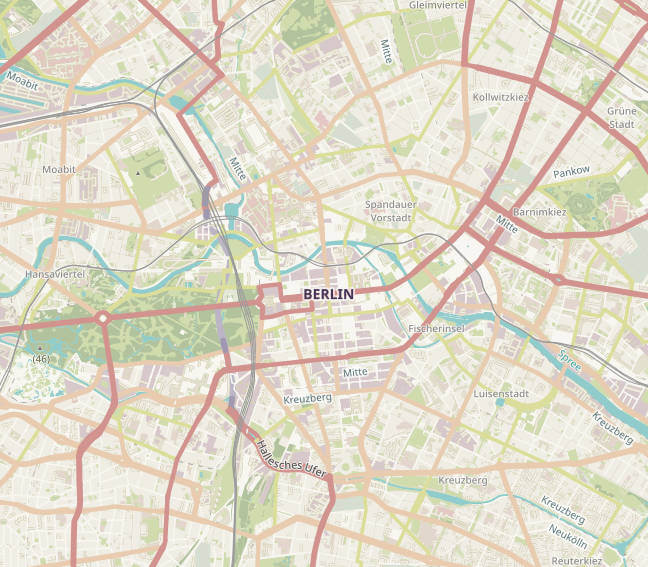 | From | To | Price | Weight | Est. Delivery | Type | Service |
| --- | --- | --- | --- | --- | --- | --- |
| Austria | Germany | 9.90€ | 5kg | 1 - 3 days | Parcel | Collection -> Delivery |
| Belgium | Germany | 9.09€ | 3kg | 1 - 3 days | Parcel | Collection -> Delivery |
| Bulgaria | Germany | 8.96€ | 3kg | 3 - 5 days | Parcel | Collection -> Delivery |
| Croatia | Germany | 3.00€ | 2kg | 2 - 4 days | Parcel | Collection -> Delivery |
| Czech Republic | Germany | 8.24€ | 3kg | 2 - 4 days | Parcel | Collection -> Delivery |
| Denmark | Germany | 9.30€ | 3kg | 1 - 3 days | Parcel | Collection -> Delivery |
| Estonia | Germany | 10.28€ | 3kg | 3 - 5 days | Parcel | Collection -> Delivery |
| Finland | Germany | 12.39€ | 3kg | 3 - 5 days | Parcel | Collection -> Delivery |
| France | Germany | 10.13€ | 3kg | 1 - 3 days | Parcel | Collection -> Delivery |
| Germany | Germany | 6.73€ | 3kg | 1 - 2 days | Parcel | Collection -> Delivery |
| Greece | Germany | 11.24€ | 3kg | 4 - 6 days | Parcel | Collection -> Delivery |
| Hungary | Germany | 8.54€ | 3kg | 2 - 4 days | Parcel | Collection -> Delivery |
| Ireland | Germany | 16.94€ | 3kg | 2 - 4 days | Parcel | Collection -> Delivery |
| Italy | Germany | 11.74€ | 3kg | 1 - 3 days | Parcel | Collection -> Delivery |
| Latvia | Germany | 11.84€ | 3kg | 2 - 4 days | Parcel | Collection -> Delivery |
| Lithuania | Germany | 8.64€ | 3kg | 3 - 5 days | Parcel | Collection -> Delivery |
| Luxembourg | Germany | 10.50€ | 3kg | 1 - 3 days | Parcel | Collection -> Delivery |
| Netherlands | Germany | 8.31€ | 3kg | 1 - 3 days | Parcel | Collection -> Delivery |
| Poland | Germany | 7.84€ | 3kg | 1 - 2 days | Parcel | Collection -> Delivery |
| Portugal | Germany | 3.20€ | 1kg | 2 - 4 days | Parcel | Collection -> Delivery |
| Romania | Germany | 11.25€ | 3kg | 2 - 4 days | Parcel | Collection -> Delivery |
| Slovakia | Germany | 8.29€ | 3kg | 1 - 3 days | Parcel | Collection -> Delivery |
| Slovenia | Germany | 11.11€ | 3kg | 1 - 3 days | Parcel | Collection -> Delivery |
| Spain | Germany | 8.64€ | 1kg | 2 - 4 days | Parcel | Collection -> Delivery |
| Sweden | Germany | 11.60€ | 3kg | 2 - 4 days | Parcel | Collection -> Delivery |
| United Kingdom | Germany | 7.50€ | 1kg | 3 - 5 days | Parcel | Collection -> Delivery |
Show more
Upcoming Public Holidays
Germany
Christmas Day
(Erster Weihnachtstag)
St. Stephen's Day
(Zweiter Weihnachtstag)
Packing Guides For Your Items